Virginia B. Toulmin Orchestral Commissions Program
In This Section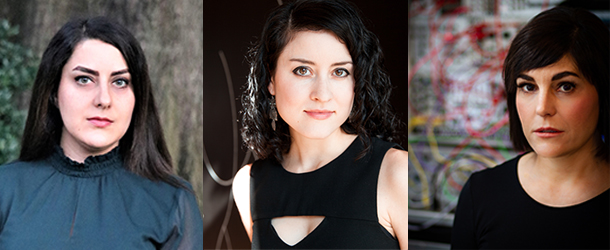 Congratulations to commission recipients Niloufar Iravani, Leanna Primiani, and Hilary Purrington, each receiving orchestral commissions of $15,000.
The Virginia B. Toulmin Foundation Orchestral Commissions Program for women composers (formerly the Women Composers Readings and Commissions program) is an initiative of the League of American Orchestras, in partnership with American Composers Orchestra (ACO) and supported by the Virginia B. Toulmin Foundation.
About the Program
Since its inception in 2014, the Virginia B. Toulmin Orchestral Commissions Program has shown impressive results:
Forty women composers benefitted from career development via the EarShot Readings
Sixteen composers have now received commissions
Eight premieres completed (premieres by Julia Adolphe, Courtney Bryan, Melody Eötvös, Robin Holcomb, Chen-Hui Jen, Hannah Lash, Andreia Pinto Correia, and Andrea Reinkemeyer)
The Virginia B. Toulmin Orchestral Commissions Program is embedded in EarShot, an initiative of American Composers Orchestra in collaboration with American Composers Forum, the League of American Orchestras, and New Music USA. EarShot is the nation's first ongoing program for identifying and promoting the most promising orchestral composers on the national stage. ACO's artistic and administrative staff collaborates with participating orchestras, assisting with planning, program design, and execution. EarShot residencies include mentorship from the most accomplished orchestral composers in the country, orchestra readings, and musician and conductor feedback sessions. The program is customized to each host orchestra's aesthetic, demographic, community, and educational interests.
The current recipients were selected from all female/female identifying/non binary composers who have participated in EarShot residencies, including participants during the 2018-2019 season from Detroit Symphony Orchestra, Grand Rapids Symphony, Sarasota Orchestra and ACO's Underwood New Music Readings.
The Future
The program has been renewed for an additional cycle; female identifying/female/non binary composers participating in 2019-20 EarShot residencies will be added to the pool of candidates for a new round of commissions next year. The 2019-20 residencies include Aguascalientes Symphony Orchestra (Mexico) (August 12-14, 2019) Buffalo Philharmonic Orchestra (January 28-29, 2020), and American Composers Orchestra's Underwood New Music Readings (March 13, 2020). Houston Symphony readings, previously scheduled for May 5-7, 2020, have been postponed due to the pandemic.
Commission Recipients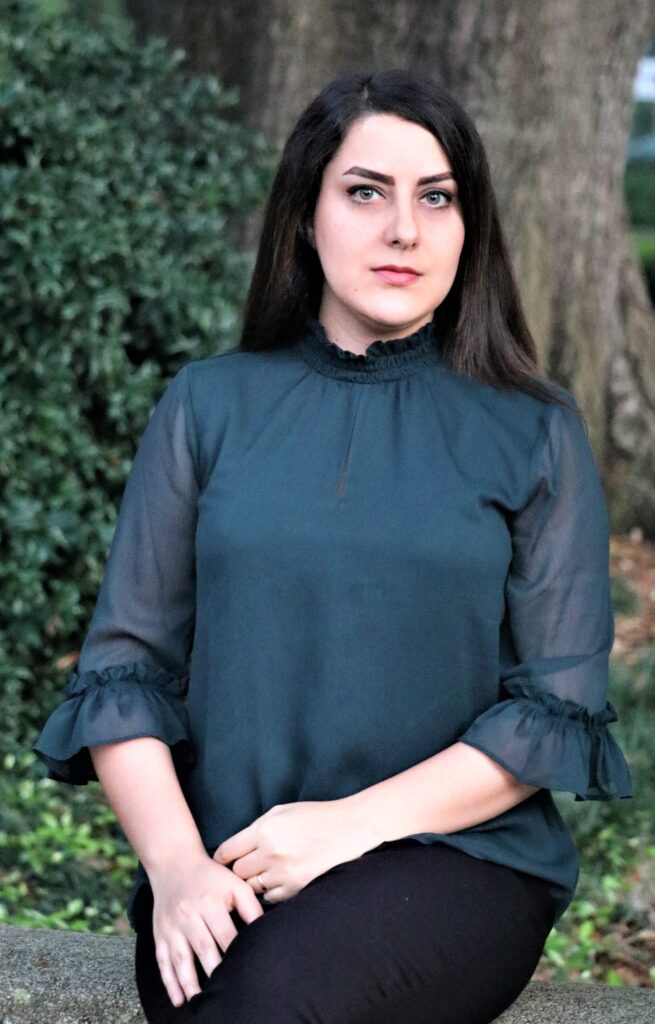 Niloufar Iravani
Niloufar Iravani has been selected as the 2019 Louisiana Music Teacher Association (LMTA) Commissioned Composer, first prize winner of the Southeastern Composers League's (SCL) 2018 Philip Slates Memorial Competition, and third prize winner of the 2020 Darkwater Women in Music Festival Composition Competition. In addition to being selected in the American Composers Orchestra (ACO) EarShot 2018 Readings, she was a finalist in the fifth annual Smackdown String Quartet and the American Society of Composers, Authors and Publishers (ASCAP) Foundation's 2018 Morton Gould Young Composer Awards.
Iravani has received commissions from acclaimed musicians, ensembles, and associations, and several of her works are published by Conners Publications. She has served as an adjudicator for the Society for Electro-Acoustic Music in the United States (SEAMUS) National Conference and as a reviewer for the International Computer Music Conference (ICMC).
Iravani's music has been performed at distinguished venues by well-known soloists and ensembles, including the Constanta Symphony Orchestra, Charlotte Symphony Orchestra, Louisiana Sinfonietta, and Invoke String Quartet. Her works have also been presented at prominent festivals and conferences such as the Society for Electro-Acoustic Music in the United States (SEAMUS) 2018 National Conference, 2017 University of Tennessee Contemporary Music Festival, Cube Festival 2018, and the 2nd and 3rd Music by Women Festivals.
Iravani received a B.A. in Piano Performance and M.A. in Music Composition from the University of Tehran, Iran, and an M.M. and Ph.D. in Music Composition under the supervision of Dr. Dinos Constantinides from Louisiana State University, USA. www.niloufariravani.com
Niloufar Iravani's work will be premiered by the South Dakota Symphony Orchestra and music director Delta David Gier (date tbd).
---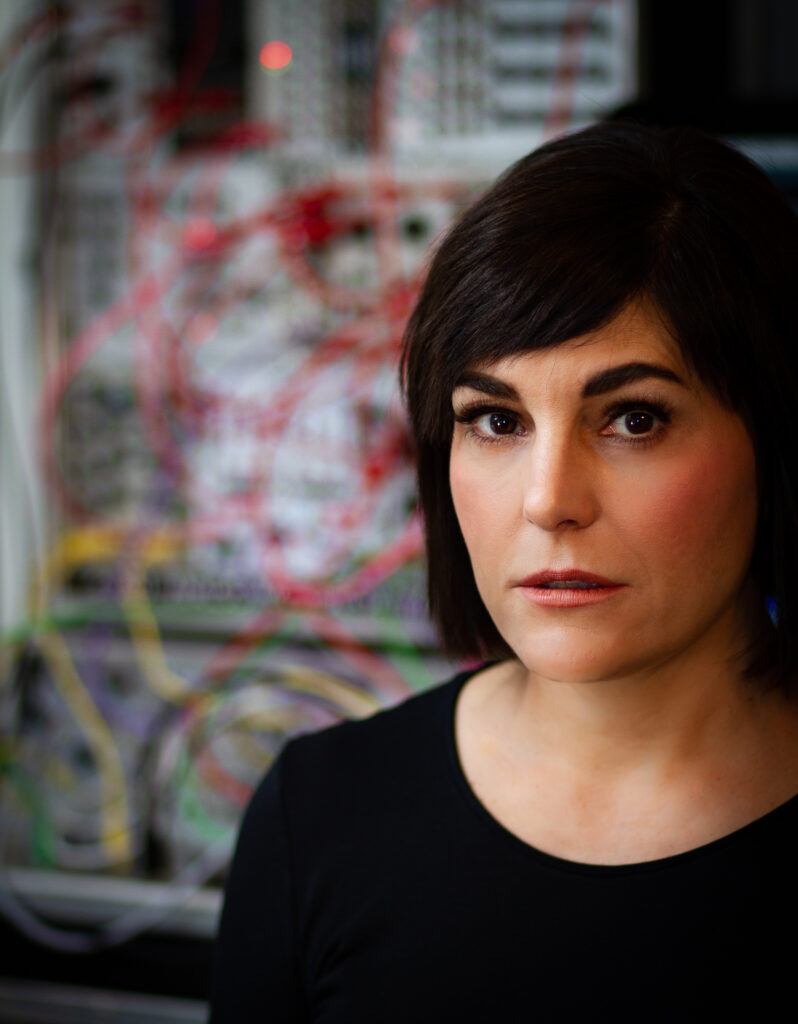 Leanna Primiani
Leanna Primiani is a musical storyteller. Transforming traditional narratives, she writes music that changes how listeners see themselves and the world around them. Using electronics as well as orchestral instrumentation, she explores the limits of musical form, sound, and time. Starting out as a conductor, with credits including the National Symphony and LA Opera, she never imagined that composition would take over her life. Leanna channeled her kinesthetic experience of music-making as a conductor into her writing, with her music being championed by the Nashville Symphony, the Cabrillo Music Festival, and the Centre de Création Musicale Iannis Xenakis (Paris). Taking her story-telling further, she composes for film and television. Credits include the WIF/Fox Searchlight production of Signal, as well as the remake of the cult classic The Bad Seed, directed by and starring Rob Lowe. Variety's Jon Burlingame calls the music "one of the most remarkable… scores of the past season." Experimenting with electronics led Leanna to expand her sound palette as a solo ambient artist performing under the moniker, ANASIA. Described as "hauntingly evocative," her latest album, Blurred, explores the landscape between the acoustic and electronic worlds. This offers listeners space to experience sound without boundaries. A native Californian, Leanna currently lives in Santa Monica with her husband and daughter. She earned a doctorate in composition from USC and studied with Leonard Slatkin, Peter Eötvös and Morten Lauridsen. She is published by Subito Music, and is a member of BMI and the Recording and Television Academies.
Leanna Primiani's work, Neither man nor money validate my worth, will be premiered by ROCO (Houston, TX) on February 22, 2022.
---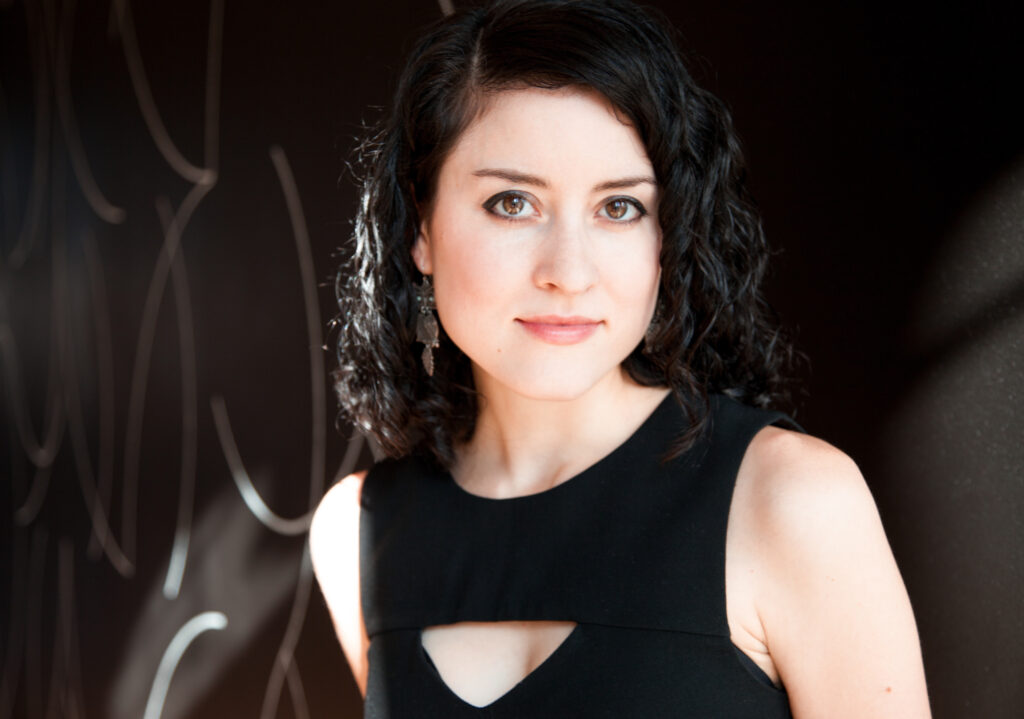 Hilary Purrington
Hilary Purrington is a New York City-based composer of chamber, vocal, and orchestral music. Her work has received recognition from the American Academy of Arts and Letters; the American Society of Composers, Authors, and Publishers (ASCAP); the International Alliance for Women in Music; and the National Federation of Music Clubs (NFMC), among others.
Purrington's chamber and orchestral music has been performed by many distinguished ensembles, including the Minnesota Orchestra, the American Modern Ensemble, the Albany Symphony, and the Yale Philharmonia. Recent commissions include new works for American Composers Orchestra, the Sioux City Symphony Orchestra, and the New York Youth Symphony. Upcoming projects include commissions from River Oaks Chamber Orchestra, the Philadelphia Orchestra, and guitarist JIJI.
Also an accomplished vocalist, Purrington has developed a reputation as a skilled composer of solo and choral music. Her song For your judicious and pious consideration premiered on the 2016 NY Phil Biennial's New Music New Haven concert, and in 2015, the Eric Stokes Fund commissioned Purrington to compose a new song cycle about the devastating effects of climate change. Other recent vocal commissions include new works for C4: The Choral Composer/Conductor Collective, the Melodia Women's Choir of NYC, and Yale Glee Club.
Purrington currently lives and works in New York, NY. She holds degrees from the Yale School of Music, The Juilliard School, and the Shepherd School of Music at Rice University. www.hilarypurrington.com
Hilary Purrington's Words for Departure will be premiered by The Philadelphia Orchestra, conductor Stéphane Denève, the Westminster Symphonic Choir, and director Joe Miller on February 12, 13, and 14, 2021.
More Information and Past Recipients
---
Photo credits for images at top of page (left to right): Niloufar Iravani (Ali Haghshenas); Hilary Purrington (Jiji Kim); Leanna Primiani (Noor Che'ree)
Become a member
Thank you for your interest in the League of American Orchestras! We are dedicated to advancing the orchestral experience for all.
Join Now