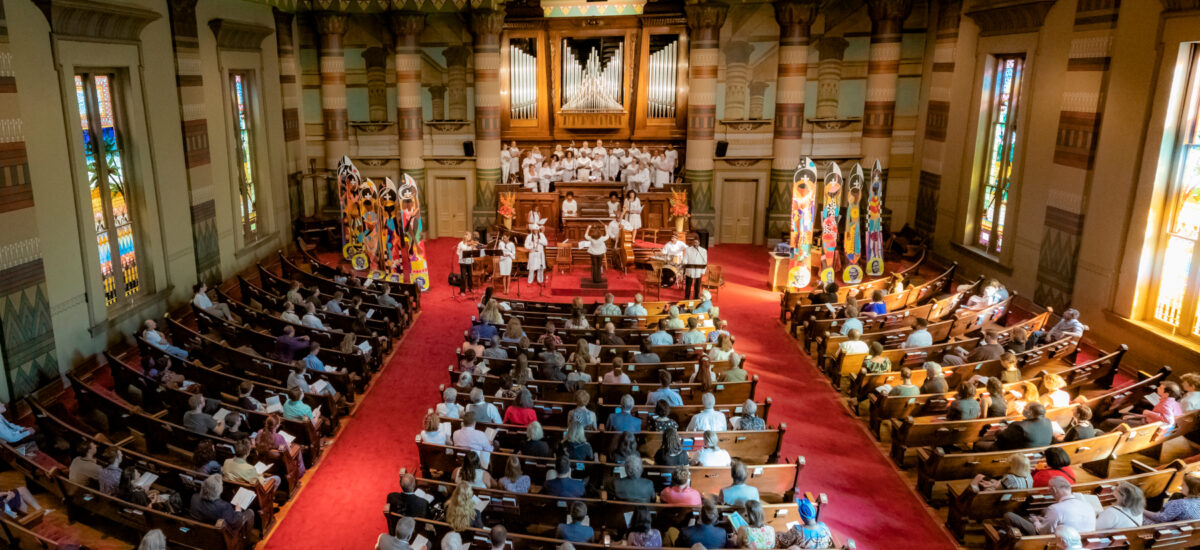 Help Build Audiences, Inclusion, and Opportunity
In This Section
Orchestras must be for all.

By design.
For the music we love to remain vital forever, we are leading the charge to ensure our musicians, administrators, and audiences truly reflect the beautiful, rich diversity of America.
From center stage to the back office, from the front row and the first chair to civic spaces, we must work to ensure orchestras are a welcoming place for all and that the artistry, power, and inspiration we deliver reaches all communities.
To do this, we are focusing on engaging people from all backgrounds and nurturing the next generation of orchestral musicians. We are also working to eradicate racism in the orchestral field and to support the amazing innovation we see across the country in attracting new audiences.
With support from donors like you, we can accelerate equity, diversity, and inclusion in the orchestral world, helping ensure that the music we love is open to all.
"Without the League, orchestras across the country would be bereft of the CEOs they need to thrive. We must keep executive training a centerpiece to our work, while actively recruiting talent for both the orchestra seats and the front office that reflects a more equitable and diverse universe."

Mary Patton, League Board Member and Donor
"As you seek out people of color to engage, show respect for their artistry, not just your need for their color."

Dr. Aaron A. Flagg, League Board Member and Chair and Associate Director, Julliard Jazz
---
Banner: Hannibal Lokumbe's Crucifixion Resurrection: Nine Souls a-Traveling, performed by Intersection and artistic director Kelly Corcoran during the League's 2019 National Conference in Nashville. The work honored the nine victims of the mass shooting at Mother Emmanuel African Methodist Episcopal Church in Charleston, SC. Photo: Alan Poizner
Shape the Future of American Orchestras
Whether you support the League or your local orchestra--or both--your gift is vital to the vibrancy of our artform.
Donate Now