Hilary Purrington
2020 Virginia B. Toulmin Foundation Orchestral Commission Recipient
---
Hilary Purrington's League commission, Words for Departure, was premiered by the Atlanta Symphony Orchestra and music director Nathalie Stutzmann, on October 6, 8, and 9, 2022.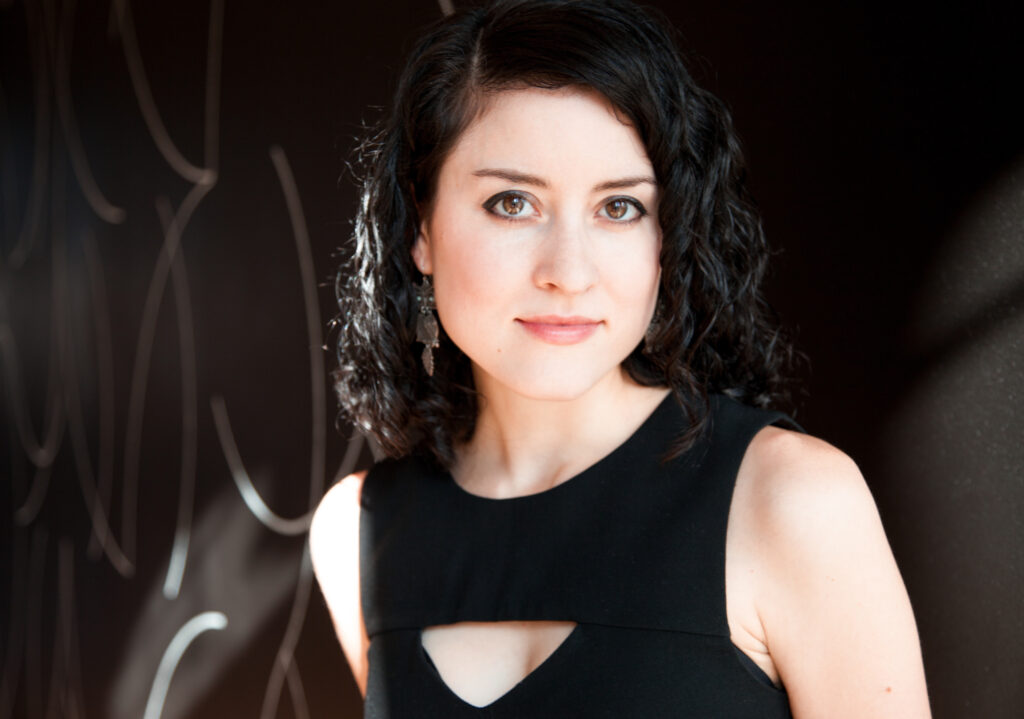 Hilary Purrington is a New York City-based composer of chamber, vocal, and orchestral music. Her work has received recognition from the American Academy of Arts and Letters; the American Society of Composers, Authors, and Publishers (ASCAP); the International Alliance for Women in Music; and the National Federation of Music Clubs (NFMC), among others.
Purrington's chamber and orchestral music has been performed by many distinguished ensembles, including the Minnesota Orchestra, the American Modern Ensemble, the Albany Symphony, and the Yale Philharmonia. Recent commissions include new works for American Composers Orchestra, the Sioux City Symphony Orchestra, and the New York Youth Symphony. Upcoming projects include commissions from River Oaks Chamber Orchestra, the Philadelphia Orchestra, and guitarist JIJI.
Also an accomplished vocalist, Purrington has developed a reputation as a skilled composer of solo and choral music. Her song For your judicious and pious consideration premiered on the 2016 NY Phil Biennial's New Music New Haven concert, and in 2015, the Eric Stokes Fund commissioned Purrington to compose a new song cycle about the devastating effects of climate change. Other recent vocal commissions include new works for C4: The Choral Composer/Conductor Collective, the Melodia Women's Choir of NYC, and Yale Glee Club.
Purrington currently lives and works in New York, NY. She holds degrees from the Yale School of Music, The Juilliard School, and the Shepherd School of Music at Rice University.
I write by hand until it's not helpful anymore. At a certain point, I feel like I'm drawing and not composing.

Hilary Purrington, Yale School of Music News
More from Hilary
---
Photos courtesy of Hilary Purrington
Related Links & Assets
Become a member
Thank you for your interest in the League of American Orchestras! We are dedicated to advancing the orchestral experience for all.
Join Now