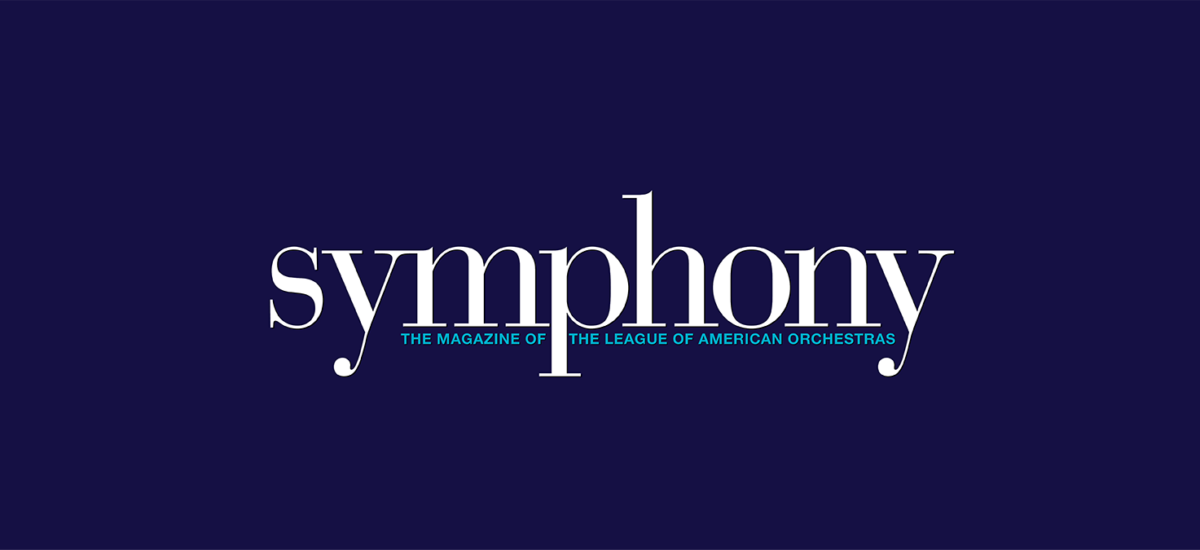 Symphony
In This Section
---
Head over to symphony.org to experience Symphony, the League's signature publication, in a whole new way! Symphony is your go-to source of breaking news, full-length feature articles, and more, updated every weekday.
Going forward, visit symphony.org to get all the news as it happens—and be sure to sign up to get Symphony in your mailbox.
---
Symphony, the quarterly magazine of the League of American Orchestras, reports on the critical issues, trends, personalities, and developments of the orchestra world. Every issue includes news, provocative essays, in-depth articles, and recent research relevant to the entire field. In addition to reporting news and analyzing trends, Symphony articles synthesize the latest thinking about orchestras, examine vital topics concerning the changing roles of orchestras, provide a forum for the candid exchange of perspectives, and influence mainstream press coverage.
Symphony articles take readers behind the scenes to meet the people who are making a difference in the orchestra world, while wide-ranging survey pieces reveal the strategies and tactics that are helping orchestras meet today's tough challenges. The only American publication devoted to orchestras, Symphony is a matchless source of meaningful information about orchestras and serves as an advocate and connector for the orchestra field.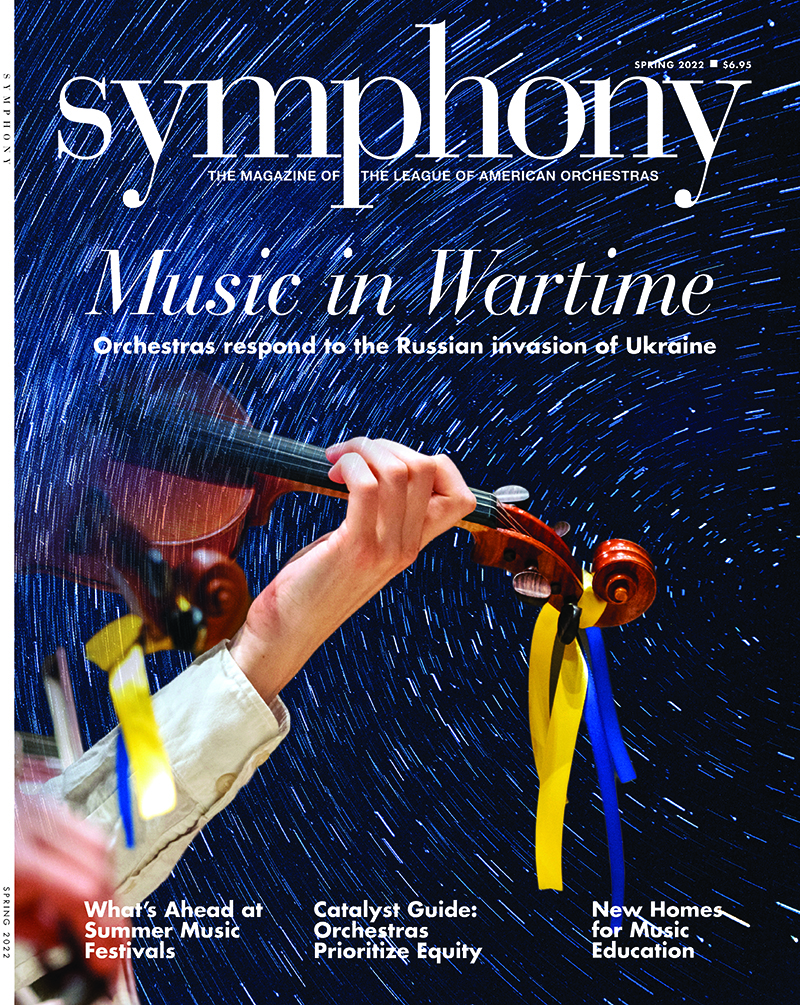 ---
To read past issues of Symphony, visit the Archive.
Explore Symphony Listings
---
Advertise in Symphony
No other magazine has the reach into the orchestral field that we do—if you want to get your message out to orchestra staff, musicians, or anybody related to the orchestral field, there is no other choice.
---
Want to let us know about your orchestra's activities?
Got a story idea? We want to hear from you!
Become a member
Thank you for your interest in the League of American Orchestras! We are dedicated to advancing the orchestral experience for all.
Join Now