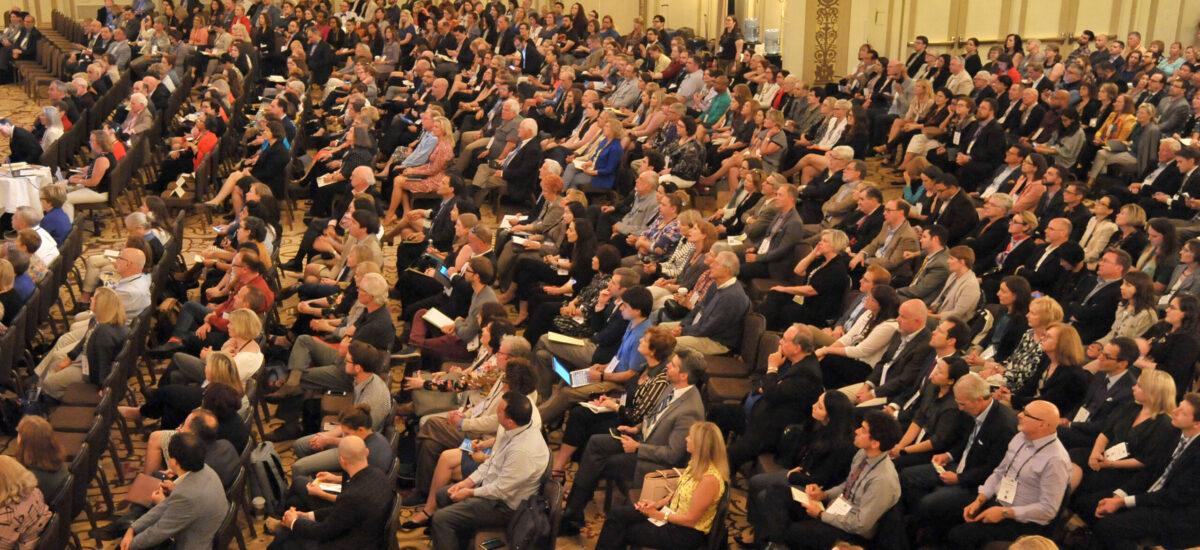 National Conference
In This Section
The League's National Conference is a highlight of the year for orchestras across the U.S. More than 1,000 people gather annually to connect with peers, share common concerns, explore solutions to problems, and find inspiration from thought leaders in the orchestra field and beyond.
Find dates on this page for coming Conferences and then mark your calendar! And enjoy videos of the inspiring sessions and speakers of past Conferences by following the links below.
Upcoming Conferences
Past Conferences
---
Banner: Opening session at the 2018 Conference in Chicago. Photo Credit: Dan Rest
Become a member
Thank you for your interest in the League of American Orchestras! We are dedicated to advancing the orchestral experience for all.
Join Now