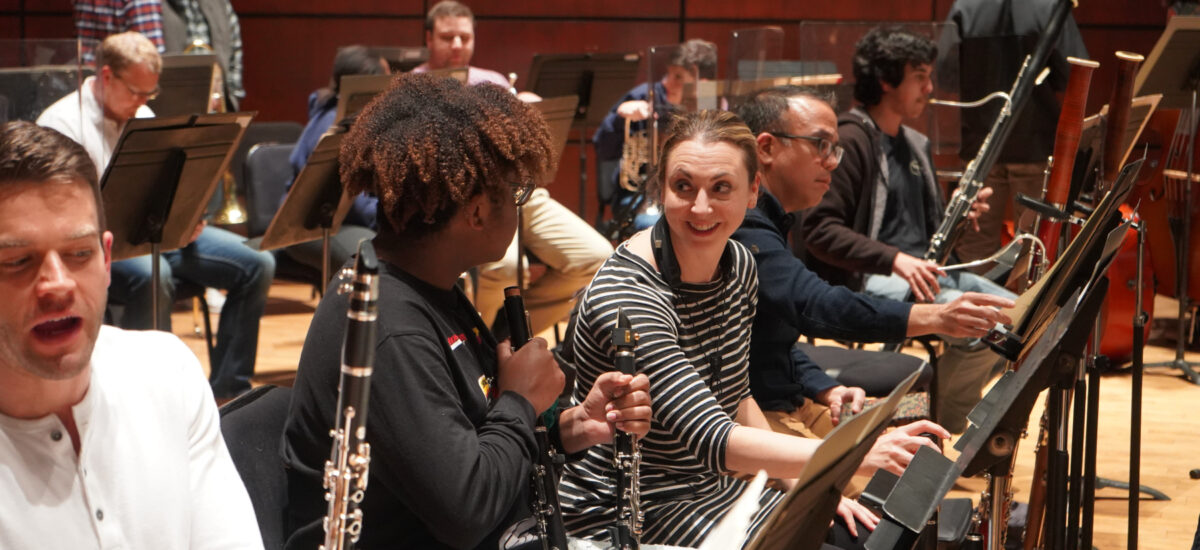 Education and Community Engagement
In This Section
The League provides information that supports orchestra education and community engagement programs and advocates in support of the availability of comprehensive, in-school music education. The content below contains a wealth of resources and items of interest for youth orchestra, education, and community engagement personnel.
Key Contacts:
Advocate for Music Education
Funding Opportunities
Symphony Magazine Articles
Videos
Education and Community Engagement Newsletter
Several times per year the League publishes an Education and Community Engagement (EdCE) newsletter for EdCE personnel of League member orchestras. If you would like to subscribe to the newsletter or have any news you would like to see featured in an upcoming issue, please email nlee@americanorchestras.org. The newsletter is emailed directly, as well as circulated via our closed listserv for this group. Selected issues may be archived, which can be found on the left-hand menu.
---
Banner: Alabama Symphony Orchestra musicians mentor Youth Orchestra members in a Side by Side rehearsal. Photo courtesy of Alabama Symphony Orchestra.
Become a member
Thank you for your interest in the League of American Orchestras! We are dedicated to advancing the orchestral experience for all.
Join Now