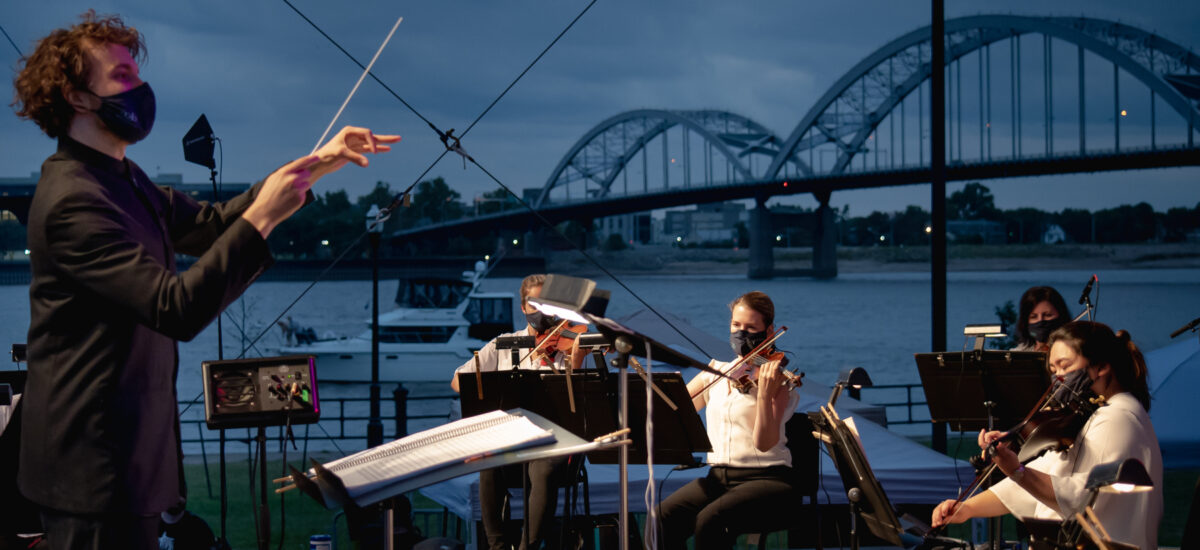 International Artists/Visas
In This Section
By inviting foreign musicians to perform, orchestras provide American audiences the opportunity to experience a diversity of musical talent and encourage a supportive climate for U.S. orchestras to perform abroad. Understanding the U.S. visa and tax requirements can smooth the way for successfully engaging international artists.
In the links below, the League provides guidance for navigating the complicated visa and tax laws, updates on recent policy changes, and opportunities to weigh in with Congress to improve the visa process.
Foreign Artist Visa and Tax News
---
Banner: Quad City Bank & Trust Riverfront Pops featuring Landslide: A Symphonic Tribute to the Music of Fleetwood Mac was the Quad City Symphony Orchestra's first orchestral event during the 2020 COVID-19 Pandemic. Photo: Nicolas Propes
Contact Congress
Raising your voice about key issues before Congress is essential. Contacting Congress is easy to do, and your communication with elected officials will ensure that communities nationwide continue to benefit from orchestral music.
Show Your Support