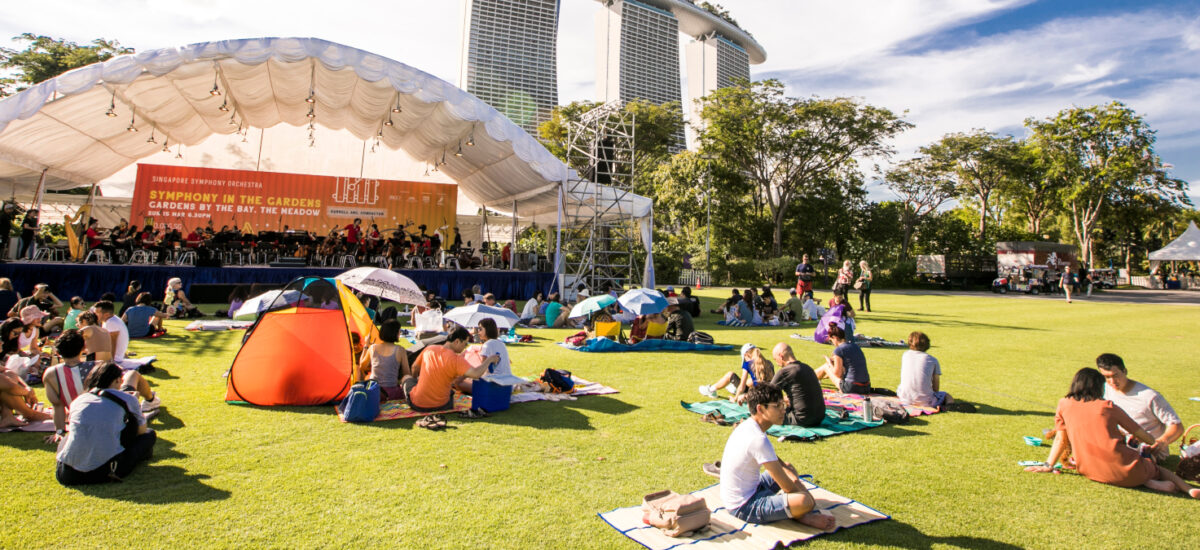 Show Your Favorite Orchestra Some Love
In This Section
Love your local orchestra.

We do.
Each of us has an orchestra that holds a special place in our heart. If we're lucky, more than one.
Whether it's early memories with family or something we discovered later in life, it's always about the music, the special experiences, and the shared connections that orchestras create among performers and the audience.
Beloved orchestras make their communities richer, in terms both economic and spiritual. They have the power to inspire and transform not just listeners, but cities and entire regions.
A big part of our role is spreading this love, highlighting orchestras that amaze. We also share their innovations, best practices, and learned lessons with the larger orchestral community, and do all we can to help them shine.
The pandemic and economic fallout have brought on unexpected challenges to every orchestra nationwide. More than ever, they need the League's support.
Yet, even in these troubling times, our member orchestras have demonstrated extraordinary creativity in finding ways to do what they love and share music with their audiences and communities. We bring that creativity together for everyone to learn and benefit from.
Support your local orchestra
Find the orchestra you love in our membership directory. Also check out our microsite, Symphony Spot for streamed performances as well as our Symphony magazine and our news aggregator The Hub, for stories on orchestras doing amazing things.
Each orchestra is as unique as its community and is pivoting to address local needs while endeavoring to sustain its workforce amidst the COVID-19 pandemic. U.S. professional, community, and youth orchestras number more than 1,600, exist in all 50 states, and perform in virtually every community. Prior to the onset of the coronavirus, two-thirds of all orchestras had budgets under $300,000.
The voices of BIPOC (Black, Indigenous, and People of Color) composers and musicians are being reflected with new energy in programming, as orchestras seek to reverse the effects of systemic racism and exclusion.
Orchestras are essential partners in supporting local, state, and national recovery efforts during and after COVID-19. Orchestra expenses totaled more than $2.1 billion in 2017. Their economic impact far exceeds that amount as orchestras create jobs, engage in commerce with local businesses, and spur local expenditures on related goods and services.
Throughout the loss and isolation of the COVID-19 crisis, individuals are turning to music to inspire us, strengthen us, and bring us together. During this time of limited live performances, orchestras are providing inspiration and solace by offering music online. Data from the League's COVID-19 survey (124 orchestras responding) finds digital orchestra music is being delivered in the form of live-streamed concerts (81%), streaming of archival recordings (41%), and new creative content curated specifically for social media (59%) — much of it free of charge (64%). The League's Symphony Spot highlights this wealth of digital initiatives.
---
Banner: A performance by the Singapore Symphony Orchestra in the beautiful setting of Gardens by the Bay, Singapore. In view of social distancing measures, audience entry was limited to 250 persons. Photo courtesy of Singapore Symphony Orchestra.
Shape the Future of American Orchestras
Whether you support the League or your local orchestra--or both--your gift is vital to the vibrancy of our artform.
Donate Now