Wang Jie
2016 Virginia B. Toulmin Foundation Orchestral Commission Recipient
---
Wang Jie's League Commission, The Winter that United Us, was premiered by the Buffalo Philharmonic and music director Joann Falletta on June 11, 2022.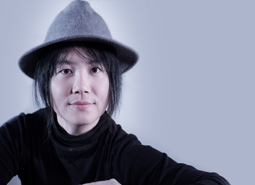 Part cartoon character, part virtuoso, musical whiz kid Wang Jie has been nudging serious music and its concert audiences into spectacular frontiers over the past few seasons. Her From New York, With Love transformed a classic percussionist into a dervish-like rock star. Her chamber opera Flown dramatized the end of a rocky love affair by having the two pianists attack each other and their shared instrument. Despite having the worst title in the history of music, Oboe Concerto For The Genuine Heart Of Sadness channeled the power of Liang Wang, the principle oboist of the New York Philharmonic, and the League of Composers Orchestra into an orgiastic whirlwind. An unexpected collaboration with comedy writer Paul Simms inspired a song cycle titled Lord? Please Don't Let Me Die in a Funny Way, coaxing belly laughs from an otherwise sedate Opera America audience. Not one to let herself off the hook at her Carnegie Hall debut with the American Composers Orchestra, she shape-shifted into a monkey god swiveling on stage between three keyboards during a performance of her concert opera From The Other Sky.
One day she spins a few notes into large symphonic forms, the next she calls Zodiac animals to the opera stage. It is no accident that Ms. Wang's stylistic versatility is a rare trait in today's composers. There is a mile-long dossier on Jie's outside-the-box incidents. It begins with a thrilling escape from a Chinese ­military-run kindergarten at the age of four. Behind a touch of glorious madness to Jie's music, the skill, theatricality, and method that once facilitated her youthful escape are now the engines for her appetite to "Engage • Explore • Play." Jie credits her mentors at the Curtis Institute of Music, the Manhattan School of Music, and NYU's PhD program for all the music mischief she didn't think was possible.
Most recently, her Symphony No. 2, commissioned and premiered by the Detroit Symphony Orchestra under the baton of Leonard Slatkin, was streamed live to a worldwide audience. Upcoming, Symphonic Overture 'America, The Beautiful' will be premiered by the Colorado Springs Philharmonic, Chamber opera Rated R For Rat will receive a premiere production by Festival Opera, and her Symphony No.2 is on the bill at the Buffalo Philharmonic. Wang Jie is currently creating Phoenix Fallen, a prison opera. Supported by the McKnight Foundation, Jie will spend a year as a resident composer at the Shakopee Correctional Facility in Minnesota, where she will conduct field work and opera workshops in collaboration with the Lake Superior Chamber Orchestra and the Shakopee prison choir.
More from Wang Jie
---
Photos courtesy of Wang Jie
Related Links & Assets
Become a member
Thank you for your interest in the League of American Orchestras! We are dedicated to advancing the orchestral experience for all.
Join Now