Sarah Gibson
2022 Virginia B. Toulmin Foundation Orchestral Commission Recipient
Sarah Gibson's LEAGUE COMMISSION TO MAKE THIS MOUNTAIN TALLER WAS PREMIERED BY Sarasota Orchestra and conductor Carlos Miguel Prieto on March 31, April 1, and 2, 2023.
An additional four orchestras will perform the work through the 2023-2024 season, part of a 30-orchestra consortium performing works by women composers commissioned by the League of American Orchestras with the generous support of the Virginia B. Toulmin Foundation:
Pittsburgh Symphony Orchestra and conductor James Joyce on October 10, 2023.
Knoxville Symphony Orchestra and music director Aram Demirjian on February 22 and 23, 2024.
Lansing Symphony Orchestra and music director Timothy Muffitt on March 23, 2024.
Other orchestras tbd.
---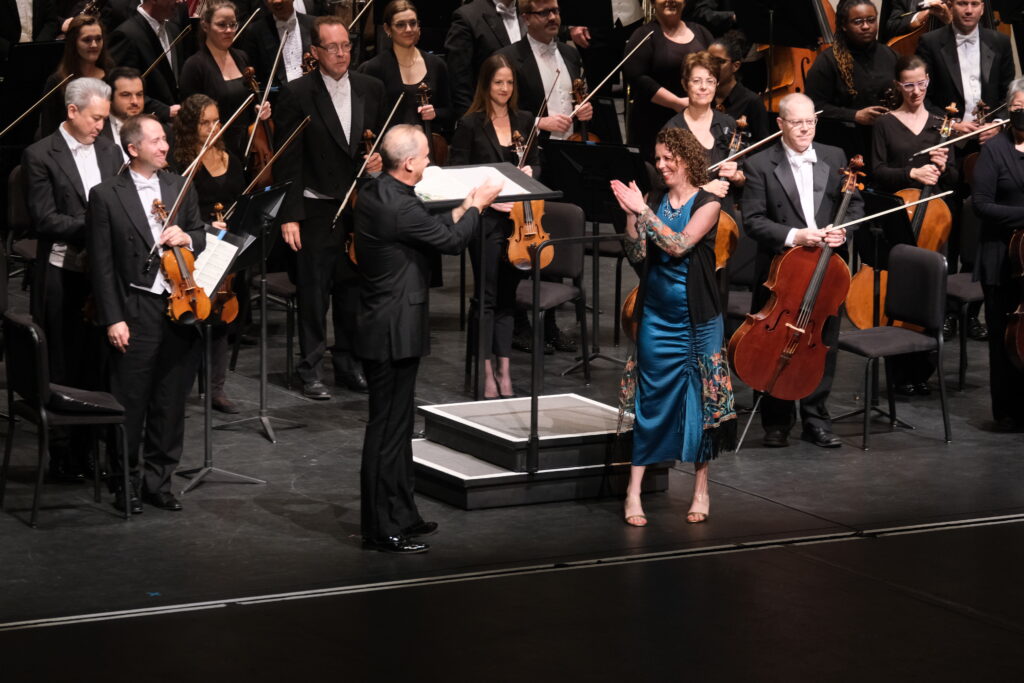 Sarah Gibson is a Los Angeles based composer and pianist whose works draw on her breadth of experience as a collaborative performer with a deep interest in the creative process across various artistic mediums. She has received honors and recognitions such as the Los Angeles Chamber Orchestra's Sound Investment composer, American Composers Orchestra Underwood New Music Readings, Copland House Residency, Victor Herbert ASCAP award, and a Chamber Music America Grant. She has received commissions from the Los Angeles Chamber Orchestra, Tanglewood Music Center, Arco Collaborative, Aspen Summer Music Festival & School, and Seattle Symphony, among others.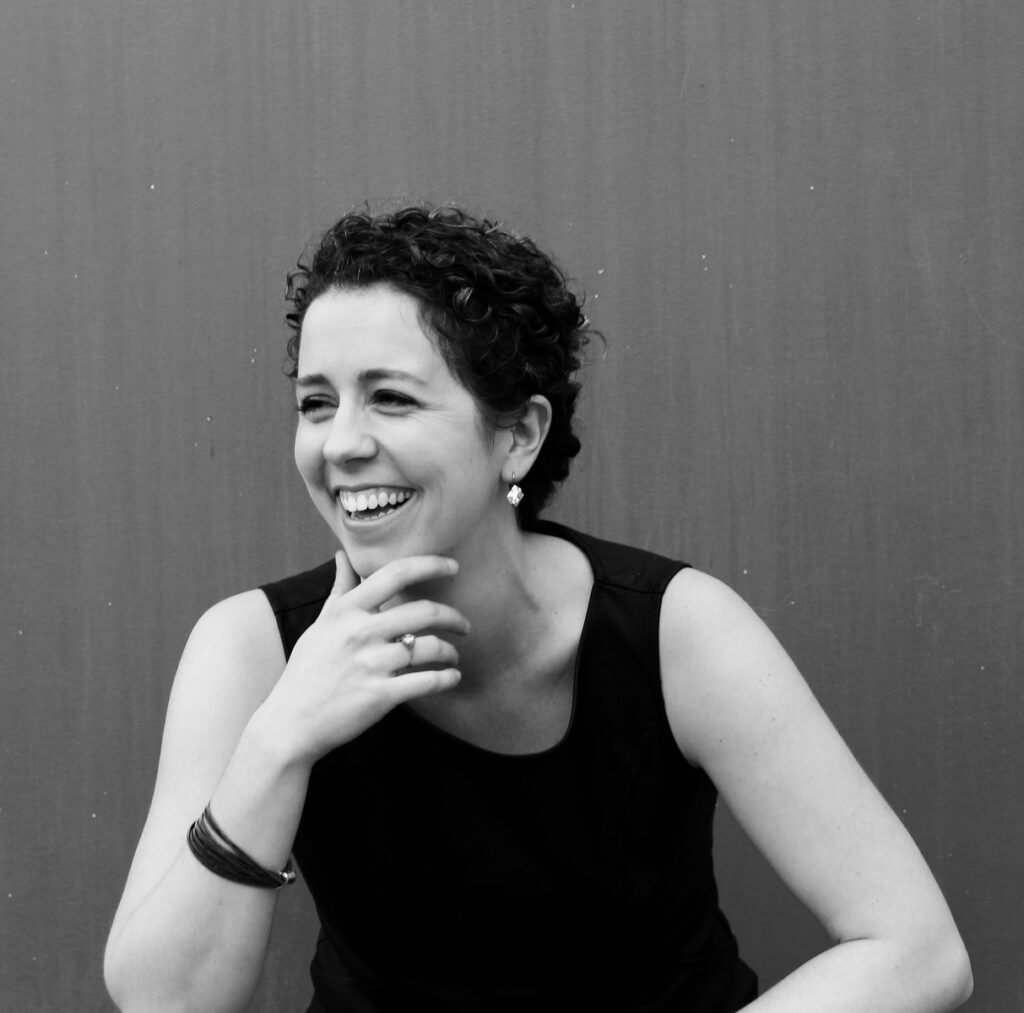 Gibson's music has been performed by the Los Angeles Philharmonic, Atlanta Symphony, Seattle Symphony, Jennifer Koh, Departure Duo, HOCKET, and at various venues across the United States and in Europe. As a pianist, Sarah has performed with many of these ensembles as well as with wild Up, the Bang on a Can All-Stars, and the Atlanta Symphony where she debuted under the direction of Donald Runnicles in 2005.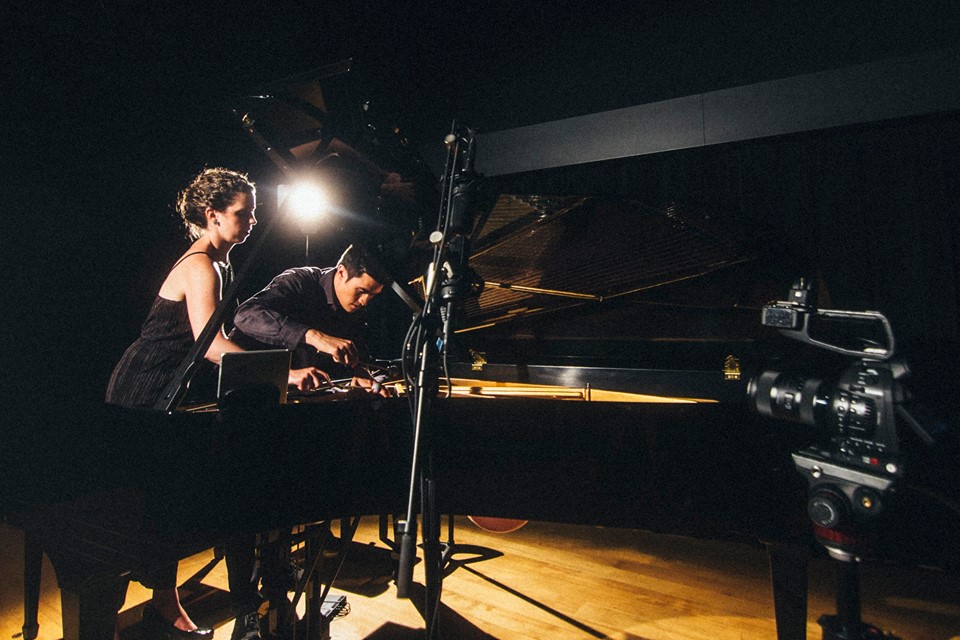 Sarah is co-founder of the new music piano duo, HOCKET, which has been lauded as "brilliant" by the LA Times' Mark Swed, and is a core artist for the inimitable Los Angeles Series, Piano Spheres. HOCKET has held residences at Avaloch Farm Music Institute and received grants from the Earle Brown Music Foundation and the Presser Foundation. HOCKET has performed at such festivals as the MATA Festival, the L.A. Philharmonic's Noon to Midnight, Eighth Blackbird Creative Lab, and the Other Minds Festival.
Sarah received degrees in Piano and Composition from Indiana University and the University of Southern California. Alongside Artistic Director Andrew Norman, she is the Lead-Teaching Artist for the esteemed Nancy and Barry Sanders Los Angeles Philharmonic Composer Fellowship Program. Sarah is Assistant Teaching Professor in Composition at the University of California, Santa Barbara in the College of Creative Studies and Music Department where she is the director of the Ensemble for Contemporary Music.
More from Sarah
---
Photo Credit: Aaron Fullerton
Related Links & Assets
Become a member
Thank you for your interest in the League of American Orchestras! We are dedicated to advancing the orchestral experience for all.
Join Now