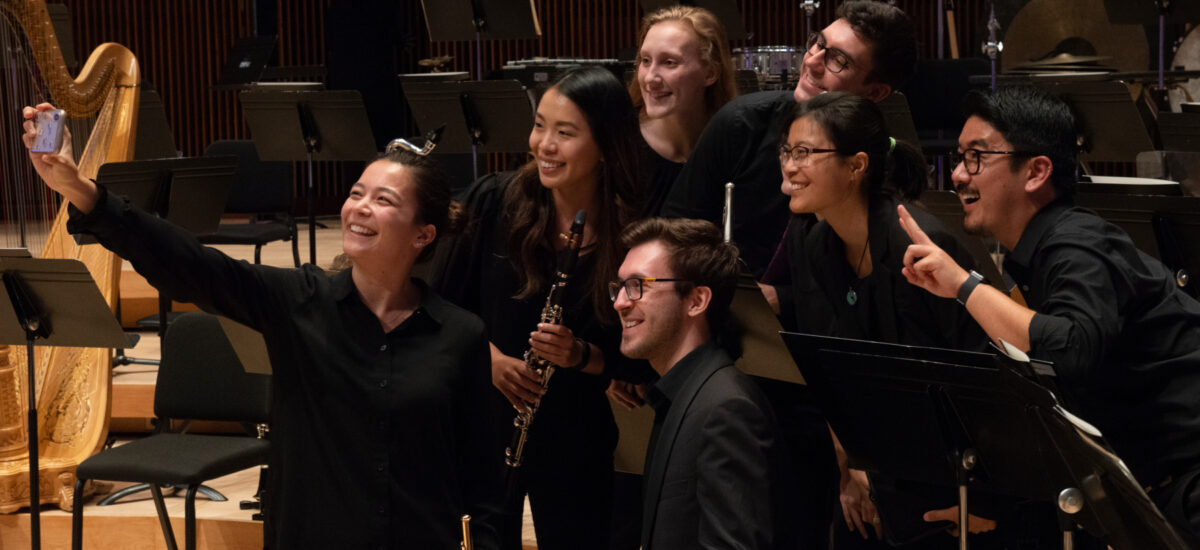 Connect
In This Section
No matter what your role in the orchestra world, you don't have to go it alone. Connection is key. The League of American Orchestras links members with each other through a Member Directory, Constituency Groups, the National Conference and the Midwinter Managers Meeting, and League360, an online discussion forum where members can pose questions to their peers and share solutions to common problems.
The League's membership of more than 2,000 organizations and individuals across North America runs the gamut from world-renowned symphonies to community groups, from summer festivals to student and youth ensembles, from conservatories to libraries, from businesses serving orchestras to individuals who love symphonic music.
If your orchestra would like to join the League, please contact Member Services at member@americanorchestras.org or 646 822 4010. Current members may renew online.
Join
For Current Members
Explore Member Benefits
---
Banner: National Orchestral Institute + Festival, Post-concert selfie. Photo: David Andrews
For Current Members section: New Bedford Symphony Orchestra masked cellists perform for the public in downtown New Bedford. Pictured: Youth Orchestra Coordinator Charlene Monte and former YO student Sarah Nichols. Photo: Toby Monte
Become a member
Thank you for your interest in the League of American Orchestras! We are dedicated to advancing the orchestral experience for all.
Join Now