Chen-Hui Jen
2016 Virginia B. Toulmin Foundation Orchestral Commission Recipient
---
Chen-Hui Jen's League commission, in eternal dusk, was premiered by the Indianapolis Chamber Orchestra and Music Director and Principal Conductor Matthew Kraemer on January 27, 2018.
The work's title, in eternal dusk, represents a state of being within and towards an intangible distance. During recent years, I have frequently traveled across the Pacific Ocean and North America. I always feel drifting and torn apart as the time and space drastically change – memories, auras, dreams, and thoughts – everything seems vivid, but at the same time so surreal and distant. I therefore designed the structure with a continuous flow in polyrhythm to reflect my perception of time and imaginary space, where I seek for something that remains inside myself while everything is lost, except waves, twilight, and endless longing.

Chen-Hui Jen, Indianapolis Chamber Orchestra program notes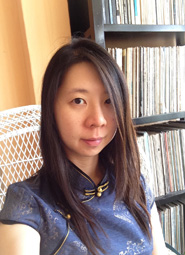 Chen-Hui Jen is a composer, poet, and pianist, whose music presents an imaginative, spiritual, and poetic space with subtlety and sophistication. She writes music works that reflect an angle of contemporary art music that integrates time, sound, color, and poetry.
Born in Kaohsiung, Taiwan, Chen-Hui received her M.F.A. in composition at the Graduate School of Music at the Taipei National University of the Arts and B.F.A. in composition at the Music Department of the National Sun Yet-San University, under the instruction of Prof. Hwang-Long Pan and Dr. Tzyy-Sheng Lee. She earned a Ph.D. degree in Composition at the University of California, San Diego, where her mentor was Chinary Ung. She began studying piano at age four, under the instruction of professors including Aleck Karis and Ming-Fen Hsu.
Chen-Hui writes music for music for orchestra, chamber, and solo, for both Western and Chinese instruments, and vocal and choral works as well as works with computer and electronics. Chen-Hui's works have been performed at multiple new music festivals and concerts, including the ISCM World Music Days, SEAMUS, Acanthes Music Festival, ACL Music Festival, EarShot San Diego Workshop, New Music Miami Season, Taipei International New Music Festival, WOCMA T, and Contemporary Sizhu Music Festival. Chen-Hui Jen's works have won numerous prizes in the Taiwan Literature and Fine Arts Composition Competition for chamber, choral, and solo works, the Formosa Composition Competition for violin concerto, the International Tsang-Houei Hsu Music Composition Competition for Chinese chamber music, the International Taiwan Music Center Composition Competition, and the National Taiwan Symphony Orchestra Composition Competition. She has also received multiple commissions from the Palimpsest Ensemble, Accordant Commons, The Living Earth Show, Ensemble ISCM-Taiwan, Taipei Chamber Singers, Little Giant Chinese Chamber Orchestra, Ching-Yun Chorus, Kaohsiung Chamber Choir, and Muller Choir, as well as multiple grants from the Taipei Department of Cultural Affairs, and the Taiwan National and Arts Foundation.
She is currently living in Miami, Florida, continuing writing art music, serving as a new music pianist, and a part-time lecturer.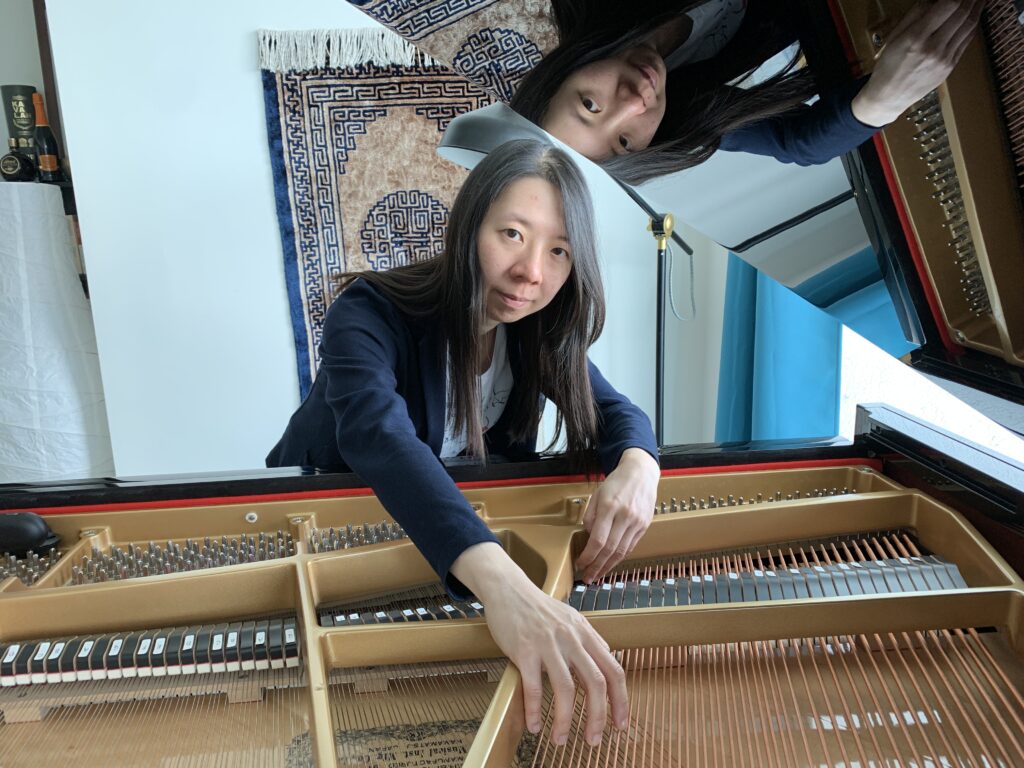 This captivating piece started out with a mysterious air, with the bass drum and double basses, and then other instruments adding on at different intervals, and never finding a conventional resolution to them…It was surreal and engaging.

Chantal Incandela, review of in eternal dusk
More from Chen-Hui Jen
---
Photos courtesy of Chen-Hui Jen
Related Links & Assets
Become a member
Thank you for your interest in the League of American Orchestras! We are dedicated to advancing the orchestral experience for all.
Join Now