Stacy Garrop
2017 Virginia B. Toulmin Foundation Orchestral Commission Recipient
---
Stacy Garrop's League commission, Goddess Triptych, was premiered by the St. Louis Symphony Orchestra and Music Director Stéphane Denève on March 12 and 13, 2022.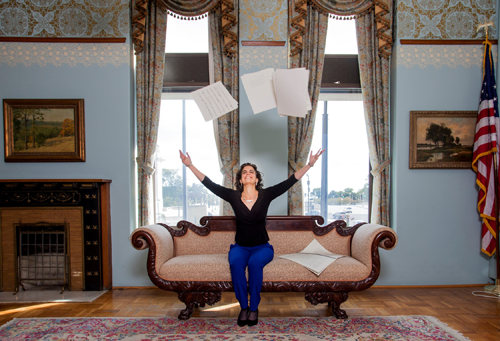 Stacy Garrop's music is centered on dramatic and lyrical storytelling. The sharing of stories is a defining element of our humanity; we strive to share with others the experiences and concepts that we find compelling. Stacy shares stories by taking audiences on sonic journeys – some simple and beautiful, while others are complicated and dark – depending on the needs and dramatic shape of the story.
New Music USA and the League of American Orchestras have chosen Stacy and the Champaign-Urbana Symphony Orchestra as one of five orchestra/composer pairings for Music Alive's 2016-2019 residence program. She will also serve as the inaugural Emerging Opera Composer for Chicago Opera Theater's new Vanguard Initiative in 2018-2020. Theodore Presser Company publishes her chamber and orchestral works; she self-publishes her choral pieces under Inkjar Publishing Company. Stacy is a recording artist with Cedille Records; her works are also commercially available on nine additional labels.
Stacy has received the Barlow Prize, a Fromm Music Foundation grant, three Barlow Endowment commissions, and the Raymond and Beverly Sackler Music Composition Prize, along with prizes from competitions sponsored by the Detroit Symphony Orchestra, Civic Orchestra of Chicago, Omaha Symphony, New England Philharmonic, Boston Choral Ensemble, Utah Arts Festival, Pittsburgh New Music Ensemble, and Sorel Organization. She has participated in reading session programs sponsored by the American Composers Orchestra and Minnesota Orchestra (the Composers Institute).
Stacy's catalog covers a wide range, with works for orchestra, wind ensemble, choir, art song, various sized chamber ensembles, and an evening-length oratorio. She has been commissioned and performed by the Albany Symphony and Minnesota Orchestra; by the chamber groups Capitol Saxophone Quartet, Gaudete Brass Quintet, and Kronos Quartet; and by the choirs Chanticleer, Chicago a cappella, Piedmont East Bay Children's Chorus, San Francisco Choral Society, and Volti. Additional performances have been given by the Cabrillo and Grant Park Music Festival Orchestras; Amarillo, Charleston, Columbus, Illinois, Omaha, and Santa Cruz Symphony Orchestras; by Aspen Music Festival Contemporary Ensemble, Fifth House Ensemble, Lincoln Trio, and Voices of Change; and by Grant Park Music Festival Chorus and Voices of Ascension.
Stacy earned degrees in music composition at the University of Michigan-Ann Arbor (B.M.), University of Chicago (M.A.), and Indiana University-Bloomington (D.M.). She taught composition full-time at Roosevelt University from 2000 to 2016 before leaving to launch her freelance career.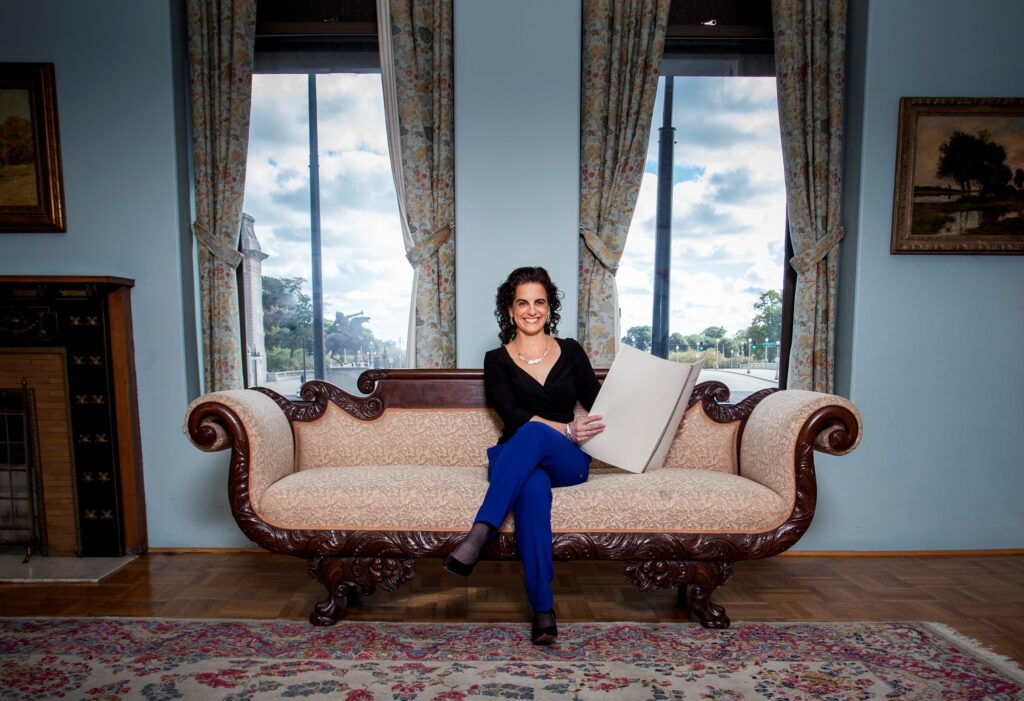 More from Stacy
---
Photo Credit: Michael Brosilow
Related Links & Assets
Become a member
Thank you for your interest in the League of American Orchestras! We are dedicated to advancing the orchestral experience for all.
Join Now