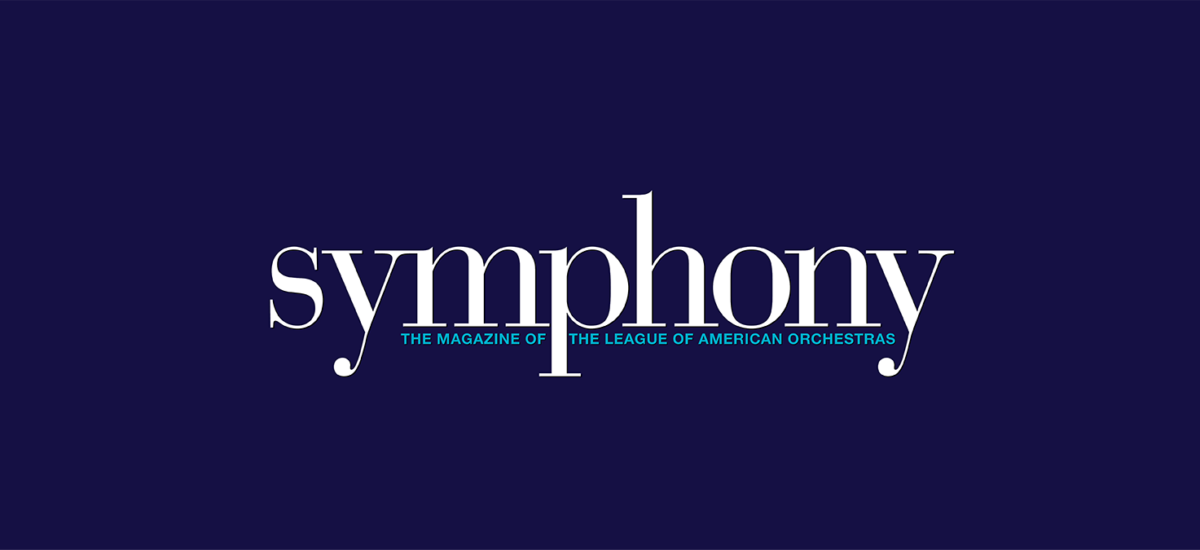 About Symphony
In This Section
---
Head over to symphony.org to experience Symphony, the League's signature publication, in a whole new way! Symphony is your go-to source of breaking news, full-length feature articles, and more, updated every weekday.
Going forward, visit symphony.org to get all the news as it happens—and be sure to sign up to get Symphony in your mailbox.
---
Symphony, the League's signature publication, reports on the critical issues, trends, personalities, and developments of the orchestra world. Every issue includes news, provocative essays, in-depth articles, and cutting-edge research relevant to the entire orchestra field. Symphony profiles take readers behind the scenes to meet the people who are making a difference in the orchestra world, while wide-ranging survey articles reveal the strategies and tactics that are helping orchestras meet the challenges of the 21st century. Symphony is a matchless source of meaningful information about orchestras, and serves as an advocate and connector for the orchestra field.
Readers include professional staff, musicians, and board members in the orchestra industry and related fields; orchestra patrons and volunteers; and music critics and arts media professionals. Symphony has faithfully served as a record of the orchestra field — from audience trends to personnel changes to media innovation — since its founding by the League of American Orchestras in 1942. Symphony's numerous awards include repeated ASCAP Deems Taylor Awards for outstanding coverage of music, as well as several "Ozzie" design awards.
---
---
Order Back Issues
To order back issues of the print version of Symphony, contact the League's Member Services department at 646 822 4080 or member@americanorchestras.org
Become a member
Thank you for your interest in the League of American Orchestras! We are dedicated to advancing the orchestral experience for all.
Join Now