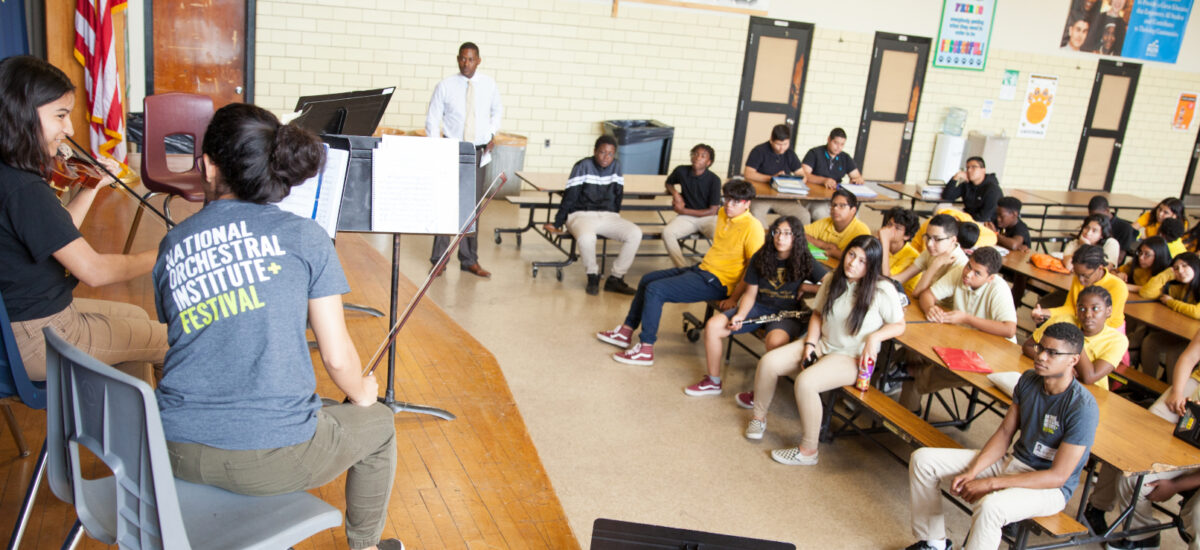 Music Education Advocacy Tools
In This Section
Orchestras are committed to improving music education opportunities in local schools. Consider using these national resources to support your advocacy at the local level.
General Guidance
Learn Advocacy
November 9, 2020
The passage of the Every Student Succeeds Act (ESSA) marks an important, new opportunity to ensure that every student has access to arts and music education. Now, even more of the decisions about how the arts are supported in education will be made at the state and local levels. The highest poverty schools currently have the …
Learn Advocacy
November 9, 2020
Keep the League informed of your advocacy efforts! As the League continues to advocate for arts education at the national level, it will be helpful to know about your efforts to build support for music education at the state and local levels.
Music Education is Essential
---
Banner: National Orchestral Institute + Festival's local community outreach. Photo: Geoff Sheil
Music Education is Essential section: Young violinist Luis of BRAVO Youth Orchestras solos alongside Kevin Sylvester of Black Violin at the Arlene Schnitzer Concert Hall in Portland, OR. Photo: Richard Kolbell
Contact Congress
Raising your voice about key issues before Congress is essential. Contacting Congress is easy to do, and your communication with elected officials will ensure that communities nationwide continue to benefit from orchestral music.
Show Your Support