EDI in Artistic Planning – Foreword from Contributing Author Kerrien Suarez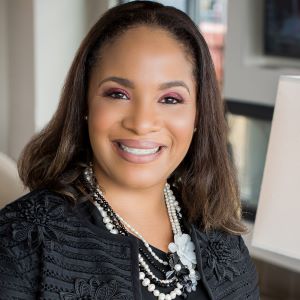 Consider this Catalyst Guide a challenge to fulfill a moral imperative to transform the classical music sector into one whose canon, culture, artistry, and leadership are expansive and inclusive of those historically excluded due to structural racism.1 This Guide focuses on artistic planning, but the practices it outlines should be implemented at the convergence of cross-functional management, operations, and culture that makes classical music organizations and performing ensembles unique.
Practices are ideally implemented as part of an explicit action plan to center race and intersectional equity,2 and cultivate anti-racism3 in an organization's culture. My company, Equity in the Center,4 describes this process as the developmental shift from "Awake to Woke to Work."5 This shift yields a transformation that mitigates identity-based disparities only when transactional, check-the-box tactics that focus primarily on representation give way to robust, clearly articulated strategies that drive inclusion through aligned, time-bound goals for culture, policy, and practice across an institution (from its board of directors and senior leadership/mid-level managers to musicians and guest artists, to venue staff and volunteers).
The majority of equity, diversity, and inclusion work in artistic planning has focused on the optics of increased representation through commissioning new works and featuring guest artists from historically underrepresented communities. This is an "outside-in" strategy that can be executed with little to no change to an organization's internal values, leadership, and operations.
This Catalyst Guide challenges the leaders of orchestras to adopt artistic planning practices that drive transformation from the "inside-out," moving beyond the representation we see and hear on stage. Such transformation yields an organizational culture that centers relationships and shares institutional power with the composers and performing artists, leaders, and communities of color that have been historically excluded. At the sector level, it compounds to dismantle racism and white supremacy.6
The elimination of race-based disparities is what equity practitioners call "forever work." The mitigation of systemic exclusion accomplished over centuries will not be achieved in a season or decade. And yet, significant change has occurred nationwide since 2020. Be encouraged and be bold as your institution seeks to deepen and be held accountable for sustaining that change in the months and years ahead.
Kerrien Suarez
President & CEO
Equity in the Center
---
Footnotes:
Structural Racism, Racial Equity Tools
Intersectionality, Racial Equity Tools
Racial Equity Tools Glossary, Racial Equity Tools
Awake to Woke to Work, Equity in the Center
Racism Defined, Dismantling Racism Works (dRworks)
---
Jump to another page:
Foreword from Contributing Author Kerrien Suarez
Related
Learn

|

Equity, Diversity & Inclusion

Member-only Content

Learn

|

Equity, Diversity & Inclusion

Learn

|

Mental Health & Wellness
Become a member
Thank you for your interest in the League of American Orchestras! We are dedicated to advancing the orchestral experience for all.
Join Now