TRG COVID-19 Sector Benchmark
In This Section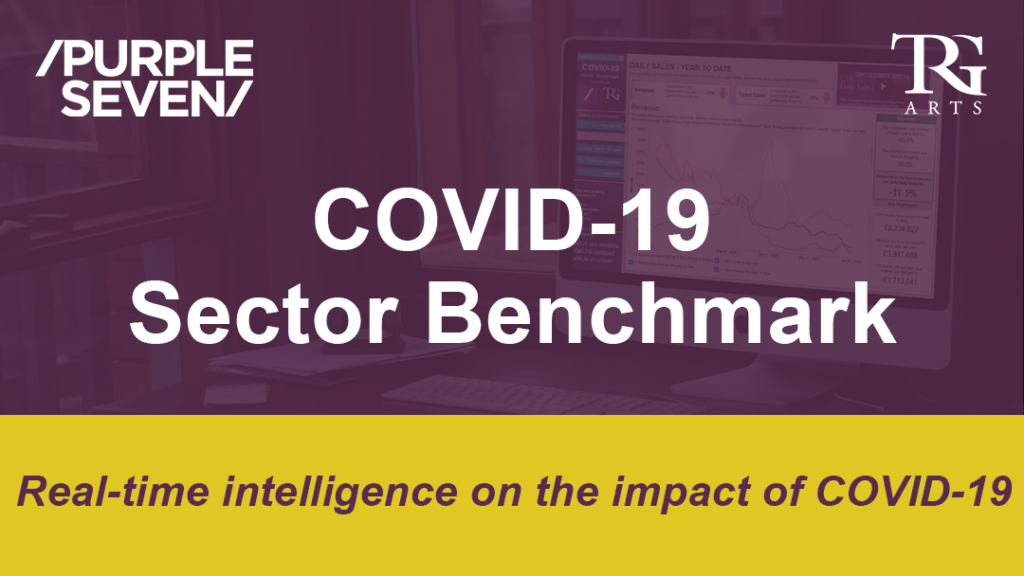 Join the League and TRG Arts in Understanding the Impact of COVID-19 on Ticket Sales and Gift Revenue
Orchestras across the country are experiencing unprecedented revenue impact from the COVID-19 crisis. The League of American Orchestras' partnership with TRG Arts seeks to help define and understand this impact and help shed light on areas for recovery. For example, across the aggregated data set of North American organizations participating in TRG Arts' Benchmark, the number of donations from lapsed patrons grew by 93% in 2020 vs. 2019. Is your organization investing enough in reactivation plans and welcome back strategies?
TRG Arts is an industry leader in arts analytics, loyalty development, and pricing strategies. Along with data specialists Purple Seven, they have created a free and easy-to-use International COVID-19 Sector Benchmark. Using automated data feeds between CRMs and TRG Arts' secure servers, the Benchmark provides participating members with near real-time updates—which are anonymized and aggregated—on ticket sales, refunds, and donations. By participating, you'll have access to a personalized dashboard so you can see how your orchestra's data compares to other arts organizations.
Through the partnership with TRG Arts, the League will be able to filter the data in the Benchmark to focus exclusively on orchestras in order to build greater understanding for the field. The data can then be compared to the larger aggregated data set to gain even further insights that will contribute to ongoing and regularly updated insights reports published by the League and TRG Arts.
We're encouraging you to join: the more League members who participate in the Benchmark, the more robust the analysis will be, and it's free to participate. There are twenty orchestras participating currently: our goal is to increase this to at least 50 so that participating orchestras and the field can all benefit from more representative data.
Become a member
Thank you for your interest in the League of American Orchestras! We are dedicated to advancing the orchestral experience for all.
Join Now