Spotlight: Trish Bryan
May 2022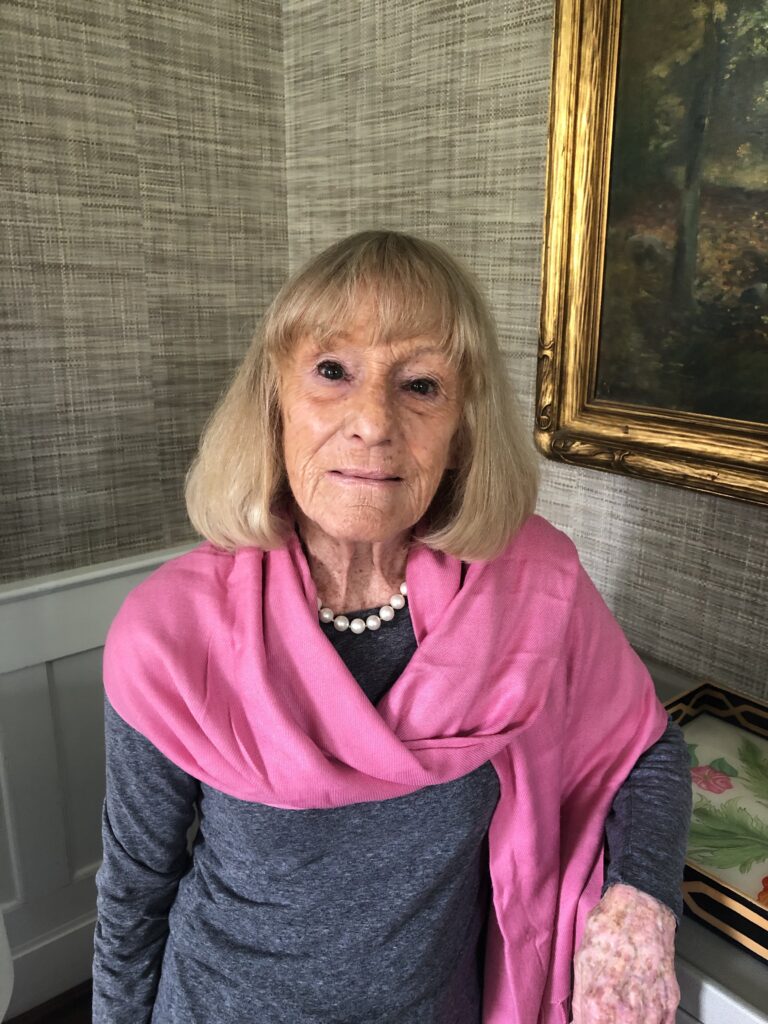 Trish Bryan is a member of the League's Emeritus Board. A long-time donor to the League, and passionate arts philanthropist, Trish served on the League's Board of Directors from 1995 to 2004.
How did you become so passionate about orchestras?
I was surrounded by it—in the choir at church, and also my mom taught piano students at home. We were surrounded by it from birth, and we loved it. We also went to the opera and symphony from a very young age.
You have been such an active philanthropist and passionate volunteer. How did you become involved in your local orchestra?
Back in 1970, a woman I actually didn't know called and asked if I would head up the ticket campaign in the little village in which I lived outside Cincinnati. Back in the day that's what they did, they had ticket Chairs in our different suburbs and villages. And so I said, "Sure, I would love to do that." So I recruited a lot of my friends to buy tickets and go to the Friday morning concerts with me. And I continued volunteering from then on. I loved it. I loved the people—I met so many different people. And I sort of just climbed up through the ranks, and eventually I was asked to chair the volunteer group, the Cincinnati Symphony Associated Volunteer group, and that was in 1995 or 1996. And then as the volunteer chair, I was an ex-officio member on the Board. And then when I finished my term, I was invited to come on the board. And so I have been on the board ever since as an active member, but now I'm a Trustee Emeritus forever.
How did you learn about the League?
That's actually really interesting—as a volunteer in 1995 I became introduced to the League because it was always the organization we looked to for ideas for fundraising. You know, events, ticket sales, etc. And the League was a treasure trove of information. And also, back in the day, our orchestra sent the Volunteer Chair—who was called president back then—to the League National Conference and paid for the registration. And that's how I became involved with the League. I haven't attended in a while, but I used to love to go to Conference. I did attend all of the years that I was a Board member, from 1995-2004, and then I even attended after that. I have not been to a conference lately, but I do hope to get back.
In your experience, what is the single most important thing the League does for orchestras? What things come to mind when you think about impact that the League has for our members and the field?
Communication and connection! Communication and connection among the orchestras. It's at all levels, all constituencies with whom you work. And it is so important for the managers, the presidents the CEOs, etc. Things like the webinars and the managers meetings are so important, to communicate and see what everybody's doing. And you know, obviously for a long time trying to get people into the hall was the major concern.
You give so generously to the causes you care about. Besides the League, what are some of your other philanthropic interests?
About five years ago, my husband Rick and I endowed a chair at the Cincinnati Symphony Orchestra, The Trish and Rich Bryan Chair, which is held by Assistant Principal Bassist Matthew Zory. Over the past few years, we've become great friends with Matthew. We know that it costs an incredible amount of money to fund a single orchestra performance, and we wanted to make a contribution to sustaining it through this endowed chair. It was such an honor to be recognized on stage with Matthew and the conductor when it was first announced. It was so fun.
I give mostly to performing arts. I am on the Board of the American Classical Music Hall of Fame, the College Conservatory of Music at the University of Cincinnati, and I also serve as a Trustee Emeritus of the Cincinnati Ballet. One of the non-arts organizations that is most dear to my heart, and which we support wholeheartedly, is the Juvenile Diabetes Research Foundation. In fact, we are sponsoring their gala this coming May. Our oldest granddaughter, now 23, was diagnosed with Type 1 juvenile diabetes when she was four. She's just graduated from college and she now works for the Juvenile Diabetes Foundation. We started supporting them and volunteering there years ago.
What are your best memories serving on the League Board of Directors?
I just loved connecting with all of the Board members. Eventually, we formed our little groups, and we had colleagues from all over the country. It was a really mixed group—conductors, musicians, composers, presidents—that is the beauty of it. I had the best time when I was on the Board. I love the League!
Article Topics:
Related Links & Assets
Become a member
Thank you for your interest in the League of American Orchestras! We are dedicated to advancing the orchestral experience for all.
Join Now