Spotlight: Sonja Thoms
August 2021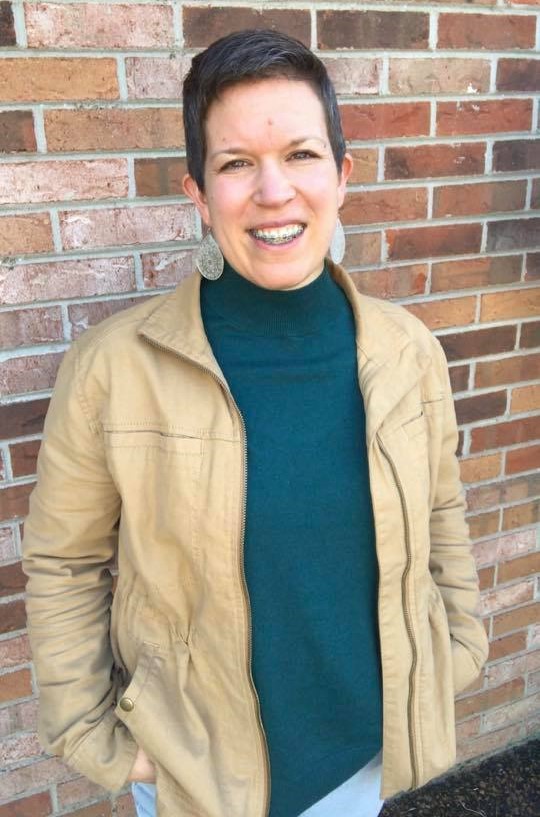 Sonja Thoms is the Vice President of Operations for the Nashville Symphony. In 2019, Sonja created Orchestra Careers, a website and online community that helps students discover, strengthen, and showcase the value they can bring to the work of orchestras. We asked her a few questions about her career and her advice for young musicians.
How did playing in the Chicago Youth Symphony Orchestra (CYSO) influence you as a young musician?
The first time I ever played in an orchestra was when I joined CYSO my freshman year of high school. I had been studying with Ray Still, former Principal Oboist of the Chicago Symphony Orchestra, and he encouraged me to audition. I was overwhelmed in the beginning as there was a lot to learn, and so many amazing musicians surrounded me (Frank Rosenwein was a senior in our oboe section!). My first time playing principal was as a freshman on the Barber Violin Concerto. I think that was the moment I decided I wanted a career with orchestras. Those pieces I learned as a young musician I still know by heart today: Johannes Brahms Symphony No. 1, Bela Bartok Concerto for Orchestra, Maurice Ravel Le Tombeau de Couperin, and P.I. Tchaikovsky's Symphony No. 4. I have very fond memories of playing in CYSO. As a young musician, I felt alive and fully myself.
You were part of the League's 2017-2018 Emerging Leaders Program (ELP). How did that impact your career?
ELP was an incredible experience. I made lifelong friends (our Final Project group still has monthly Zoom calls: Kathryn Boucher, Nick Adams, and Chris Harrington!). During the program, I had a new experience of really looking inward at my leadership style and learning tools to become more effective. There was one moment in particular that changed my life, when the faculty asked us, "What will be your contribution to the orchestral industry?" I had not considered that question before, but the answer came easily. I wanted to equip music students better for life after graduation and help them find their career. I did not know my career in orchestra operations existed until after graduate school, so I thought there were ways I could help students by sharing the lessons I had learned.
Tell us about Orchestra Careers and why you created it.
Orchestra Careers is a direct result of that question I was asked in ELP about how I was going to contribute to the industry. It took a few years to develop, but I wanted to find a way to spread awareness of all the careers available with orchestras and give students the support they need to make the step from graduation to their first job. I started a website, social media pages (@orchestracareers on Facebook/Instagram), and YouTube channel. Now, I regularly have the honor of walking alongside students as they navigate their career journey. In fall of 2020, I started gathering students and professionals together regularly to talk over Zoom about topics we all care about. Out of those connections, students are feeling encouraged and connected to resources that will help them confidently enter the orchestral field.
Is there a particular piece of advice you want all young musicians to take with them?
The first piece of advice is to become the best musician you can be, but also see ways you can apply your musicianship off the stage, too. I am only realizing now how much my musicianship can teach me about leadership, teamwork, community, mission alignment, diversity, equity, inclusion, and belonging. I will always be an oboist (and still play for fun) but I am grateful for the adventure of a career I've had in orchestra operations at the Pittsburgh Symphony and Nashville Symphony.
The second piece of advice is to seek community wherever you go because achieving great things is exciting but life together is so much more fulfilling.
Conference 2021 was the first to include a student track. What was your favorite part?
All of it! I have this dream to better welcome students to our industry and Conference 2021 was definitely key to realizing that dream. Forty student members registered for Conference and I got to meet about 25 of them firsthand in our custom sessions for them. I am grateful for my professional colleagues who share my enthusiasm for this work. Five of them joined me for a 90-minute session where we taught "Four Skills Not Taught in Music School," and each skill was taught in under 15 minutes. Thank you to Giuliano Kornberg, Joshua Thomas, Karina Bharne, Ignacio Barron Viela, and Susan Eldridge! What inspires me is that Conference was the first of many steps to better welcome students and ultimately ensure orchestras will be around for a long time.
Is there any music you have been listening to on repeat lately?
The last year has been incredibly difficult not being able to hear our amazing Nashville Symphony perform. But, after many months of rebuilding, our musicians came together for the first time to play for the Nashville Fireworks on July 4. That 28-minute fireworks program of summer favorites was the best music to my ears in a long time. I cannot wait to get back into a full season starting this September!
Become a member
Thank you for your interest in the League of American Orchestras! We are dedicated to advancing the orchestral experience for all.
Join Now