Spotlight: Penny Van Horn
December 2022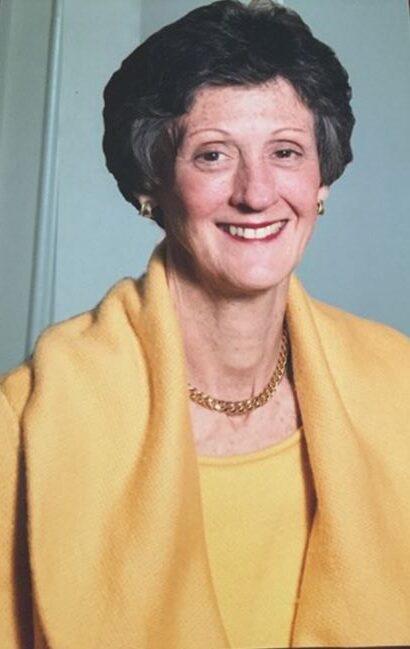 Penny Van Horn is Life Trustee of the Chicago Symphony Orchestra and Chair of the Solti Foundation U.S.
How did you become passionate about orchestras?
I grew up in Wilmington, North Carolina, which at that time did not have an orchestra. In short I had little musical exposure until I married. My husband John was a musician—he played the clarinet and saxophone—and he introduced me to the amazing sounds of the orchestra.
We moved to Chicago in 1982 and were fortunate to be given tickets to the Chicago Symphony Orchestra. What a wonderful gift that was! That's really where it all started; that was my first experience. And I loved it. It's probably the thing I am most passionate about – it has truly enriched my life.. There is nothing that we have done that has given us more joy and pleasure as being actively involved with the CSO, and no matter how much we support the orchestra it never will be enough to repay what they have done for us. We have recently moved to Wilmington, NC, and while we miss the CSO, we look forward to getting involved with the Wilmington Symphony Orchestra.
How did you become a League Board Member?
I began attending the League Conference shortly after being invited to join the Women's Association at the CSO in the late 80's. The Association was interested in new ideas to improve fundraising, new ideas about educational programming—exposure to new ideas, all of which you would find at the League's annual conference. Since the late 1980's I've attended almost every conference. And I always came home having learned a tremendous amount. I've always been a part of a Group 1 orchestra, and that has been great. But interestingly I learned most from small orchestras—those with very limited resources—who know how to roll up their sleeves and get things done. It's absolutely amazing what they accomplish, and that happened year after year.
I became President of the Women's Association in 2000, and was also invited to become a member of the Volunteer Council of the League. I served on the Volunteer Council for 8 years and then served as President. When I left the Presidency of the Volunteer Council, I was asked to serve on the League Board, which I did until just a year ago.
I love the League, and I love the Volunteer Council, and I can't talk about one without the other.
What is the single most important thing you feel the League does for orchestras and the field?
To me, the most important thing the League does is to convene people. Having big ideas and opportunities for people to weigh in and share their thoughts, and not feel like ideas are being pushed down upon them. For me this is a huge step forward. The League brings many different voices together—musicians, administrators, everyone—for information sharing and learning. I really enjoyed sharing these experiences with my husband, John—he joined me at the meetings and at conference, and it was very enriching for both of us.
What are some of your other passions? What other organizations are you involved in?
Most of what I am involved in revolves around music, arts and education. I was a charter member of the Institute Board of the CSO and served on the Board for 12 years. I chair the Board of the Solti Foundation U.S. John and I support Merit School of Music, the Music Institute of Chicago, the Grant Park Music Festival, and ChiArts. I served on the Ravinia Women's Board for many years, and on the Boards of the Field Museum and the Art Institute of Chicago. While I was active in my children's schools when they were growing up since then my focus has been committed to arts and education.
What are some of your best memories from serving on the League Board?
The opportunity to meet and work with a variety of people from across the United States who are passionate about their orchestras. I've made deep friendships. I feel so grateful for all of the opportunities. The biggest gift I received from the League are the opportunities to meet and share, to exchange ideas, and to build friendships and relationships.
When I first became a CSO Trustee very little was said about the League at board meetings. I took the initiative to share the conference agenda with the board making them aware that as a Trustee of the hosting orchestra they were welcome to attend Conference at no charge and encouraged them to do so. It is most important for Boards to know and understand all that the League does to support our orchestras.
What do you think the biggest impact of orchestras for their communities?
Orchestras enrich their communities. They reach out and provide the beauty and power of music to heal and transform lives. They provide educational opportunities for students in their classrooms as well as transportation and tickets for children to attend concerts, etc. Accessibility for all is key to the mission of orchestras. Music is the universal language that binds us all together in good times and bad. Music enriches everyone's life.
Article Topics:
Related Links & Assets
Become a member
Thank you for your interest in the League of American Orchestras! We are dedicated to advancing the orchestral experience for all.
Join Now