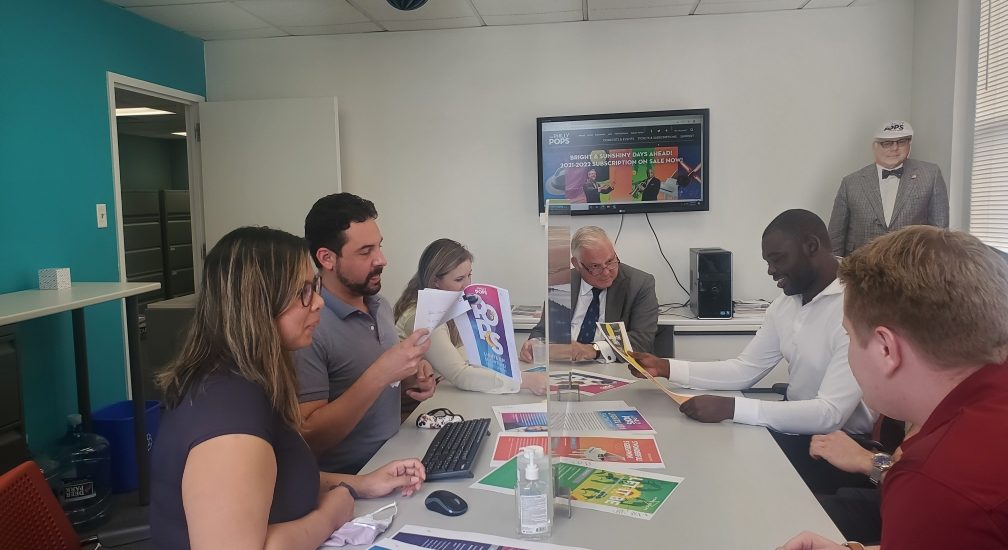 EDI Resources of Special Interest to Orchestra Staff
In This Section
These resources support staff efforts to assess organizational culture, expand hiring networks for more diverse candidates, and build inclusive culture in order for teams to be creative and effective.
Assessment and Strategic Tools
Read
This Catalyst Guide lays out actionable strategies for orchestras seeking to diversify the repertoire they present, drawing on interviews with orchestras of all budget sizes (including orchestra grantees of the League's Catalyst Fund Pilot and Incubator programs).
In this series, League member orchestras share stories of the tangible progress they've made towards their equity, diversity and inclusion (EDI) goals.
This free Catalyst Guide from the League of American Orchestras highlights concrete actions that orchestras can take to support their equity, diversity, and inclusion (EDI) goals.
Lisa Brown Alexander, Founder & CEO of Nonprofit HR, summarizes five essential steps to complete before launching a diversity, equity, and inclusion program in order to unpack the macro-level impacts of these efforts.
Jessica Schmidt, Principal Consultant at Orchestrate Inclusion outlines preparations and actions needed for orchestras to uproot racism embedded in systems and traditions.
A guide for workforce development organizations and practitioners to evaluate their programs, operations, and culture in order to identify strength areas and growth opportunities.
Building an antiracist multicultural organization where racial and cultural differences are seen as assets.
---
Working with an Equity, Diversity and Inclusion Consultant
Read
From the League's Catalyst Fund, including a comprehensive guide to identifying your organization's needs and writing a Request for Proposals, and a list of consultants specializing in this work.
---
Recruitment
Read
Considers three questions that help identify why your organization is not diverse enough and figure out how to change it.
The National Council of Nonprofits offers a set of practice pointers, questions to consider, and resources to inspire and guide nonprofit organizations to embrace equity, diversity, and inclusion as fundamental values and reflect them in operations and activities.
More
---
Networking for BIPOC staff
Connect
First organized in 2018 at the League's National Conference in Chicago, the ALAANA Administrators constituency group is comprised of orchestra administrators who are not executive directors or CEOs and who self-identify as people of African, Latinx, Asian, Arab/Middle Eastern, or Native American descent (ALAANA).
An arts service network founded in 2016 focusing on networking and community building through the arts, and advocating and fighting for equity in the arts.
A grassroots, people-powered, member–-driven, national service organization dedicated to creating racial and cultural equity in the performing arts field by promoting professional opportunities for arts administrators and providing a platform to give voice and visibility to women of color.
---
Banner: Members of The Philly POPS administration and President & CEO Frank Giordano in the POPS' office discussing the upcoming Lights Up! Showtime! season. Photo Credit: The Philly POPS
Become a member
Thank you for your interest in the League of American Orchestras! We are dedicated to advancing the orchestral experience for all.
Join Now