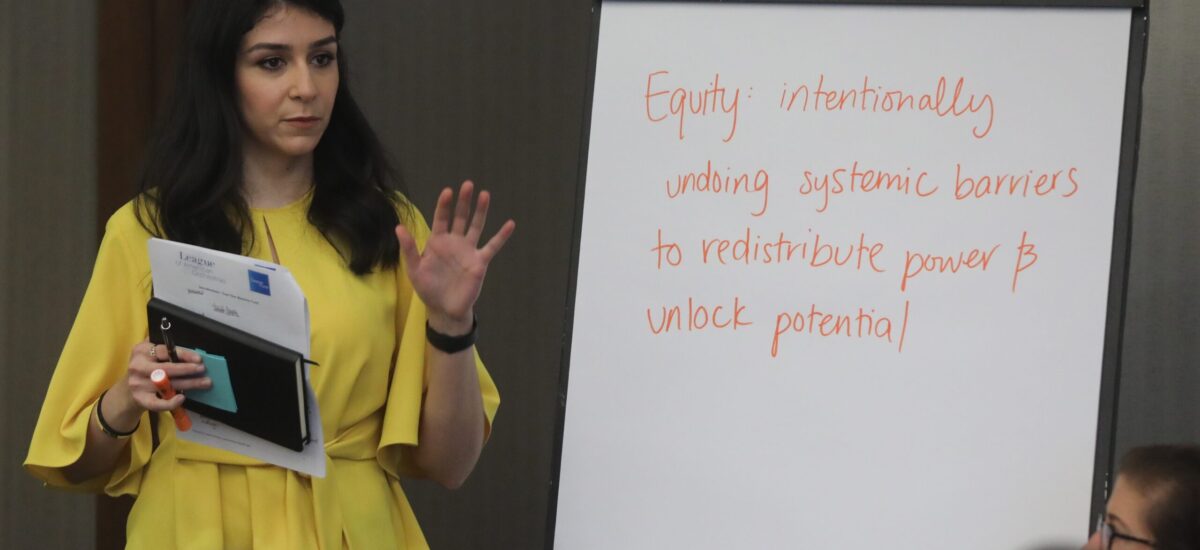 The Catalyst Fund Incubator
In This Section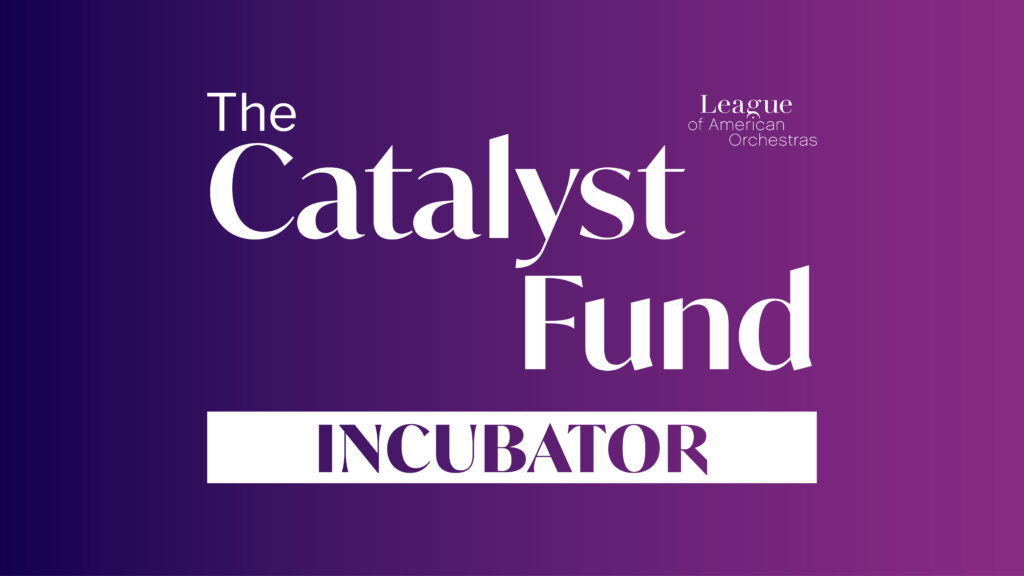 Made possible with support from the Mellon Foundation with additional support from the Paul M. Angell Family Foundation
---
Congratulations to the 20 orchestras awarded Catalyst Fund Incubator grants! Read the press release.
---
The Catalyst Fund Incubator Overview
Becoming a more equitable, diverse, and inclusive organization neither happens overnight, nor can be achieved by simply adding more people of color, women, or LGBTQIA+ people to the staff or board to increase representation. People must feel seen, heard, and meaningfully empowered within the organization to make change.
To assist orchestras in creating more equitable, diverse, and inclusive cultures, the League has designed the next phase of The Catalyst Fund to incorporate elements from technology incubator models, such as supporting the development of new ideas through mentorship and guidance, and connection to peer communities engaged in similar developmental processes.
Grant Recipients
The following orchestras were selected for The Catalyst Fund Incubator program:
Atlanta Symphony Orchestra
Charleston Symphony Orchestra
Greater Connecticut Youth Orchestras
Hawaiʻi Symphony Orchestra
Indianapolis Chamber Orchestra
Jacksonville Symphony
Kalamazoo Symphony Orchestra
Minnesota Orchestra
Napa Valley Youth Symphony
New Jersey Symphony
Orchestra Lumos
San Diego Youth Symphony and Conservatory
South Dakota Symphony Orchestra
Symphony Tacoma
Chicago Philharmonic
Louisville Orchestra
Walla Walla Symphony
Winston-Salem Symphony
Wisconsin Chamber Orchestra
Youth Orchestras of San Antonio (YOSA)
Program Components
Three years of grant support totaling $75,000, enabling successful applicants to work with a professional EDI consultant to create a plan and conduct activities that will assist the orchestra in achieving its vision of a more equitable, diverse, and inclusive organizational culture
A peer learning community that includes both online and in-person discussion forums, and convenes formally two times per grant year, to help orchestras brainstorm, strategize, and share progress and challenges with others who are working to improve the culture at their organizations using an EDI lens
Sequenced curricular modules to support orchestras in building their capacity to create and sustain an organizational cultural that facilitates the change they seek
Mentorship and guidance from convening faculty and guests, League staff, and other EDI experts
Program Priorities
A key focus of orchestras participating in The Catalyst Fund Incubator is to build capacity to attract new resources for their EDI work such as funding, staff, board members, musicians, and other community partnerships, to support their work of embedding EDI into all aspects of the organization, including financial and artistic planning, civic engagement activities and plans, and business operations.
Further Resources
Questions?
Please email catalyst@americanorchestras.org.
---
The Catalyst Fund Incubator is made possible with support from the Mellon Foundation with additional support from the Paul M. Angell Family Foundation
---
Banner: A participant from a Catalyst Fund grantee orchestra speaks about the orchestra's work at the League's 2019 National Conference in Nashville. Photo: Alan Poizner
Become a member
Thank you for your interest in the League of American Orchestras! We are dedicated to advancing the orchestral experience for all.
Join Now