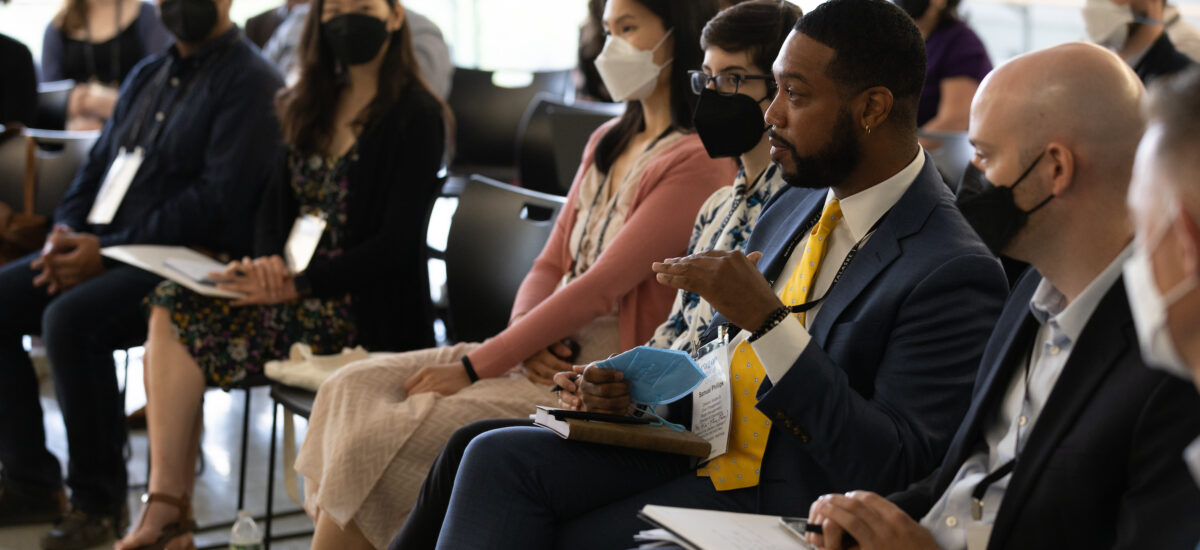 2023 Essentials of Orchestra Management
Apply
Applications for 2023 have closed.
Essentials of Orchestra Management provides a unique, 10-day immersive experience to prepare current and aspiring orchestra professionals with the tools and mindsets they need to grow as leaders and progress in their careers. Since its inception in 2000, more than 550 individuals have participated in Essentials, including many who now hold key leadership positions in orchestras. The gold standard of orchestra management training, this residential program on the campus of The Juilliard School in New York City provides an in-depth overview of orchestra management, builds career networks, and offers participants an interactive opportunity to build necessary skills and mindsets to become innovative and successful leaders in the arts. Participants will also receive a non-credit Juilliard Extension certificate upon completion.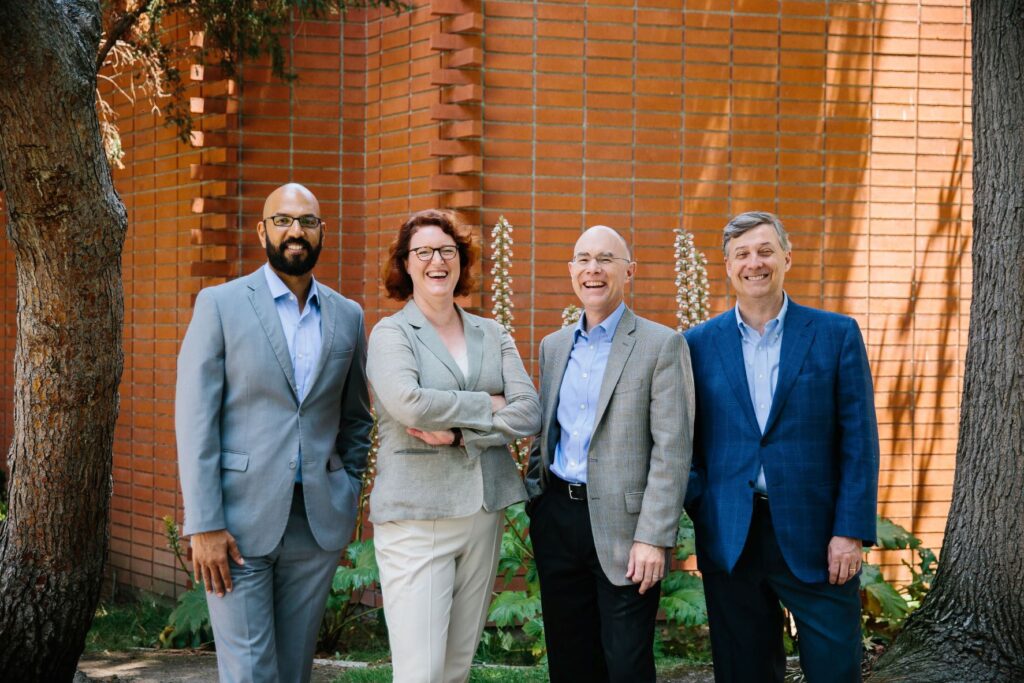 Led by a faculty of currently active orchestra executives and leadership experts, the seminar addresses both theory and practice, integrating the faculty's extensive practical experience and professional knowledge in the course curriculum. Additional core activities include faculty mentoring, visits with prominent artists and musicians, concert attendance, and excursions to Carnegie Hall and David Geffen Hall.
Who Should Apply?
Early and mid-career professionals, musicians, career changers, and students are eligible to apply, as well as experienced administrators who wish to expand and deepen their knowledge base in all aspects of an orchestral organization. The League especially invites applicants from backgrounds that have been historically underrepresented in the orchestral field.
In a highly competitive application process, up to 36 participants will be selected based on demonstrated experience, potential, commitment to serving American orchestras, and motivation and goals for participating in this professional development seminar. Program applicants will receive a one-year professional membership to the League of American Orchestras.
All applicants, whether accepted to Essentials or not, will receive the super early bird discounted registration rate to the League's National Conference in Pittsburgh, June 14-16, 2023.
Applications for 2023 have closed.
Application Guidelines
Find details about application materials and requirements in the 2023 Application Guidelines.
Cost
Application fee: $60 *
Program tuition: $3,850
Tuition covers 10 days of instruction and housing for up to 11 nights on The Juilliard School campus, and concert tickets. Residency on site is required. Each participant will be responsible for covering their own costs of travel and most meals. Participants are expected to commit to all 10 days of the seminar and attend all sessions and associated events. Partial attendance is not permitted: participants will receive a non-credit Juilliard Extension certificate upon completion.
Accommodation is provided in single-occupancy bedrooms with shared private bathrooms and lounge space in the Meredith Willson Residence Hall on The Juilliard School campus. Check-in is on Tuesday, July 25 or Wednesday, July 26; check-out on Friday, July 4 or Saturday, August 5.
A limited number of need-based tuition awards are available for U.S. citizens and Permanent Residents only. Those wishing to apply for financial aid may do so in the application.
* Please note that the application fee is nonrefundable. All applicants, whether accepted to Essentials or not, will receive the super early bird discounted registration rate to the League's National Conference in Pittsburgh, June 14-16, 2022.
Scholarship Opportunities
The cost of tuition and travel expense can be prohibitive for many aspiring orchestra leaders, and our goal is to remove this barrier as we work to recruit a higher number of talented candidates from all backgrounds, regardless of ability to pay. As part of the League's commitment to diversifying executive leadership in American orchestras, we are pleased to announce two new scholarship opportunities for Essentials of Orchestra Management participants.
The Trish and Rick Bryan Scholarships for Orchestral Leadership will provide full scholarships for participants in the Essentials of Orchestra Management program for whom the cost of attending is a barrier to access. The Trish and Rich Bryan Scholarship for Orchestral Leadership will provide up to 10 Essentials participants annually with scholarships.
The 25th Century Foundation has established a fund to support scholarships for BIPOC (Black, Indigenous, and people of color) participants from the Philadelphia metropolitan region including Greater Philadelphia, Delaware, and Southern New Jersey. The grant from the 25th Century Foundation will provide select BIPOC participants full scholarships including tuition and travel expenses.
Applicants can request consideration for financial aid as part of the application process.
2023 Faculty
This year's seminar is taught and directed by a faculty comprised of master leaders of the orchestra field and beyond, including:
2023 Core Faculty
Scott Faulkner (Seminar Director), Principal Bass, Reno Philharmonic & Reno Chamber Orchestra; Former Executive Director, Reno Chamber Orchestra
Jennifer Barlament, Executive Director, Atlanta Symphony
Alex Laing, Principal Clarinet, The Phoenix Symphony
2023 League Leadership
Simon Woods, President and CEO
Caen Thomason-Redus, VP, Inclusion and Learning
David Styers, Director, Learning and Leadership Programs
2023 Juilliard Leadership
John-Morgan Bush, Dean of Juilliard Extension, The Juilliard School
2023 Guest Faculty
Lisa Brown Alexander, President and CEO, Nonprofit HR
Marlah Bonner-McDuffie, VP of Development, League of American Orchestras
Michelle Miller Burns, President and CEO, Minnesota Orchestras
Rosina Cannizzaro, Executive Director, Vermont Youth Orchestra Association
Patrick Castillo, VP Artistic Planning, NY Phil
Gary Ginstling, Executive Director, New York Philharmonic
Doug Hagerman, Board Chair, League of American Orchestras
Sarah Johnson, Chief Education Officer, Carnegie Hall
Eun Lee, Founder and Executive Director, The Dream Unfinished: An Activist Orchestra
Anwar Nasir, Executive Director, Louisiana Philharmonic
Kim Noltemy, CEO, Dallas Symphony Orchestra
Heather Noonan, VP, Advocacy, League of American Orchestras
Gary Padmore, VP, Education and Community Engagement, New York Philharmonic
Doris Parent, VP of Inclusion, Diversity, Equity, and Access Strategies (IDEAS) and Strategic Partnerships
Faith Raiguel, Former CFO, LA Opera; Board Member: Idyllwild Arts, Silk Road, Street Symphony
Bill Thomas, Senior VP and COO, New York Philharmonic
Michelle Zwi, Operations and Touring Manager, Philadelphia Orchestra • Executive Director, Penn Med Symphony
Additional faculty to be announced. Faculty subject to change.
For additional information, please contact David Styers at dstyers@americanorchestras.org.
---
Essentials of Orchestra Management is made possible by grants from Trish & Rick Bryan, 25th Century Foundation, the National Endowment for the Arts, the New York City Department of Cultural Affairs in partnership with the City Council, and New York State Council on the Arts with the support of the Office of the Governor and the New York State Legislature.
---
Banner: Essentials 2022 at Juilliard. Photo Credit: Rosalie O'Connor Photography
Become a member
Thank you for your interest in the League of American Orchestras! We are dedicated to advancing the orchestral experience for all.
Join Now