Understanding Audiences, Building Connections: How the Seattle Symphony Uses Market Research
Downtown Seattle is changing rapidly, with new residents, new buildings, and new affluence. To connect with the newcomers, the Seattle Symphony launched a wide-ranging audience-research program, with support from The Wallace Foundation's Building Audiences for Sustainability Initiative. An in-depth article in the new issue of Symphony magazine and a documentary video reveal how the Seattle Symphony experimented with innovative concert formats, focus groups, and audience surveys to yield fresh insights and rising ticket sales.
Check out the Symphony article, our new webinar, and the video via the links below. Then, use the Discussion Guide from the League to spark your thinking about market research and adaptation—and to spur group conversations about what might work at your own orchestra.
The Seattle Symphony, Market Research, and NUCCs. NUCCs?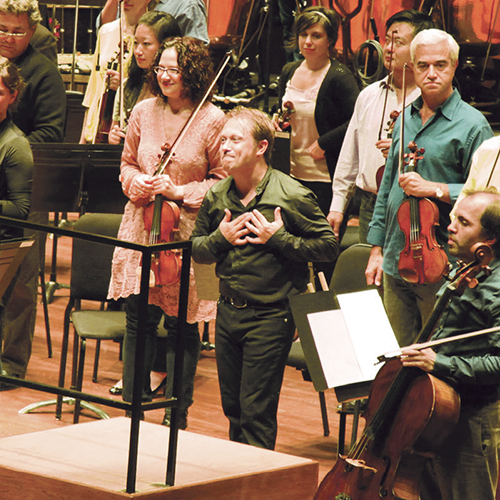 The population of downtown Seattle is changing at twice the rate of the city's overall population, and the Seattle Symphony was eager to understand these previously untapped audiences. To pinpoint the "new urban cultural consumers"—NUCCs—moving into a newly energized, burgeoning downtown, the Seattle Symphony launched an ambitious market-research program. How did they do it?
Connecting with New Audiences: A Wallace-Supported Webinar
Featuring Seattle Symphony Orchestra's Charlie Wade, senior vice president for marketing and business operations, this on-demand webinar consolidates learning that took place at the League's 2018 National Conference. Learn how the Seattle Symphony conducted focus groups, discovered the preferences of new and seasoned symphony visitors, and experimented with programming—all while maintaining core artistic principles. No matter the size of your orchestra, the discussion points highlighted here are a great starting point for conversations with your orchestra's team around marketing initiatives, market research, and audience building.
Can the City's Boom Mean New Audiences for the Seattle Symphony?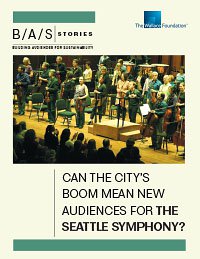 In line with the community's spirit of innovation, Seattle Symphony is using audience research to help target and woo recent transplants.
Discussion Guide: Can the City's Boom Mean New Audiences for The Seattle Symphony?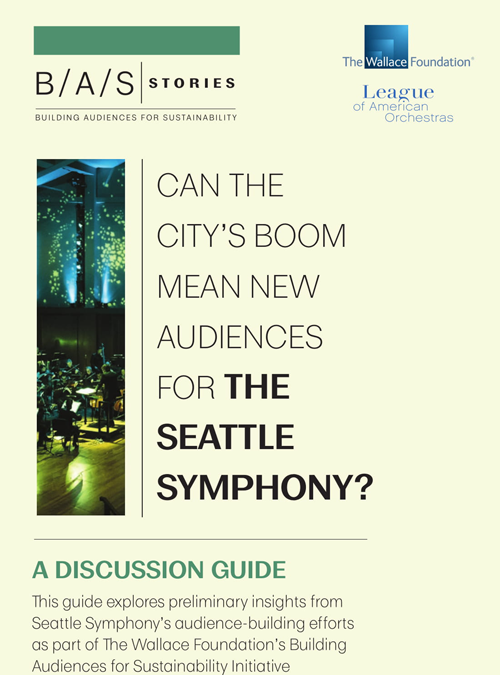 This guide, created by the League of American Orchestras, explores preliminary insights from the Seattle Symphony's audience-research efforts as part of The Wallace Foundation's Building Audiences for Sustainability Initiative. Use it to better understand lessons from the Seattle Symphony's research project—and how to adapt and apply them to your own orchestra, no matter its budget size.
Become a member
Thank you for your interest in the League of American Orchestras! We are dedicated to advancing the orchestral experience for all.
Join Now