WolfBrown COVID-19 Audience Outlook Monitor: Resources for League Members
In This Section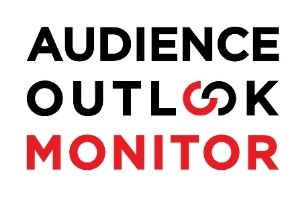 WolfBrown's Audience Outlook Monitor COVID-19 study has been extended until June 2022 in light of the new omicron variant. Read Key Takeaways from the survey, updated on February 28, 2022.
About the Study
Since February 2021, the Audience Outlook Monitor COVID-19 Study (AOM) has been tracking audience readiness to return to arts and culture venues. In partnership with the League, this study by leading research consultancy WolfBrown shines a light on orchestra audiences during this crucial time via regular surveys administered by a cohort of fifteen member orchestras.
WolfBrown's latest findings are available on the Audience Outlook Monitor website, including Alan Brown's latest briefing from February 28, 2022, entitled "Post-Peak Omicron."
On November 15, 2021, Alan Brown of WolfBrown presented a set of findings from the study, with a particular focus on its orchestra cohort, summarizing the impact of the Delta variant and the outlook for the coming six to twelve months. A webinar delved into the experience of early returners.
The participating orchestras have made their data available to all League members in aggregated form. Members may directly access the latest survey results through a password protected dashboard. For login instructions, see the Dashboard Access page.
WolfBrown has extended their COVID-19 study into 2022. A future Audience Outlook Monitor study will be focused on assessing audience attitudes about inclusion, diversity, equity and access. More information will be available in early 2022.
The 15 orchestras constituting the national orchestra cohort are:
The Cleveland Orchestra
Detroit Symphony Orchestra
Los Angeles Philharmonic
Madison Symphony Orchestra
Nashville Symphony
New World Symphony
New York Philharmonic
North Carolina Symphony
Omaha Symphony
Oregon Symphony
Pacific Symphony
Philadelphia Orchestra
San Diego Symphony
San Francisco Symphony
Tucson Symphony Orchestra
We are grateful to these orchestras for making the cohort possible, and especially to the thousands of patrons who take time out of their busy schedules to complete the survey. Without them, none of this would be possible.
Findings & Insights: Video Recordings
Below are a selection of video recordings of executive briefings and deep dives. More videos are available on WolfBrown's website.
Conference 2022: Beyond COVID-19: Immersed in the Future (June 2, 2022)
Alan's presentation at our National Conference, exploring research on emerging programming practices in the arts and entertainment sector, including live and digital programs, immersive and augmented formats, and virtual experiences.
---
Executive Briefing with Alan Brown (February 28)
Alan's 30-minute briefing: "Post-Peak Omicron."
---
Executive Briefing with Alan Brown (February 7)
Alan's 30-minute briefing: "The Omicron Factor."
---
Executive Briefing with Alan Brown (November 15)
Alan's 30-minute briefing covering the latest findings.
---
Deep Dive: Tracking the Experience of Early Returners (October 18)
Highlighting work by arts groups to assess the audience experience through post-event surveying, and how those groups are reflecting the results back to audience members to build confidence.
---
Deep Dive: Towards "Normalization" of COVID-19 as an Acceptable Risk (August 2)
This session is offered specifically to inform sector discussions about proof of vaccine requirements, masks and other protocols, surcharges for venue safety, and finding language to signal that COVID-19 is both an ongoing and acceptable risk.
---
Deep Dive: The Future of Digital Programming (June 28)
Taking stock of the cumulative findings from the Audience Outlook Monitor study as regards demand for digital programming, including recent qualitative research investigating how arts patrons have navigated the landscape of digital programming over the past year.
---
Quarterly Briefing by Alan Brown (May 4)
Alan Brown provides an overview of key findings from the national orchestra cohort's first three months of survey deployments (Feb.-April 2021).
---
Deep Dive Webinar: Strategic Communications around Reopening and Venue Safety (May 3)
This session delves into communications strategies for re-opening.
---
Deep Dive Webinar: Focus on Racial/Ethnic Disparities in Audience Attitudes about Covid-19 (April 5)
This session foregrounds research findings through the lens of race/ethnicity.
Research Notes
To obtain a shareable PDF document with summary statistics on key findings, please read our Research Notes on the orchestra cohort, updated monthly.
Dashboard Access
As a League Member, we are able to provide access to the public dashboard with aggregated data being collected for this study.
Questions?
Please contact knowledge@americanorchestras.org.
Become a member
Thank you for your interest in the League of American Orchestras! We are dedicated to advancing the orchestral experience for all.
Join Now