League Reports on Equity, Diversity, and Inclusion in Orchestras
In This Section
As orchestras across the U.S. demonstrate a new will and energy to ensure that the field is inclusive and representative of the communities they serve, the League of American Orchestras is pleased to offer research and programs aimed to aid orchestras in their EDI efforts.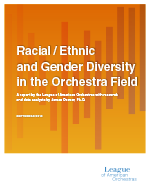 Commissioned by the League with research and data analysis by Dr. James Doeser, this study reports on gender and ethnic/racial diversity in orchestras among musicians, conductors, staff, executives, and board members.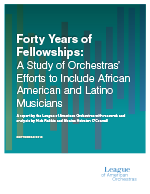 Commissioned by the League with research and analysis by Nick Rabkin and Monica Hairston O'Connell, this study is an in-depth examination of orchestras' past efforts to diversify their musician ranks with fellowships for African American and Latino musicians. The report presents program and impact data about diversity fellowships from 1976 to the present day, and explores the perspectives of fellowship program alumni.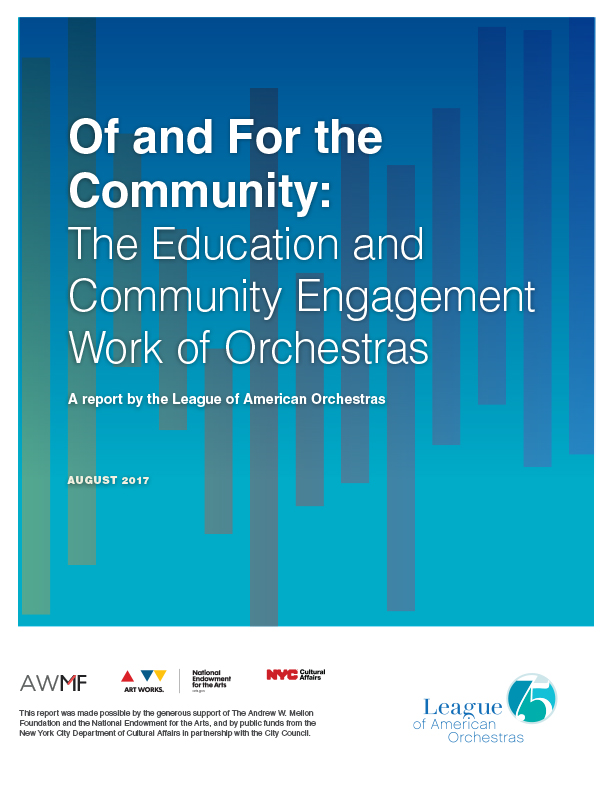 The League of American Orchestras' first detailed report on the education and community engagement (EdCE) work of orchestras during the period of 2009 to 2014.
Published by the League of American Orchestras in 1993, Americanizing the American Orchestra is an initiative for change that challenges the orchestra field to take a collective look beyond their financial condition, to affirm the music and its history of accomplishment, and to build on this history and the orchestral art form to secure the future.
Become a member
Thank you for your interest in the League of American Orchestras! We are dedicated to advancing the orchestral experience for all.
Join Now