How New Media Got New Audiences at Seattle Opera, With Wallace Support
Can technology enhance the classical music experience for today's connected audiences? Seattle Opera, which produces five operas each year for an audience of more than 100,000, began using digital and social media to engage audiences several years back, with a boost from a $750,000 Wallace Foundation Excellence Award, which provided funds for four years of experimentation between 2009 and 2012. A post on The Wallace Foundation blog by marketing expert Bob Harlow explores how the Seattle Opera's audience-development efforts are faring after Wallace funding ended. Among the discoveries: audience engagement via digital content was more successful than livestreams and simulcasts; videos of directors, artists, and designers are very popular; Facebook and Instagram attract more viewers than Twitter; and podcasts draw growing numbers of listeners. The company is now creating more digital content and using it to accomplish objectives that include sales and community-building. The opera also uses web analytics to monitor the popularity of its digital content, ticket sales, and donations.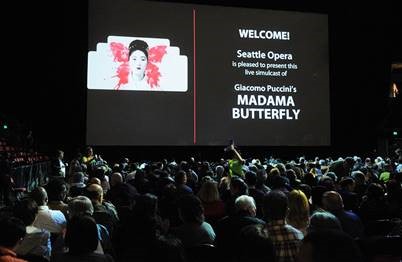 Become a member
Thank you for your interest in the League of American Orchestras! We are dedicated to advancing the orchestral experience for all.
Join Now