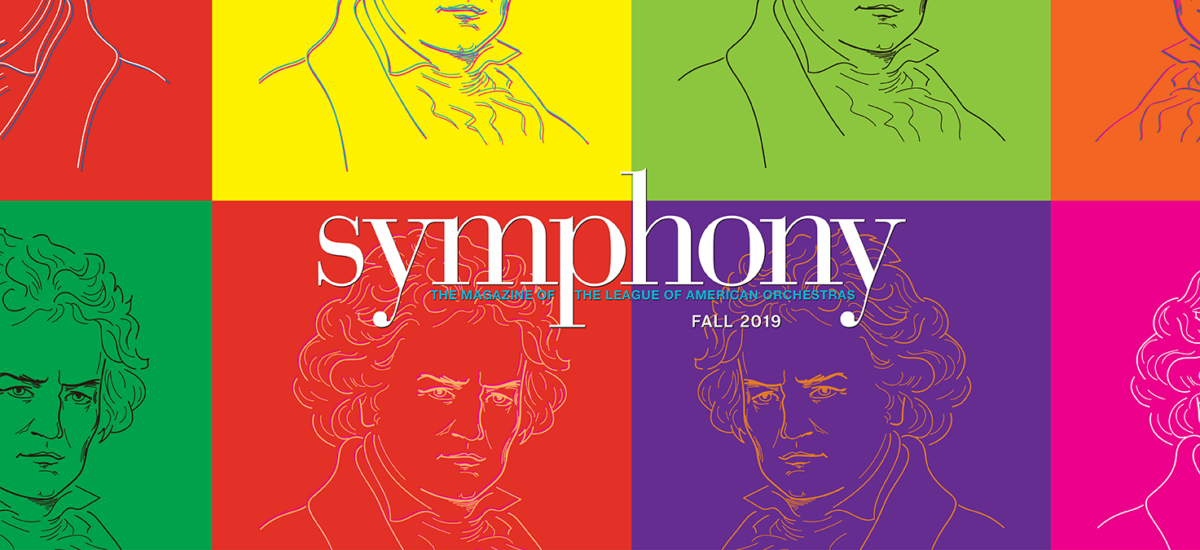 Symphony: Fall 2019
In This Section
Check out this issue of Symphony, the League of American Orchestras' award-winning magazine, online and in print—with all the great articles, news, interviews, and photos you've come to expect.
Read, print, or download shareable PDFs of each article in this issue, with links to websites in the articles as well as to advertisers.
Individual Articles, Features, and More
Our Advertisers
The following advertisers appear in this issue of Symphony:
BMI (Broadcast Music, Inc.)
Comedy Concertos
Cirque de la Symphonie
Dave Bennett
IMG Artists
Greenberg Artists
Kanzen Arts
League of American Orchestras
Marilyn Rosen Presents
New Orleans Own Dukes of Dixieland
Onstage Publications
Paul Dooley, Composer
Philharmonia Baroque Orchestra & Chorale
Propulsive Music / Peter Boyer
Roosevelt University
The Roots Agency
Stamford Symphony
TCG Entertainment
TRIO: A Novel Biography of the Schumanns and the Brahms
University of Colorado Boulder College of Music
Word Pros, Inc
Yamaha Corporation of America
Become a member
Thank you for your interest in the League of American Orchestras! We are dedicated to advancing the orchestral experience for all.
Join Now