Orchestrating a Better Future with New Audition and Tenure Guidelines from NAAS

---
Originally recorded April 8, 2021
The processes for people of color to gain permanent employment in American orchestras are not equitable. Exclusion, harassment, and the lack of access to education, mentorship, and networking opportunities have all impeded their participation in the orchestral field. These discriminatory practices have barricaded the door to Black and Brown colleagues for the past century.
We can and must change that.
Join an important discussion about the new audition and tenure guidelines from the National Alliance for Audition Support (NAAS), a collaboration of the League of American Orchestras with The Sphinx Organization and the New World Symphony. With the understanding that there is no "one-size-fits-all" archetype for audition procedures, this webinar will explore the evolving understanding of the audition process and how it can be more equitable, recognizing that any ideas fall within the purview of existing collective bargaining agreements and are therefore subject to mandatory bargaining. This webinar covered best practices, how and why they were developed, and the key role of music directors in leading this work.
Speakers: Andre Dowell, Chief of Artist Engagement, The Sphinx Organization; Afa S Dworkin, President and Artistic Director, The Sphinx Organization; John Kieser, Executive Producer of Media, New World Symphony; Michael Morgan, Music Director, Oakland Symphony; Tito Munoz, Music Director, The Phoenix Symphony; Bill Neri, Project Manager, NAAS; Meredith Snow, ICSOM Chairperson, Violist, Los Angeles Philharmonic
Who Should Watch?
Musicians, conductors, executive directors, general managers, operations staff, trustees, personnel, and anyone who wants to learn more about opportunities in the audition process to increase diversity in American orchestras.
About the Speakers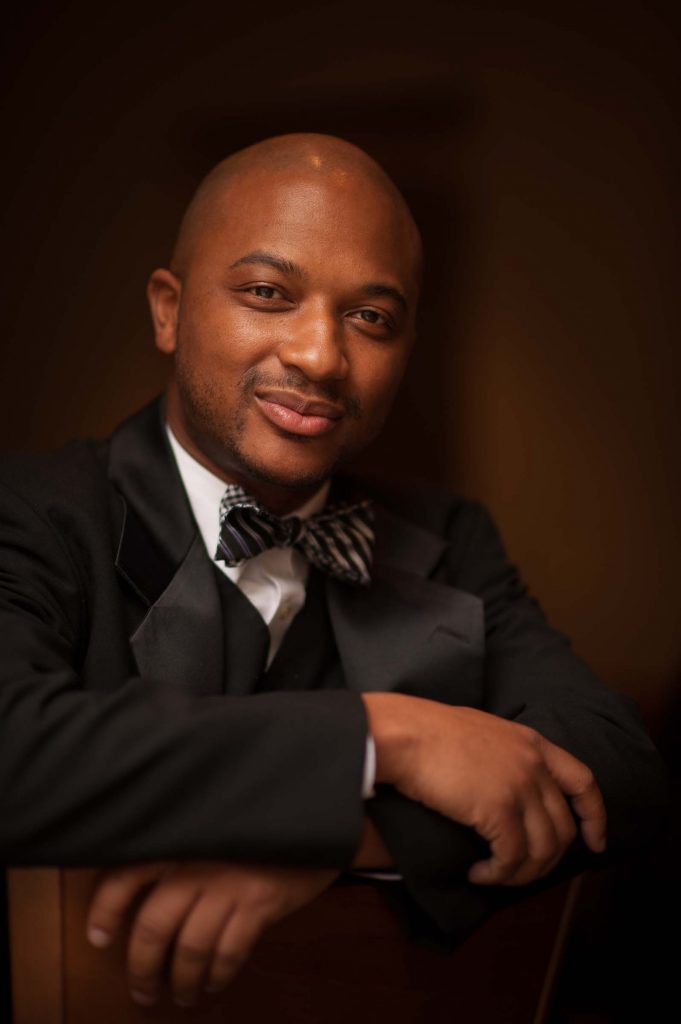 Andre Dowell
Chief of Artist Engagement, The Sphinx Organization
Andre Dowell is a strategic arts administrator and thought leader who helps drive national programming and conversations around diversity in classical music. He currently serves as Chief of Artist Engagement for The Sphinx Organization, the nation's leading arts organization dedicated to transforming lives through the power of diversity in the arts. In this role, he oversees all programmatic initiatives through which Sphinx expands access to classical music education, supports emerging talent, and curates performance opportunities around the country. Under Andre's leadership, his team's national partner network has grown to 40+ orchestras, enabling Sphinx to continue expanding its programming to new audiences nationwide.
Beyond his role at Sphinx, Andre is committed to building a thriving national arts community through a growing roster of speaking engagements and external leadership roles. He currently serves as a board member for the Classical Connections Committee within the Association for Performing Arts Professionals, Third Coast Percussion, and River Raisin Ragtime Revue and as an Artistic Advisor for Intersection Music.
A native of Trenton, Tennessee, Andre began his music career with piano lessons at the urging of his mother. Driven by a passion for music that crystallized in the Southern Black Baptist Church and school ensembles, he would complete Bachelor and Master of Music degrees in Percussion Performance at the University of Michigan.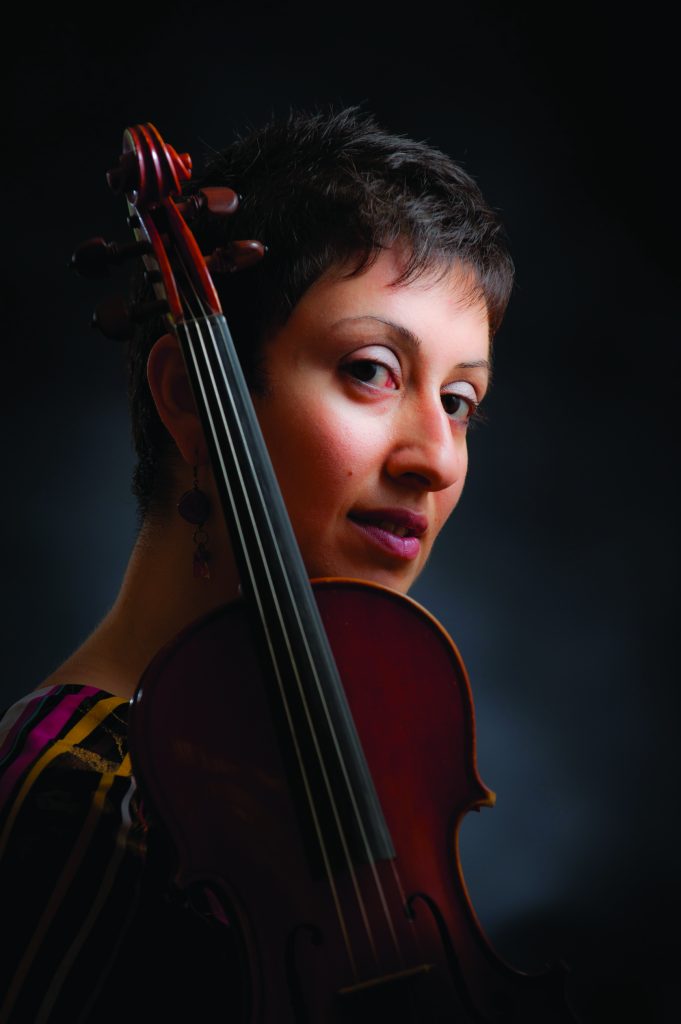 Afa S. Dworkin
President and Artistic Director, The Sphinx Organization
Afa Sadykhly Dworkin is a musical thought leader and cross-sector strategist driving national programming that promotes diversity in classical music. She was named one of Musical America's Top 30 Influencers in the nation, received the Kennedy Center's Human Spirit Award, and was recognized by Crain's Detroit Business as a 40 Under 40 leader. Afa serves as President and Artistic Director of The Sphinx Organization, the nation's leading organization transforming lives through the power of diversity in the arts. In this role, she oversees the fundraising, strategic, and artistic initiatives through which Sphinx expands access to classical music education and supports a national roster of distinguished musicians of color. Sphinx annually reaches 10,000 people through its programming and more than two million through live and broadcast audiences.
Afa has been responsible for designing and developing Sphinx's programming since its inception and expanding the organization's international partner network to 100+ foundations and leading enterprises, resulting in theorganization's most successful fundraising campaign in its 25-year history.The strength of Afa's leadership across sectors and national divides is informed by her musical training, 25+ years of experience in the field, and her international corporate experience as a trilingual interpreter and Executive Assistant to the President of ARCO, The International Oil and Gas Company in Baku, Azerbaijan.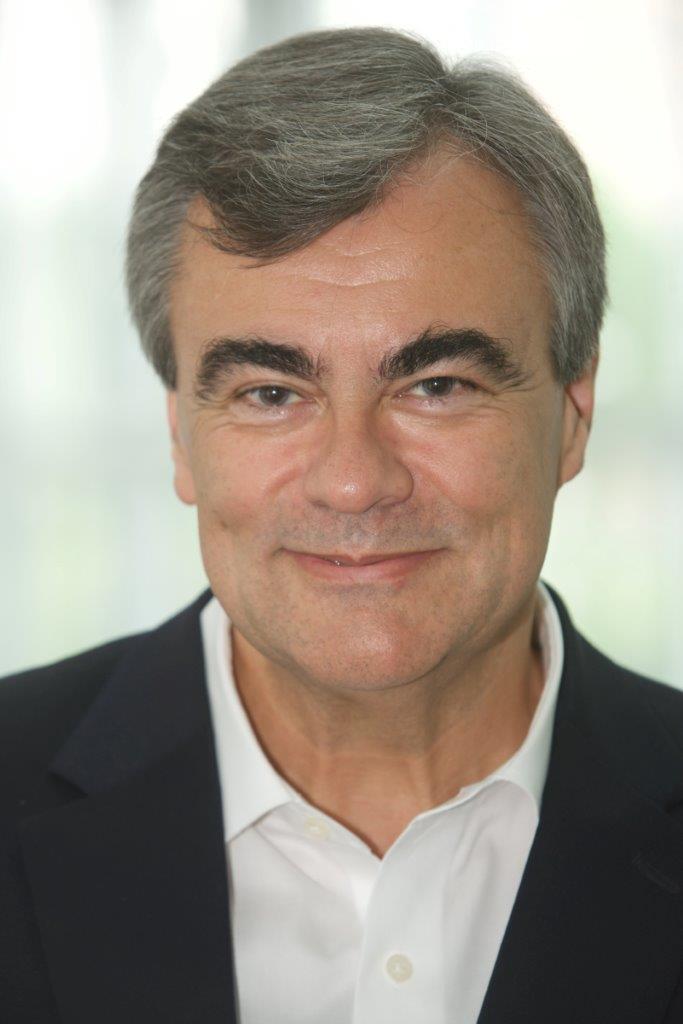 John Kieser
Executive Producer of Media, New World Symphony
Canadian-born John Kieser is Executive Producer of Media for the New World Symphony and the Director of Partnerships for IDAGIO GmbH. Previously, John served as EVP and Provost for New World since 2015, overseeing musician advancement, marketing, community and audience engagement, and digital media. Prior, John was General Manager of the San Francisco Symphony. While there, he created SFS Media, produced the diverse-media project "Keeping Score" and Grammy award winning recordings and won Emmy Awards for The San Francisco Symphony at 100 and Sweeney Todd.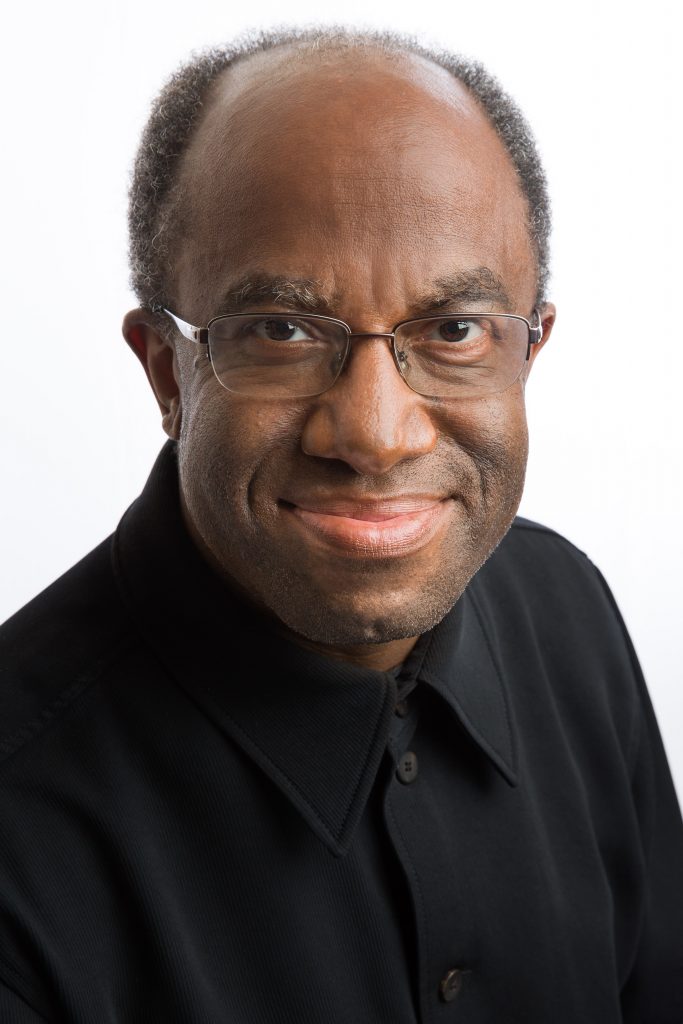 Michael Morgan
Music Director, Oakland Symphony
Michael Morgan was born in Washington, DC, where he attended public schools and began conducting at the age of 12. In 1986, Sir Georg Solti chose him to become the Assistant Conductor of the Chicago Symphony Orchestra, a position he held for seven years under both Solti and Daniel Barenboim. In 1986, he was invited by Leonard Bernstein to make his debut with the New York Philharmonic. As guest conductor, Michael has appeared with most of America's major orchestras, as well as the New York City Opera, St. Louis Opera Theater, and Washington National Opera.
In addition to his duties with the Oakland Symphony since 1991, Michael serves as Artistic Director of Oakland Symphony Youth Orchestra, Music Director at Bear Valley Music Festival, and Music Director of Gateways Music Festival. He is Music Director Emeritus of the Sacramento Philharmonic and Opera, and is on the boards of Oaktown Jazz Workshops, the Purple Silk Music Education Foundation, and the Mathematical Sciences Research Institute. He has led a national youth orchestra of students from El Sistema programs organized by the Los Angeles Philharmonic, sharing the concert with Gustavo Dudamel. He makes many appearances in the nation's schools each year.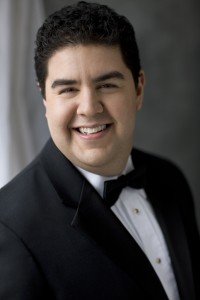 Tito Munoz
Music Director, The Phoenix Symphony
Praised for his versatility, technical clarity, and keen musical insight, Tito Muñoz is internationally recognized as one of the most gifted conductors on the podium today. Now in his seventh season as Music Director of The Phoenix Symphony, Tito previously served as Music Director of the Opéra National de Lorraine and the Orchestre Symphonique et Lyrique de Nancy in France. Other prior appointments include Assistant Conductor positions with the Cleveland Orchestra, Cincinnati Symphony Orchestra, Cincinnati Chamber Orchestra, and the Aspen Music Festival.
Born in Queens, New York, Tito began his musical training as a violinist in New York City public schools. He attended the LaGuardia High School of the Performing Arts, the Juilliard School's Music Advancement Program, and the Manhattan School of Music Pre-College Division. He furthered his training at Queens College (CUNY) as a violin student of Daniel Phillips. Tito received conducting training at the American Academy of Conducting at Aspen where he studied with David Zinman and Murry Sidlin. He is the winner of the Aspen Music Festival's 2005 Robert J. Harth Conductor Prize and the 2006 Aspen Conducting Prize, returning to Aspen as the festival's Assistant Conductor in the summer of 2007, and later as a guest conductor.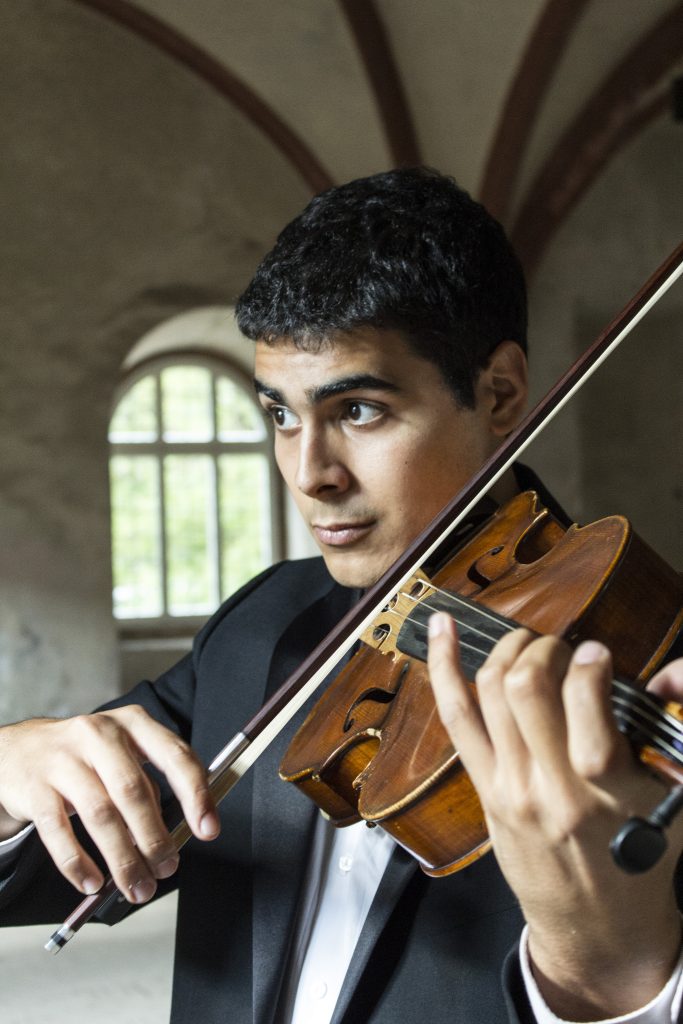 Bill Neri
Project Manager, National Alliance for Audition Support
Based in Washington, DC, Bill Neri is driven to create and perform through the intersection of art, community, and diversity. In addition to his years as an administrator, he has performed as a violist on stages across the United States, Europe, and Asia.
Bill is committed to increasing diversity in the American arts world and believes that cultural institutions should be reflective of the communities they serve. Bill collaborates with The Sphinx Organization where he serves as Project Manager for The National Alliance for Audition Support. He has also toured nationally as a member of the Sphinx Virtuosi.
Bill currently holds the Assistant Principal Viola position with The York Symphony Orchestra and is a section Violist with The Fairfax Symphony. Additional orchestral engagements have found Bill playing with Central City Opera in Colorado, The National Symphony Orchestra, The Baltimore Symphony Orchestra, PostClassical Ensemble, The Malaysia Philharmonic, and others.
In 2015, he performed with Southbank Sinfonia. While in London, Bill worked as a community outreach leader, teacher, and performer. He also worked side-by-side with the BBC Concert Orchestra, Academy of St. Martin in the Fields, and members of The Orchestra of The Royal Opera House.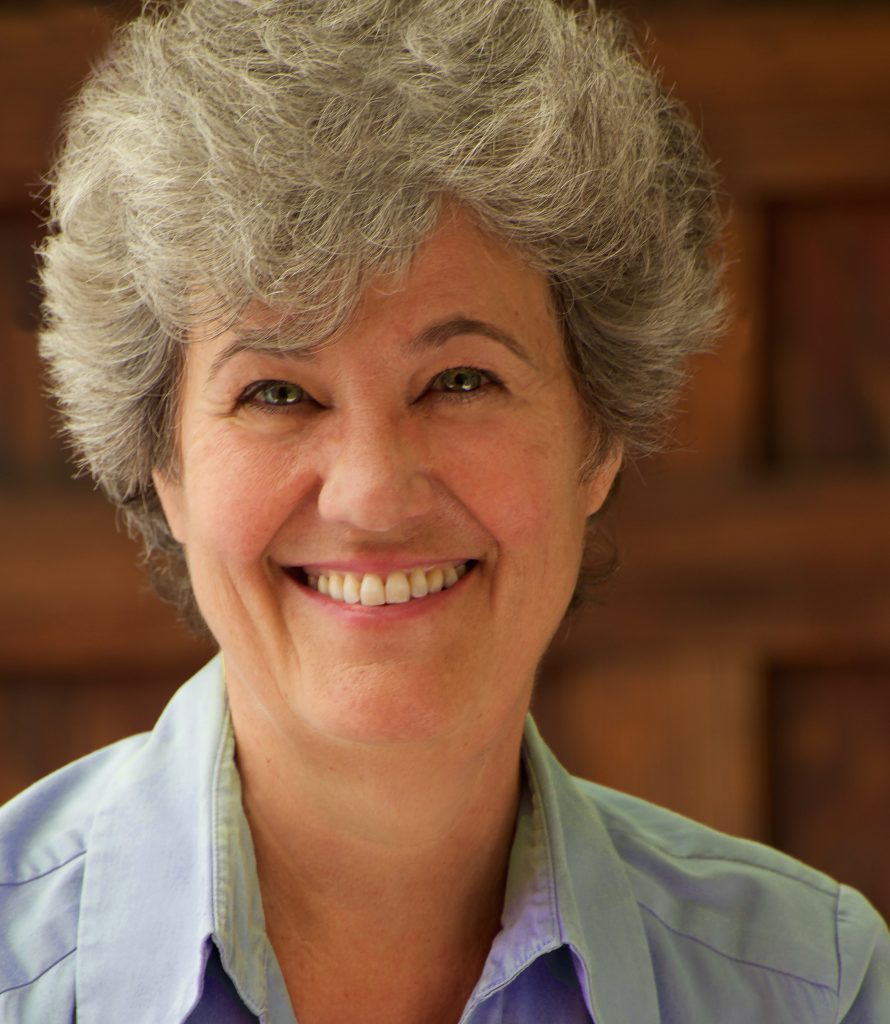 Meredith Snow
ICSOM Chairperson, Violist, Los Angeles Philharmonic
Violist Meredith Snow, a native of Long Island, New York, received her bachelor's and master's degrees from the Juilliard School of Music, where she was a student of Paul Doktor and Samuel Rhodes. A former member of the Colorado String Quartet, she has also participated in the Tanglewood, Aspen, and Marlboro Music Festivals. Meredith played three seasons with the San Francisco Opera Orchestra before joining the Los Angeles Philharmonic in 1986, often appearing with the Philharmonic Chamber Music Society and the Green Umbrella Series. She currently serves as Chairperson of the International Conference of Symphony and Opera Musicians (ICSOM), a players conference within the American Federation of Musicians (AFM).
---
This webinar is made possible by a generous grant from the Mellon Foundation.
Additional support is provided by American Express, the Baisley Powell Elebash Fund, Ford Motor Company Fund, the Howard Gilman Foundation, and the National Endowment for the Arts, as well as, in part, by public funds from the New York City Department of Cultural Affairs in partnership with the City Council.
Related
Learn

|

Equity, Diversity & Inclusion
Become a member
Thank you for your interest in the League of American Orchestras! We are dedicated to advancing the orchestral experience for all.
Join Now