Orchestra Boardroom: August 2018
Trends: Who's Innovating at Orchestras?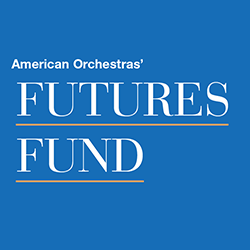 Board leaders often ask the League about trends in orchestras—who is leading the pack with new and different ideas? Symphony magazine and the Hub are great places to keep up with that. Other great resources are the descriptions of projects that have been awarded grants as part of the American Orchestras' Futures Fund.  
This new League program, supported by a generous grant from the Ann & Gordon Getty Foundation, recognizes an array of examples of organizational innovation and experimentation. Read a short overview of the $4.5 million American Orchestras' Futures Fund here, and look for the "cheat sheets" on the exciting work orchestras are undertaking: here (for bigger orchestras) (PDF) and here (for smaller and youth orchestras) (PDF). 
---
Governance: Guides and Videos Just for Orchestras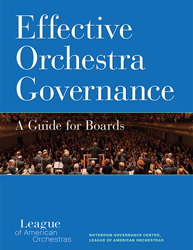 There's a lot of good information about board governance out there, and much of it can be applied to orchestras. But there are some issues that only orchestras face. That's why the League includes in its Noteboom Governance Center resources custom-made for orchestras. Here are a few:
Effective Orchestra Governance: A Guide for Boards is a book from the League of American Orchestras, filled with smart, succinct advice and free for members to download. As Jesse Rosen, the League's President and CEO writes in the preface, "We are fortunate to bring forward the expert voices of Ellen Hirzy, Lowell Noteboom, and David Nygren, that combine to convey governance guidance that is both grounded in the most recent research and practice, and field-tested against the reality of orchestras in the 21st century." Register to download your copy through this link. (Contact Member Relations at member@americanorchestras.org if you need help with the passwords.)
And below you'll find two videos that offer speed learning on two concepts critical to the board leadership of orchestras:
---
Advocacy: Playing Your Part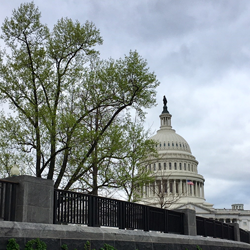 If you care about the future of your orchestra and the community it serves, being an effective public policy advocate is essential. Through Playing Your Part: An Orchestra's Guide to Public Policy Advocacy, the League offers straightforward, easy-to-read advice on how to get engaged in the policy process and build successful relationships with policymakers. Our goal is to support and empower you to play your part in influencing public policy. Acting together, we can make a difference. This guide includes:
Facts about advocacy and lobbying
Tips for identifying your policy issues, partners, and strategies
Easy steps for tracking and reporting lobbying activity
A Q&A on the lobbying rules for orchestras
---
Resource: The Board's Role in Preventing Sexual Harassment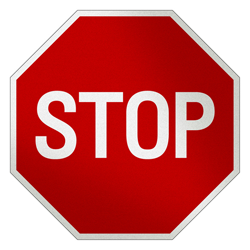 "It's Time for Nonprofit Boards to Have a Conversation about Sexual Misconduct" (PDF) is an article by BoardSource President and CEO Anne Wallestad. It was originally published by Nonprofit Quarterly online on February 22, 2018, and was reprinted in Symphony magazine with permission.
Become a member
Thank you for your interest in the League of American Orchestras! We are dedicated to advancing the orchestral experience for all.
Join Now