Orchestra Boardroom: April 2018
A Note from Douglas Hagerman, Chair of the Board of the League of American Orchestras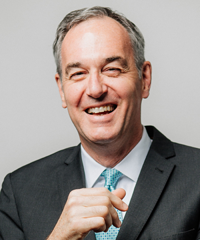 Welcome to Orchestra Boardroom, a new quarterly newsletter for board members of orchestras that belong to the League of American Orchestras. The League offers numerous services and resources to support orchestras; this newsletter is intended to share concisely just a few that may be of special interest to governing board members. If you're seeking something in particular that you don't see here, please call the League's Knowledge Center at 646 822 4010 or email member@americanorchestras.org to ask for help. Thank you for your time and attention, and thank you for all you do to advance the orchestral experience for all.
---
Governance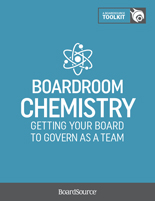 The League's Noteboom Governance Center is an online repository of resources for enhancing the effectiveness of board governance of orchestras. Based on a contract we have with the nonprofit BoardSource (which is recognized nationally for its expertise), we're currently offering League members free access to this toolkit:
Boardroom Chemistry: Getting Your Board to Govern as a Team (Free for members; normally $30.00 – preview PDF)
Every board struggles with group dynamics—the ways in which individual board members interact with each other and function (or don't) as an effective team. Successful boards have figured out how to make the most of the various relationships (chief executive to board, board chair to board, and board member to board member) so that the work of the board assumes greater importance than any individual or relationship. But, it's not easy. That's why BoardSource created Boardroom Chemistry: Getting Your Board to Govern as a Team. This book contains 24 tools designed to help your board function more effectively by focusing on the following:
Board composition (and the role played by board size and diversity)
Board structure (such as term limits and how structure can enhance or inhibit teambuilding)
Cultural and behavioral barriers (and how to understand and overcome them)
Ways to engage detached board members
Decision-making and other meeting practices
Listening skills (and how to develop them) and use them to resolve conflicts
You'll need to register to download this for free. Having problems logging on? No worries; our Member Relations department can help you in a flash. Call 646 822 4010 or email member@americanorchestras.org.
---
Trends/Developments in Orchestras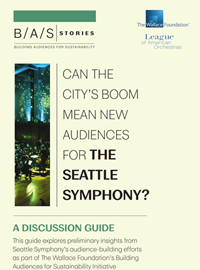 For 15 years, The Wallace Foundation has supported audience-building efforts by arts organizations and commissioned cutting-edge, authoritative research to understand what works, what doesn't, and why. There are many case studies from the Wallace Foundation, with the latest focusing on the Seattle Symphony and its efforts to engage New Urban Cultural Consumers. Find below:
An article on the Seattle Symphony study, including an overview of three new concert formats.
A short video on the study produced by the Wallace Foundation.
A study guide (PDF) from the League you can use to adapt lessons from the research to your orchestra, no matter where it's located of what its budget size.
---
Advocacy / Amplifying Your Orchestra's Voice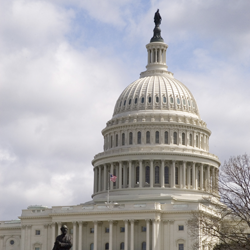 From tax policy to NEA funding, protected species issues to artist visas, the federal policies that affect orchestras are as diverse as the places where music is made and heard. Through its highly-regarded Washington office, the League of American Orchestras keeps up on all of it, and suggests easy ways for you to take action. Check out our advocacy resources here.
---
A Brief for Trustees of Member Orchestras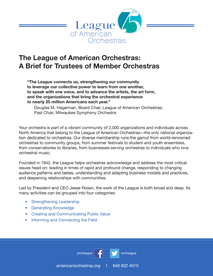 The League offers dozens of resources and services for orchestras. Those of particular interest to board members are featured in this newsletter and in this four-page document, "The League of American Orchestras: A Brief for Trustees of Member Orchestras" (PDF). The programs and services the League offers are categorized into four areas of emphasis:
Strengthening Leadership
Generating Knowledge
Creating and Communicating Public Value
Informing and Connecting the Field
Become a member
Thank you for your interest in the League of American Orchestras! We are dedicated to advancing the orchestral experience for all.
Join Now