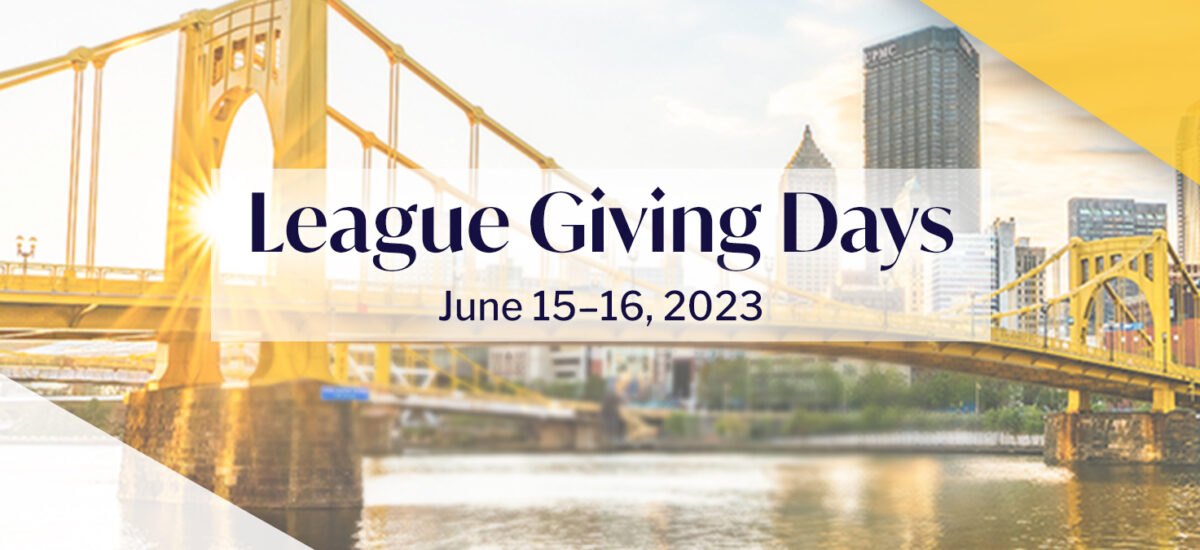 League Giving Days
In This Section
On behalf of everyone at the League of American Orchestras, thank you for supporting the League Giving Days 2023 campaign.
Special thanks to our Giving Days Chair, Trine Sorensen, League Board Member and Vice President of the San Francisco Board, and Co-Chair Alice Gelormino, Pittsburgh Symphony Orchestra Host Committee Member.
We are thrilled to report that we surpassed our $50,000 goal. More than 240 donors from across the country contributed gifts of all sizes and helped raise $65,172 for the League.
We are so moved by your generosity. Your philanthropic support is central to our ability to provide the programs and services that reach orchestras and their dedicated staff, board members, musicians, conductors, composers, and volunteers.
Congratulations to the League Giving Days raffle winners (PDF).
Thank you again for participating in League Giving Days 2023! We look forward to sharing the impact of your support.
For questions regarding your donation or assistance in making a gift, please contact giving@americanorchestras.org or 646 822 4008.
Shape the Future of American Orchestras
Whether you support the League or your local orchestra--or both--your gift is vital to the vibrancy of our artform.
Donate Now