League Forward: Spring 2023
The Newsletter for Supporters of the League of American Orchestras
Dear Friends,
I am very happy to introduce here the latest edition of "League Forward," our newsletter for League donors. We could not be more grateful for your support as the League continues to work hard for orchestras across the country. The good news from the field – which I expect many of you are experiencing in your own communities – is that audiences are back! After a challenging fall season, it is a huge relief for all those who care about orchestral music to see such excitement back in our halls. It is a wonderful reminder that orchestras exist above all to bring joy to communities.
I hope you had time to look at our recent Impact Report. We are proud of the work we achieved last year, and are grateful for the opportunity to share it with you. You may also have seen the recent release of our new Strategic Framework, which has been the result of more than a year of research and planning. As an organization we are emboldened and energized around our new mission statement, "To champion the vitality of music and the orchestral experience, support the orchestra community, and lead change boldly." Your role as a donor in support of this work will be more critical than ever as we dive into the important work ahead.
Please also take a moment to read the interview with Lowell Noteboom. Lowell is a figure of immense importance in the League's recent history, with his love of orchestras and his passion for effective governance.
Meanwhile, the League's National Conference continues to be the most important event in our annual calendar – we look forward to seeing more than 1,000 people in Pittsburgh and we hope you can join us – and if not this year, then maybe in 2024 in Houston!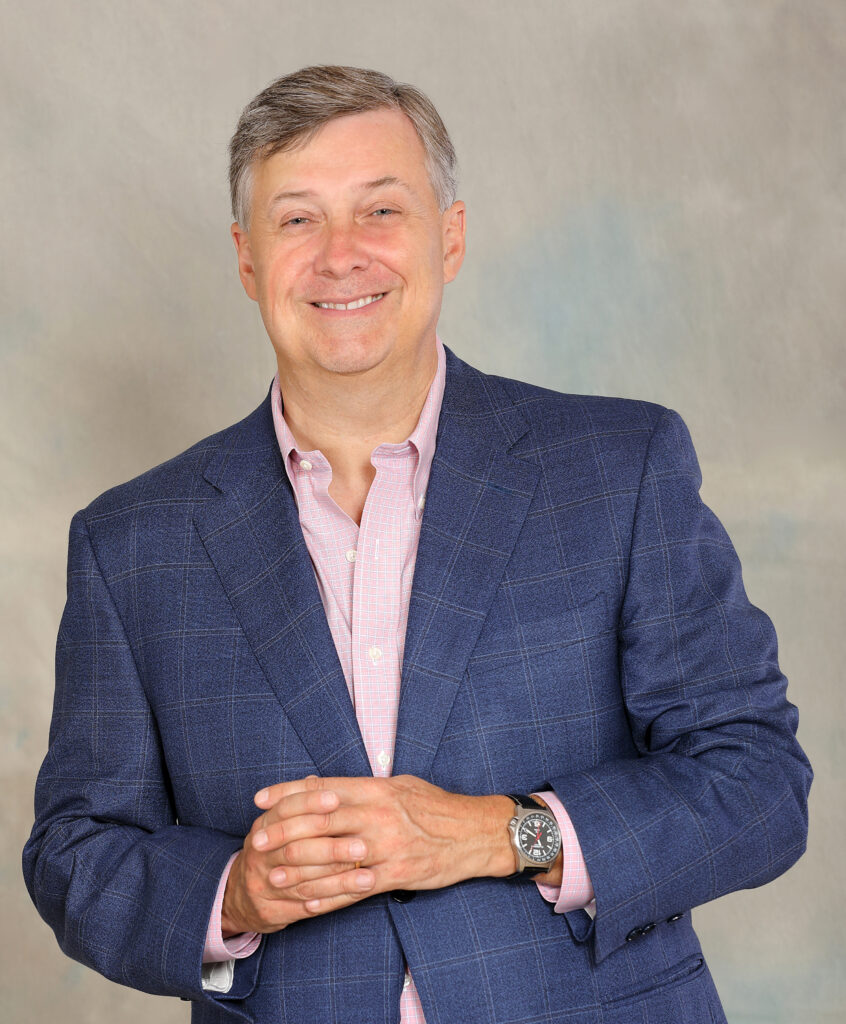 With much gratitude for your support. Please feel free to reach out to me any time at swoods@americanorchestras.org.
Yours,

Simon Woods
President and CEO League of American Orchestras
---
In This Issue
---
Donor Spotlight: Lowell Noteboom
Meet the people who help drive the League's critical work for orchestras and the field.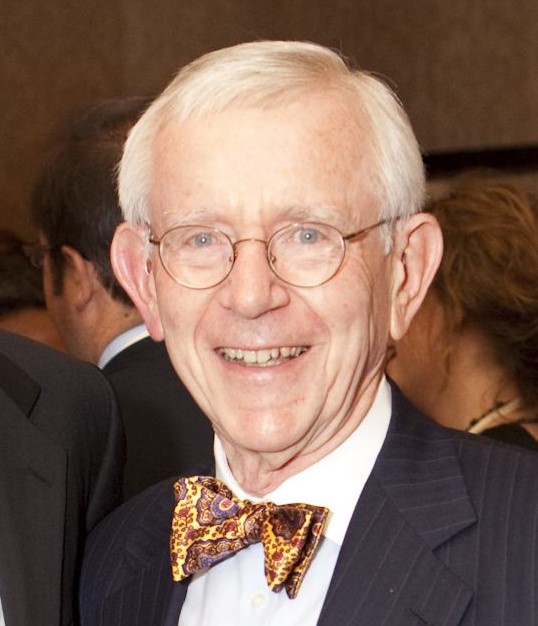 Lowell Noteboom is a Partner at Stinson Leonard Street LLP. He is also a Member and Former Chair of the Board of Directors of The Saint Paul Chamber Orchestra. "For those of us who serve the League as volunteers, the two biggest pieces of payback that we all receive are the rewards and satisfaction of having made a real difference for something that we care deeply about – and the great friends that we've made along the way." Read more from Lowell.
---
League Impact Report: Stories of Success in 2022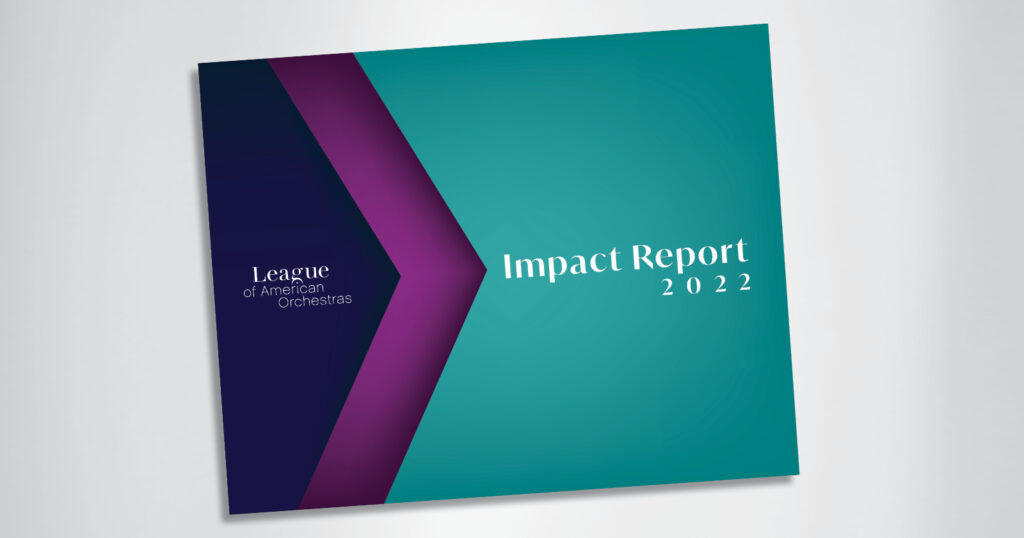 The League is thrilled to announce its new publication, the Impact Report, highlighting the many ways in which the League serves its more than 650 member orchestras and all those who support our artform. The Impact Report illustrates how our programs in advocacy, research, convenings, events, equity diversity and inclusion, and learning and leadership support the strength and sustainability of American orchestras and the field. The League is tremendously grateful to our donors and philanthropic partners who invest in us to make this important work possible. One of the many ways the League strengthens and sustains orchestras is by serving as the leader in advocacy for the field. Last fall, the League joined global conservation negotiations in Panama City, Panama, representing global musicians and partnering with instrument makers to achieve a successful outcome that will protect a rare and endangered wood, while maintain the rights for transportation across borders that is critical for American orchestras. Read about this and other ways the League serves as a catalyst for international cultural engagement.
---
Springtime in Houston! League Board Meeting and Planning for Conference 2024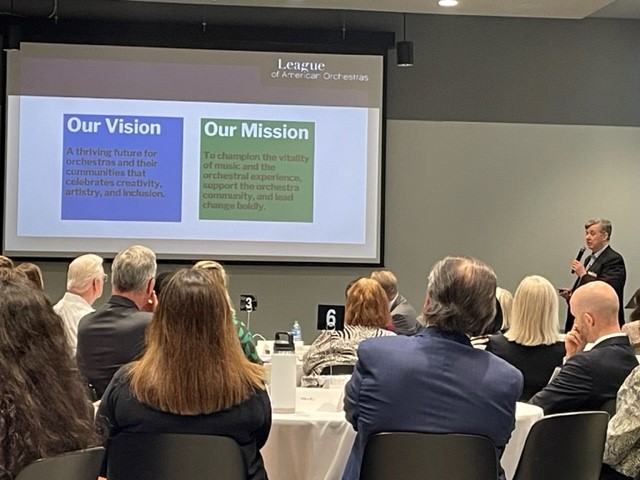 The League's Board of Directors held its Spring meeting in Houston, Texas on April 20-21, 2023, the second in-person meeting post-pandemic. Highlights from the meeting included the Board's final review and approval of the League's new Strategic Framework, and planning for a national campaign to support the League's much-needed existing programs for orchestras and the field. The key focus areas of the new Strategic Framework include: broadening and redefining audience and community relationships, accelerating the pace of change in equity, diversity, and inclusion, youth development and participation, financial and organizational sustainability, and change leadership.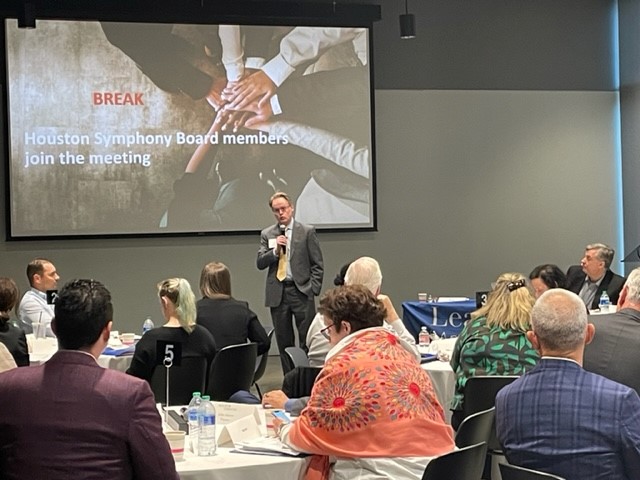 Members of the Houston Symphony Board joined the League for strategic planning sessions sharing insights and exploring the most pressing challenges orchestras will need to navigate in order to thrive.
League Board member and Houston Symphony Trustee Helen Shaffer and her husband, Jim Shaffer, hosted the League's Board, members of the Houston Symphony Board, including Board President John Rydman, and the League's leadership team at her home for a reception and dinner. The evening included a performance by musicians from Kinder High School for the Performing and Visual Arts: Noah Young, Jackson Cadengo, Jasmyn Richardson, Chloe Cooper, and Jacob San Miguel. The group enjoyed a wonderful meal prepared by Helen herself, fellowship, networking, and continued discussions around the critical work ahead to strengthen and sustain American orchestras.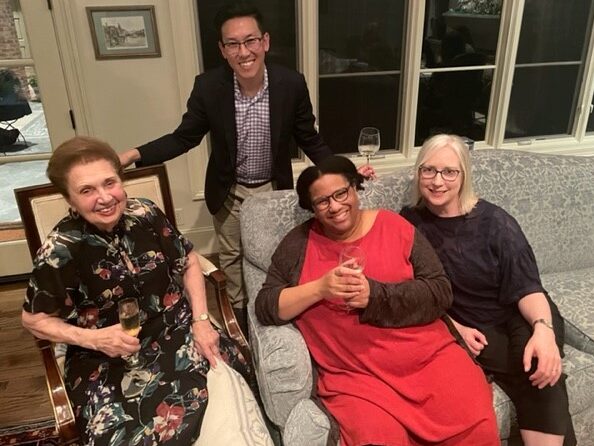 ---
Strategic Framework 2023-2026: Planning for the Future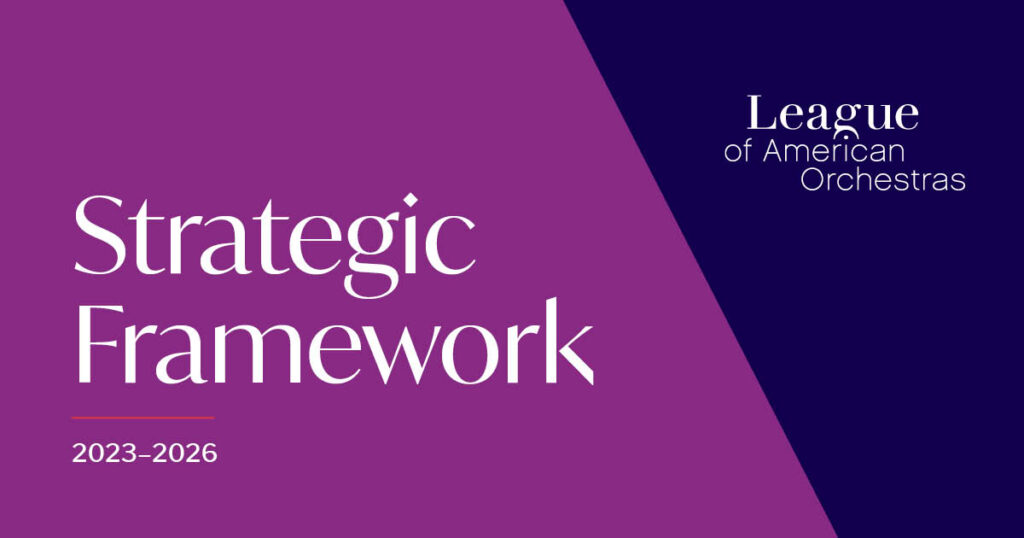 Last year, the League embarked upon a series of formal and informal discussions and consultation across the field to analyze our existing essential work in advocacy, convening, leadership development, research, and resources, and to identify the critical areas that we believe are central to orchestras' long-term sustainability. As a result of this work, and following deep discussions among the League's board and staff, we have produced a Strategic Framework that outlines goals and key strategies for 2023-2026. The Strategic Framework revisits the League's overarching vision and mission, addresses the League's operational and business strategies, and prioritizes five key focus areas of work in support of the field:
Broadening and Redefining Audience and Community Relationships
Accelerating the Pace of Change in Equity, Diversity, and Inclusion
Youth Development and Participation
Financial and Organizational Sustainability
Change Leadership
As we accelerate our efforts to support orchestras and the field, the League is addressing its own sustainability through a series of business strategies, including increased partnership working, digital transformation, maximizing staff expertise and experience, enhancing the role of the board, and tightly tying its projects to funding streams. The key pillars of the Framework will be supported by a national fundraising campaign designed to fund both the League's current programs and the new initiatives we have outlined to strengthen and sustain the field. We encourage you to review the Strategic Framework and we look forward to sharing our progress in the months ahead.
---
League Alumni Network: Connecting in New York, at Conference, and Online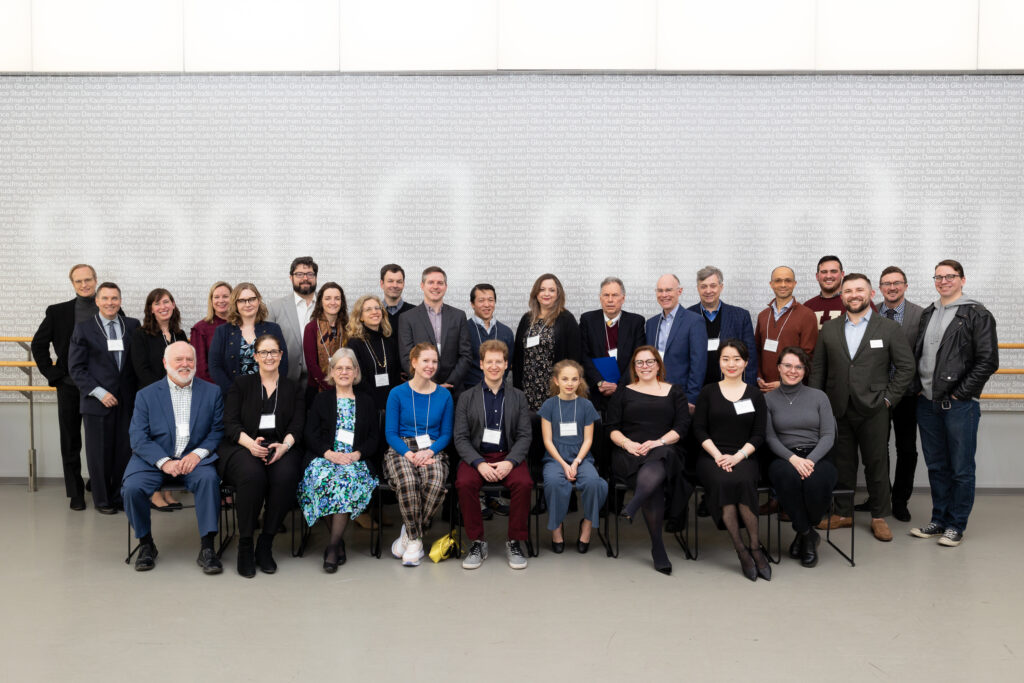 The League Alumni Network held its first regional gathering in New York City, March 19, 2023. Over twenty alumni from three decades of League leadership programs attended a matinee performance of the New York Philharmonic and a reception at The Juilliard School. Future plans for the League Alumni Network include additional opportunities to gather, including in-person regional gatherings, Zoom socials, and a reception at our annual National Conference next month. The League will also be launching an online directory where over 800 alumni can opt-in to share contact information and expertise. In addition, the League has established a LinkedIn group for alumni to connect both personally and professionally to share insights and experiences, seek advice, and build meaningful relationships.
---
Bridges to the Future: The League of American Orchestras 78th National Conference

We are excited to join our members, partners, friends, and donors, at this year's National Conference in Pittsburgh! This year's Conference will cover critical topics including building a sustainable future for orchestras that is both artistically creative and reflective of our communities; exploring the culture of innovation that can help revitalize us; sharing effective business practices and the building of healthy cultures; and redefining the orchestral art form's relevance, especially for the next generation. We look forward to gathering in person again this year for fellowship and sharing and to continue our work together toward a strong and sustainable future for orchestras built on creativity, innovation, community, and the power of music. We hope to see you in Pittsburgh! Visit the Conference website for the full agenda, speakers, and highlights.
Become a member
Thank you for your interest in the League of American Orchestras! We are dedicated to advancing the orchestral experience for all.
Join Now