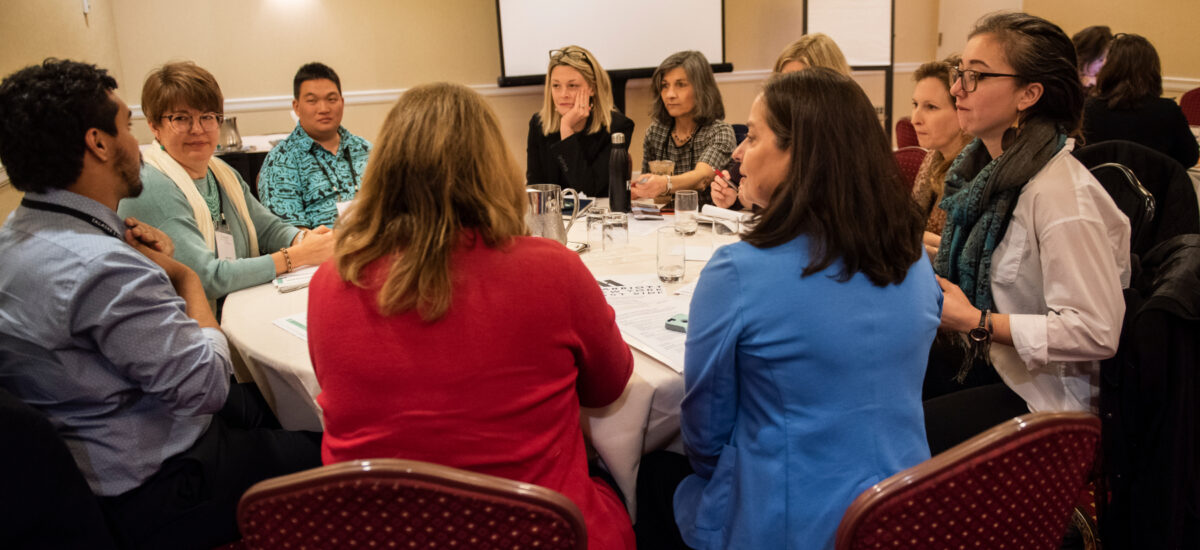 Open to League member Executive Directors and Youth Orchestra Administrators
The beginning of 2021 promises to be a tough time in the life of our country, even as we begin to see progress towards coronavirus vaccination for all. In the past year, the ground has shifted under our feet, giving us reason to reconsider our mission and strategies. Join us for the Midwinter Managers Meeting, taking place online Thursday-Friday January 21-22, 2021, to explore with your colleagues how the experience of 2020 affects the work ahead.
Through inspiring speakers and presentations, we will look at what role arts organizations can play when society begins to return to normal and how this can be a source of positive organizational momentum. As orchestras are compelled to re-examine their business models, values, and practices, we will consider how to integrate financial strategy with the commitment to our artists and art form. We will also explore the needs of communities as we put our organizations back together in new ways and how to be ambassadors of equity, diversity, and inclusion both inside and outside our institutions during this momentous time of change.
And, as you ramp up your communication with your business partners in 2021 for your eventual return to large-scale performance, the League will have an online exhibit hall for a couple of hours each day. There you can catch up with artist managers, consultants, and many of the other industry leaders who are an integral part of the orchestra community.
Don't miss this once-a-year opportunity to network with peers and to strengthen your resilience and support for leading your orchestra. Register early and save up to 33%.
Post-meeting on Monday, January 25, we'll have a Midwinter Seminar focused on avoiding burnout that is open to you as well as your staff.
Keynote Sessions
About the Speakers
Questions?
Please contact Member Services at member@americanorchestras.org.
The League would like to thank its Midwinter Managers Meeting sponsors
Gold Sponsor
Gold Sponsor
---
Supporting Sponsor
We are Grateful to Our Seminar Supporters
The Midwinter Seminar is made possible by the Howard Gilman Foundation, and supported, in part, by public funds from the New York City Department of Cultural Affairs in partnership with the City Council.
Additional funding for the seminar is provided by The Andrew W. Mellon Foundation and the National Endowment for the Arts.
---
Photos courtesy of the speakers.
---
Banner Photo Credit: Stephanie Berger, Midwinter Managers Meeting, January 2020
Upcoming Events
Event

|

Governance

Webinar

|

December 14, 2023

Event

|

Executive Leadership & Management

Seminar

|

January 28, 2024

Event

|

Executive Leadership & Management

Conference

|

January 28 - 29, 2024
Become a member
Thank you for your interest in the League of American Orchestras! We are dedicated to advancing the orchestral experience for all.
Join Now