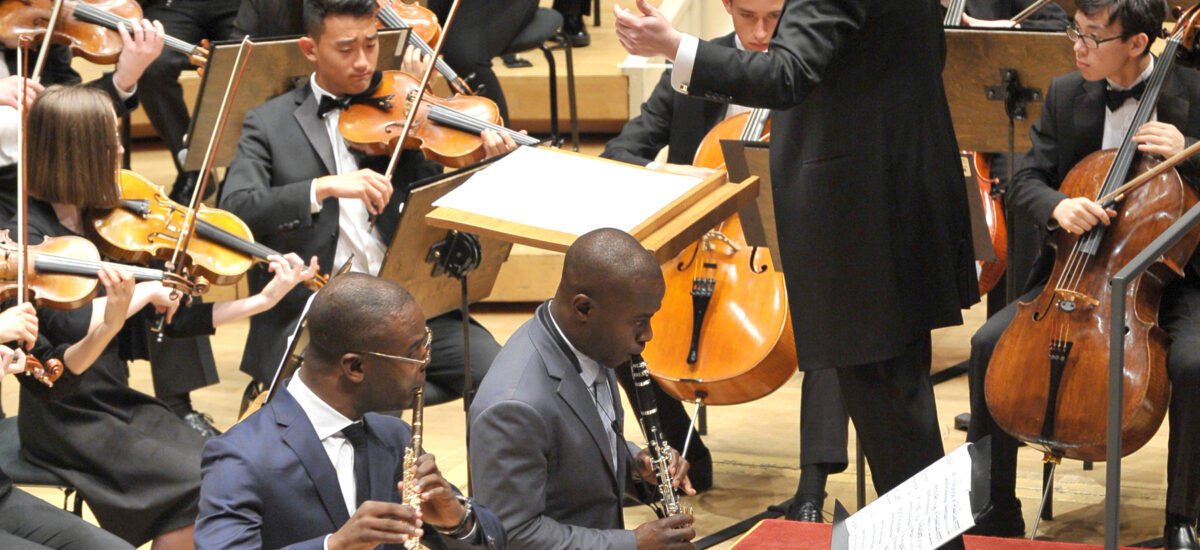 Ways to Give
In This Section
Thank you for your interest in making a gift to the League of American Orchestras. There are many convenient ways to give. Let us help you find the way that works best for you. Together, we can ensure a vibrant future for orchestras in America. For generations to come. For the good of all communities.
Personal Giving
Gifts of Stock
A direct donation of appreciated stock to the League may increase your deduction and gift by 20%.
If you donate stock that has increased in value since you bought it more than a year ago—and you itemize deductions—you can take a charitable deduction for the stock's fair market value on the day you give it away. You'll also avoid capital-gains taxes on the increase in value over time, which you would have to pay if you sold the stock and then donated the cash proceeds.
In other words, the League gets a larger gift, and you get a larger tax-deduction!
Stock Transfer Instructions:
Please use the following information to have shares of donated securities donated to the League's brokerage account.
Brokerage Firm: JP Morgan Chase
Account Name: American Symphony Orchestra League
d/b/a League of American Orchestras
Account #: 74007744
D.T.C.#: 0352
Contact: James Ryan
212-623-1094
james.j.ryan@jpmorgan.com
Please be sure to notify the League directly, or ask your accountant or broker to do so, to advise on the name(s) of the stock(s) you will be contributing, approximate number of shares, and expected date of transfer so that your gift can be correctly attributed when it is received.
Contributing from a Donor Advised Fund
A donor-advised fund could allow you to make contributions to the League on your preferred schedule while also maximizing the tax benefit of your donations.
By front-loading several years of charitable donations into a single tax year gift to your donor-advised fund, you can realize the tax benefits from itemized deductions while also maintaining the freedom to make charitable gifts as you see fit.
In other words, planning ahead allows the League to benefit from your generosity for years to come and you become eligible for a larger tax-deduction!
Contributing from an IRA Account
If you are over the age of 70 ½ years old, you may contribute directly from a qualified IRA account to the League and reduce your taxable income immediately.
One of the key benefits of the direct charitable contribution from your IRA is that the distribution counts towards your Required Minimum Distribution (RMD). You can contribute more than your RMD to charity as long as you do not exceed $100,000 in a calendar year. It's money the IRS requires you to withdraw, and by transferring it directly to the League of American Orchestras, you won't be forced to pay income tax on it.
In other words, the League gets a generous gift and you lower your tax liability!
Matching Gifts
Many companies and organizations have matching gift programs that will double or even triple your contribution. For more information on how your company/organization handles matching gifts, please contact your employer's department of human resources.
In other words, the League gets an extra gift and you can feel good knowing your gift had double or triple the impact!
Major Giving: Increase Your Impact
As a Major Donor to the League of American Orchestras, you will join a community of extraordinary philanthropists dedicated to advancing the orchestra field.
For information on other giving vehicles, such as stock, donor advised funds, IRA distributions and more, check out Ways to Give.
For more information on becoming a Major Donor, contact Erica Green, Director of Major Gifts, at egreen@americanorchestras.org or 646 822 4060, or Elizabeth Arnett, Senior Director of Major Gifts – Midwest Region, at earnett@americanorchestras.org or 646 822 4061.
Planned Giving: Create a Lasting Legacy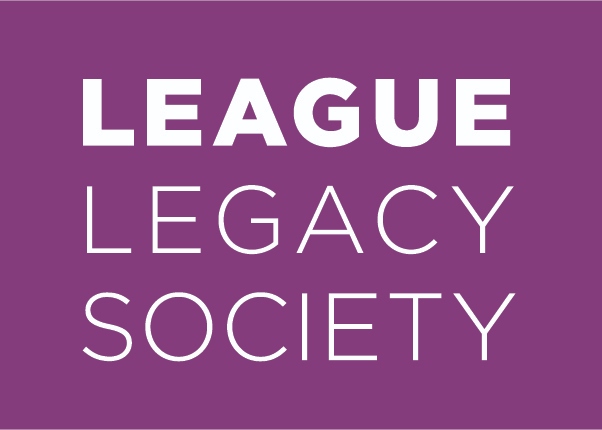 Planned giving enables individuals like you, who care deeply about the League of American Orchestras' mission of advancing the experience of orchestral music and supporting the people and organizations that create it, to fortify the League's critical work beyond your lifetime.
Institutional Partnerships
Institutional Funders
Foundation, corporate, and government partners are essential in supporting the League's work. From providing a solid financial foundation for our leadership training programs to fostering fieldwide innovation and catalyzing important equity and inclusion work, our collaborations with philanthropic leaders are shaping the future of orchestras.

For more information on how your institution might partner with the League, contact Audrey Elliott-Risbud, Senior Director of Development, at arisbud@americanorchestras.org or 646 822 4050.
Business Partners
The League offers many advertising and sponsorship opportunities for its partners.​ From branding exposure in a multitude of online and in-print options to opportunities to present best practices to the field, the League can work with any business to help you achieve your short- and long term sales and engagement goals with the orchestra field.

For more information on how your company might partner with the League, contact Stephen Alter, Director of Business Engagement, at salter@americanorchestras.org or 646 822 4051.
---
Banner: League of American Orchestras, 2018 National Conference in Chicago, world premiere of a double concerto by Michael Abels, composer of the score to the film, Get Out, performed by Anthony McGill and Demarre McGill with the Chicago Youth Symphony Orchestras, conducted by Allen Tinkham, CYSO Music Director. Photo: Dan Rest
Shape the Future of American Orchestras
Whether you support the League or your local orchestra--or both--your gift is vital to the vibrancy of our artform.
Donate Now