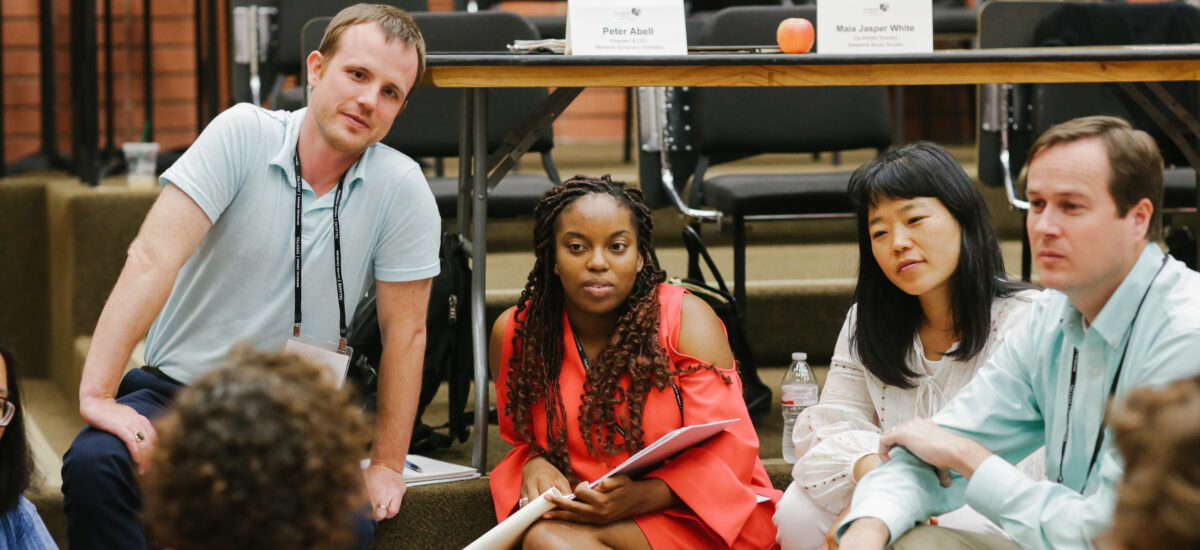 Donor Benefits
In This Section
COVID-19 has changed the way that we all do things and opened up new opportunities for connecting with each other and the League. The donor benefits for fiscal year 2021 reflect these changes.
Please note that for all donor levels benefits are cumulative and include all that are listed previously.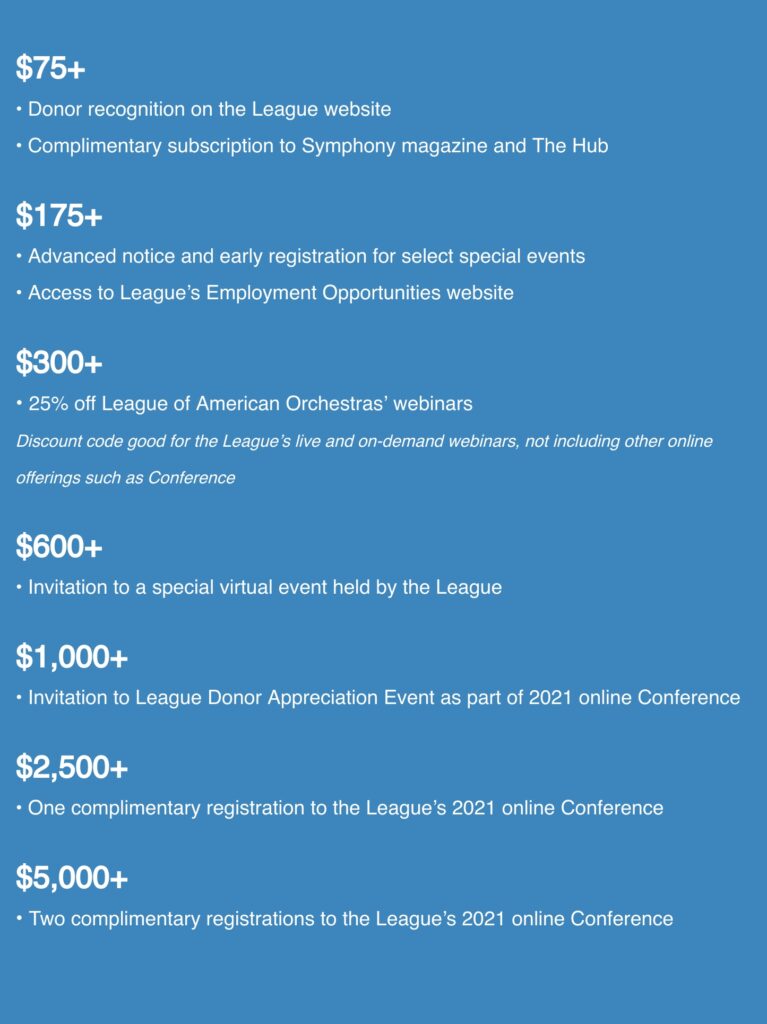 ---
Banner: League of American Orchestras, Essentials of Orchestra Management 2018. Photo: Abigail R. Collins
Shape the Future of American Orchestras
Whether you support the League or your local orchestra--or both--your gift is vital to the vibrancy of our artform.
Donate Now