Building a Race Equity Culture in Classical Music Organizations
In order to fulfill our organizational missions and serve our communities, orchestras and arts organizations must recognize race equity as a core goal. Race equity—the condition where one's racial identity has no influence on how one fares in society—requires us to examine the multiple levels on which racism operates, recognize our role in continuing inequities, and commit ourselves to change.
In this 90-minute webinar, executive coach and Equity in the Center (EiC) Executive Director Kerrien Suarez introduces the Race Equity Cycle, a framework designed to support leaders as they build and expand their organization's capacity to advance race equity. Through an exploration of EiC's research and case studies from peer organizations, participants will learn:
the three stages and common entry points of building a Race Equity Culture;
the levers that create momentum in building a Race Equity Culture;
and strategies to help their organization move from commitment to action.
Who Should Attend?
Executive directors, youth orchestra directors, trustees, education and community engagement staff, and anyone seeking to learn more about shifting organizational culture toward race equity.
Cost
$20 for Members
$35 for Non-Members
About the Speaker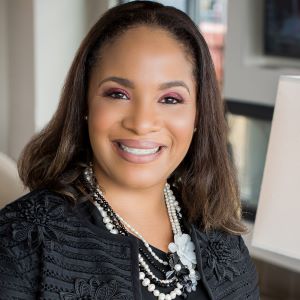 Kerrien Suarez is Executive Director of Equity in the Center (EiC), a new initiative launched through ProInspire and funded by the Annie E. Casey Foundation, W.K. Kellogg Foundation, Ford Foundation, Kresge Foundation, and the David & Lucile Packard Foundation. Equity in the Center addresses a gap in philanthropic and nonprofit organizations' current diversity, equity, and inclusion practice: The absence of sector-validated organizational development and change management best practices to shift mindsets, tactics, and systems that drive racial and ethnic diversity at all levels.
With over 19 years of management and consulting experience, Kerrien has supported executive and leadership teams in bold decision-making to solve strategic and operational challenges. As an independent consultant, she managed strategic and implementation planning projects for ProInspire, UNCF, National Black Child Development Institute, National Center for Children in Poverty, and Martha's Table.
Her focus on diversity, equity, and inclusion developed through support of emerging leaders in education reform, early childhood education policy, and social enterprise. Through Surge Institute, Camelback Ventures, EdFuel, and National Black Child Development Institute, she supports emerging and established leaders of color working to define school and community-based solutions that drive educational equity for Black and brown children nationwide.
As an executive coach, Kerrien supports senior leaders and social entrepreneurs in clarifying a vision for measurable social impact, and building the leadership and management capacity to achieve it. In addition to her support of leaders in education reform, she previously coached grantees of the Annie E. Casey, Wells Fargo, and Robert Wood Johnson foundations on issues ranging from organizational capacity and sustainability to place-based collective impact.
Kerrien's experience in education and youth development has focused on taking innovative school and community-based program models to scale regionally and nationally. While at EdisonLearning, she supported implementation of a $15M national charter management pilot, and her work at Communities In Schools focused on securing national accreditation for the affiliate taking its drop-out prevention and student support services model to scale in DC.
Kerrien's career in management consulting began at AT Kearney and The Advisory Board. Most recently, while at Community Wealth Partners, she led engagements to refine programs and scale impact for national nonprofits, including The First Tee and AARP ExperienceCorps. She is a graduate of Harvard College and London School of Economics.
Questions?
Please contact David Styers, Director, Learning and Leadership Programs, at dstyers@americanorchestras.org.
---
This webinar was made possible by a generous grant from the Mellon Foundation.
Additional support was provided by American Express, the Howard Gilman Foundation, and the National Endowment for the Arts, and by public funds from the New York City Department of Cultural Affairs in partnership with the City Council.
---
Image of Kerrien Suarez: Lydia Carlis/C-Suite Pics
Article Topics:
Related Links & Assets
Become a member
Thank you for your interest in the League of American Orchestras! We are dedicated to advancing the orchestral experience for all.
Join Now