Reshaping the Patron Experience: The Shift from Printed to Digital Program Books

Originally recorded May 24, 2022
The content of this webinar was developed by and sponsored by InstantEncore.
Over the past two years, arts organizations have examined every aspect of their operations for new ways forward. How can we provide safer patron experiences? How can we generate revenue, reduce expenses, and maximize our resources? This inquiry has led to a growing shift from printed programs to digital program books.
In this 60-minute sponsored webinar, InstantEncore's David Dombrosky takes a closer look at this trend with the New Haven Symphony Orchestra and Omaha Symphony. Why are orchestras shifting from print to digital program books? How are they doing it? What impact does this shift have on advertising, revenue, and the patron experience? This session explores recent examples from the field, including the Edmonton Symphony, Santa Barbara Symphony, and Toledo Symphony, and highlight emerging best practices for this new take on a mainstay of the performing arts.
Speakers: David Dombrosky, Chief Marketing Officer, InstantEncore; Katie Bonner Russo, Marketing Director, New Haven Symphony Orchestra; and Josh Tague, Director of Marketing & Communications, Omaha Symphony
Who Should Watch?
Marketing and public relations staff, customer experience staff, customer service and front of house staff, digital staff, executive directors, development staff, EDI staff, general managers and operations staff, board members, and anyone interested in the implementation and impact of digital program books.
Cost
$20 for members
$35 for non-members
About the Speaker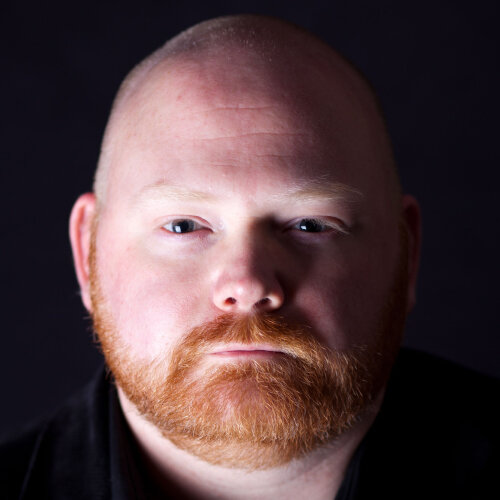 David Dombrosky (he/him)
Chief Marketing Officer, InstantEncore
David Dombrosky brings over twenty years of experience in arts management and technology to his work with InstantEncore. He frequently writes and presents on the uses of technology within arts organizations. Prior to joining the InstantEncore team, David directed Carnegie Mellon University's Center for Arts Management and Technology and taught graduate courses in arts management. He also designed and managed regional and national programs for South Arts. David graduated from the University of North Carolina at Chapel Hill with degrees in Communication Studies, Speech Communications, and Psychology.
Questions?
Please contact Member Services at member@americanorchestras.org.
---
This webinar is made possible by generous grants from American Express, the Baisley Powell Elebash Fund, the Howard Gilman Foundation, and the National Endowment for the Arts, as well as, in part, by public funds from the New York City Department of Cultural Affairs in partnership with the City Council and New York State Council on the Arts with the support of the Office of the Governor and the New York State Legislature.
Related
Learn

|

Audience Engagement
Become a member
Thank you for your interest in the League of American Orchestras! We are dedicated to advancing the orchestral experience for all.
Join Now