Meet Our ELP 2019 Faculty
In This Section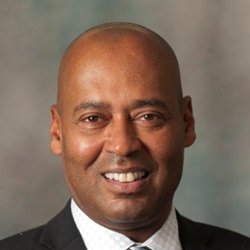 Craig Coble is an experienced facilitator, Leadership Development Specialist, and executive coach with over 20 years of experience. In 2000 Craig started Coble Consulting Inc. specializing in individual and organizational development. Currently Craig is a lead facilitator for several Leadership Development Program and administers several workshops on through the lens of the Psychology of Decision Making, Aspiring Leaders and Emotional Intelligence, Effective Communication, Conflict Resolution for several government agencies throughout the United States and internationally. His clients include, The United Nations, Associated Press, Department of Commerce, DISA, DFAS, NIH, Citi, The Washington Post, Department of Justice, FCC, DHS, NASA & NOAA, World Bank, United Nations, WWF, U.S. Merit System Protection Board, Louisiana Primary Care Association, Industrial Bank of Washington, and other financial and non profit institutions. One of Craig's defining traits is his wisdom and passion. Not only for his subject matter and his work, but also for each participant that experiences his workshops.
Since college Craig has chosen the path of entrepreneur. He brought his first investment property when is was 20 year old and continues to invest in real estate in Washington DC. In 1993 Craig founded Ex's Inc., a greeting card company for ex-relationships. With articles in The Washington Post and several magazines, and appearances on the Maury Povich show, The Today Show and Good Morning America, Ex's has grown to 38 states, Canada and the Caribbean. In 1982 under Vice President Bush, Craig helped rewrite section 504 of the Civil Rights Act to address Civil Rights for Disabled People. He also organized all of the special interest and lobby groups for the disabled and compiled their recommended rewrites for implementation.
Craig is a qualified administrator of a number of psychological and personality assessments, as well as 360-degree feedback instruments, including MBTI, DiSC, FiRO, Booth 360, Richard Barrett Cultural Transformational Tools, Emotional Intelligence, Achieve Global Leadership and Customer Service tools, and The Leadership Circle. Craig has also been a certified and practicing Action Learning coach through WIAL since 2009.
Craig received a BS in Psychology at The George Washington University in Washington DC. He also attended Law School at New York Law School in New York, NY. He holds Life and Executive coaching certification from The Coaches Training Institute (CTI), CPCC, and in 2012 he received certification as Professional Certified Coach (PCC) with the International Coach Federation (ICF).
Craig has coached over 25 executive leaders from arts and arts education organizations, cultural institutions, and arts service organizations including the Merit School of Music, Tulsa Symphony, Urban Gateways, Theatre Communications Group, Arts Administrators of Color Network, and Mural Arts-Philadelphia, to name a small few.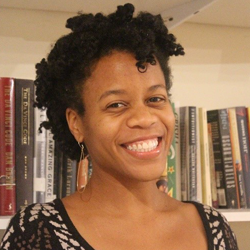 Ama Codjoe is the former director of the DreamYard Art Center in the South Bronx where she taught and directed arts and social justice programming for young people as well as professional development for educators and administrators. She co-created and -developed the Social Justice Pedagogy Team and Learning Community at DreamYard, two professional development series aimed at establishing important tenets of social justice education, creating shared language and values across programs, and examining the relationship between anti-oppression theory and practice. Currently, she is a consultant for DreamYard Project and continues to support teaching artists, administrators, and Executive Directors with new, organization-wide initiatives. Ama has conducted racial justice and social justice workshops for Groundswell Mural Arts Project, Cleveland Arts and Education Consortium, Pratt Institute, New York University, The Met Museum, Queen's Museum, Community MusicWorks, Bard Graduate Center, and numerous other educator, arts, and parent groups. She is a core faculty member of the National Guild for Community Arts Education Leadership Institute (CAELI), was the Project Manager and Lead Facilitator for Equity in the Panel Process—a national collective of grantmakers and funders pursuing racial equity in grantmaking—and recently served as the Visiting Assistant Professor of Social Justice and Inclusion at The New School. She earned her BA from Brown University and MFA from NYU's Creative Writing Program.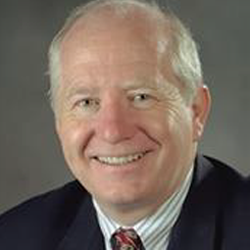 John McCann has more than 30 years of experience as an educator, facilitator, and consultant. His expertise is in leadership education, strategy development, and innovation. John has worked with more than 300 of the nation's leading arts, cultural and community institutions including the Atlanta Symphony Orchestra, Boys and Girls Club of America, Contemporary Art Museum/St. Louis, Dance/USA, Farmer Foodshare, Maryland State Arts Council, National Endowment for the Arts, the Public Theater/New York Shakespeare Festival, and the Yerba Buena Center for the Arts. He has facilitated significant mergers in the arts and culture field including the Tribeca Film Institute and Renew Media; and the Bill T. Jones/Arnie Zane Dance Company and Dance Theatre Workshop to form a new entity, New York Live Arts. He is co-author of the Board Excellence Handbook, published by the Maryland Association of Nonprofit Organizations; Jomandi: People Gathered Together in Celebration (FEDAPT, 1995), and Beyond Survival, Devising Strategies in an Uncertain World and Leadership as Creativity, both published by the National Endowment for the Arts. McCann designed and now teaches Creating a Learning Organization, Team Learning, and The Leader as Facilitator for the Central Intelligence Agency (CIA), Office of the Director of National Intelligence (ODNI), and Defense Intelligence Agency (DIA). He is co-founder and currently a board member of EmcArts, a nonprofit social enterprise for learning and innovation in the arts, and also serves on the board of the Pauli Murray Center for History and Social Justice at Duke University.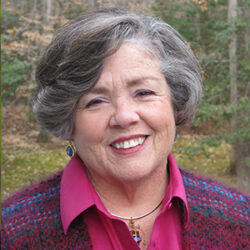 Mary Parish has worked with over 200 different organizations in both the public and private sectors. She focuses on creating practical strategies for developing leadership and effectiveness at all levels within the organization. Mary's work has three channels: coaching individuals and teams to reach their highest potential; training design and delivery on topics such as strengthening interpersonal communication skills, developing emotional intelligence, and managing different personality types; and facilitating groups to work together more effectively, successfully navigate organizational transitions, and move their mission forward. People who have worked with Mary say her deep listening and questioning skills open people to possibilities that may have seemed out of their reach. Mary approaches her work with depth, humor, and practicality that gives people specific steps to take to increase their effectiveness in their organization. At Michigan State University, Mary received a B.A. in television and radio—as one of only two women in her class—and later earned an M.A. in communication arts.
Become a member
Thank you for your interest in the League of American Orchestras! We are dedicated to advancing the orchestral experience for all.
Join Now