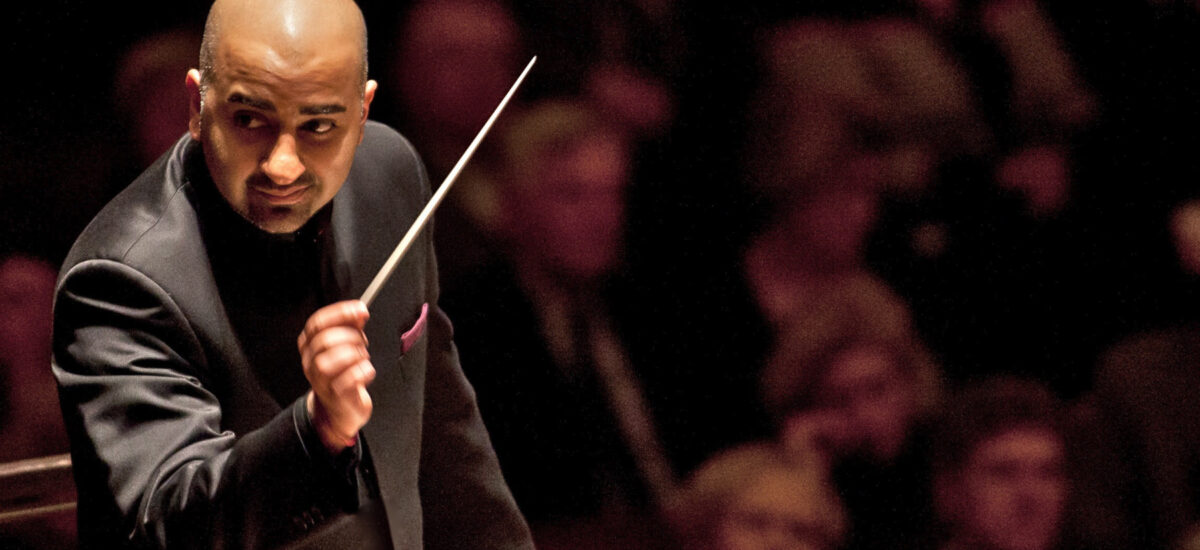 Bruno Walter National Conductor Preview: Roster of Past Participants
In This Section
The League's Bruno Walter National Conductor Preview
Since 1995, the Bruno Walter National Conductor Preview, a program of the League of American Orchestras, has been the premier showcase for talented conductors in America. To date, 80 conductors have been featured through competitive selection, and more than 50 orchestras have engaged these conductors for various appointments as a direct result of the Preview.
Past participants have included Carlos Miguel Prieto, music director of the Louisiana Philharmonic Orchestra and the YOA Orchestra of the Americas; Mei-Ann Chen, music director of the Memphis Symphony Orchestra and Chicago Sinfonietta; Giancarlo Guerrero, music director of the Nashville Symphony; and Laura Jackson, music director of the Reno Philharmonic.
---
1995
Daniel Hege
Mark Mandarano
Alexander Platt
Scott Speck
Ya-Hui Wang
Richard Westerfield
Dorian Wilson

1996
Zane Dalal
Niel DePonte
Grant Gershon
Jeffrey Goldberg
Steven Smith
Markand Thakar
Yaron Traub
Lara Webber
Peter Stafford Wilson
1997
Robert Franz
Delta David Gier
Shinik Hahm
Jung-Ho Pak
Edward Polochick
Lucas Richman
Mariusz Smolij
Susan Davenny Wyner

1999
Susan Haig
Karen Nixon
Francisco Noya
Brian Stone
Alastair Willis
Christopher Zimmerman

2001
Stephen W. Alltop
Giancarlo Guerrero
Timothy J. Hankewich
Jeffrey Pollock
Carlos Miguel Prieto
Andrews Sill

2003
James Allen Anderson
Mei-Ann Chen
Daniel Meyer
Leo Najar
Scott O'Neil
Byung-Hyun Rhee
Mischa Santora
Allen Tinkham

2005
Dante Anzolini
Darko Butorac
Christopher Chen
Jeffrey Domoto
Shizuo Kuwahara
Morihiko Nakahara
Kenneth Raskin
Peter Rubardt

2007
David Charles Abell
Mikhail Agrest
Mikael Ayetisyan
Andrew Constatine
Kayoko Dan
Paul Haas
Jaime Morales-Matos
Jean Phillipe-Tremblay

2009
Alondra de la Parra
Jeffrey Grogan
Laura Jackson
Kynan Johns
Carolyn Kuan
Ken Lam
Jonathan McPhee
Alexander Platt

2011
Yaniv Dinur
Christopher James Lees
Marcelo Lehninger
Sean Newhouse
Robert Treviño
Joseph Young

2013
Joshua Gersen
Keitaro Harada
Gavriel Heine
Vladimir Kulenovic
Sameer Patel
Benjamin Rous

2016
Conner Gray Covington
Roderick Cox
Paul Ghun Kim
Rebecca Miller
Stefan Sanders

2018
Ankush Kumar Bahl
Mélisse Brunet
Nadège Foofat
Raúl Gómez-Rojas
Lee Mills
Lidiya Yankovskaya
---
Banner: 2018 Bruno Walter National Conductor Preview participant Ankush Kumar Bahl. Photo: Ronald Knapp
Become a member
Thank you for your interest in the League of American Orchestras! We are dedicated to advancing the orchestral experience for all.
Join Now