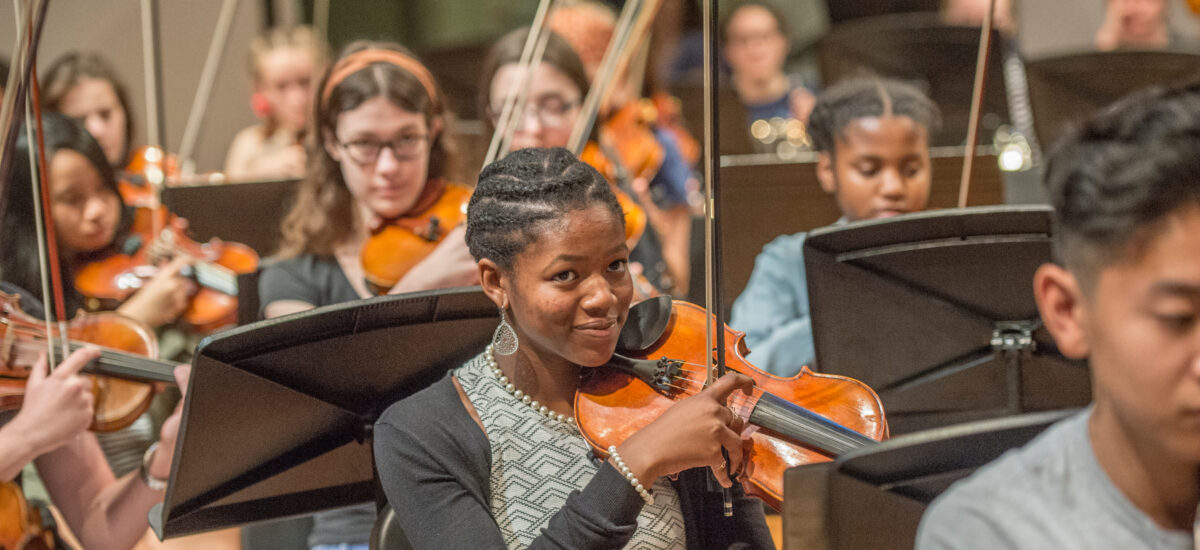 Take Action: Music Education
In This Section
As local partners in music education, orchestras advocate for all students to have access to a complete arts education in the schools. At the federal level, orchestras are seeking increased funding for arts education and better data collection at the U.S. Department of Education.
Contacting Congress is simple and will make a difference. We have prepared two advocacy campaigns with essential background, talking points, and a template letter for you to personalize your communication with policymakers. Please note that identical copies of your letter will go to both of your Senators and your Representative.
Issue Briefs
---
Banner: Contemporary Youth Orchestra rehearsal with guitarist, singer, and songwriter Jason Mraz. Photo: Robert Muller
Contact Congress
Raising your voice about key issues before Congress is essential. Contacting Congress is easy to do, and your communication with elected officials will ensure that communities nationwide continue to benefit from orchestral music.
Show Your Support