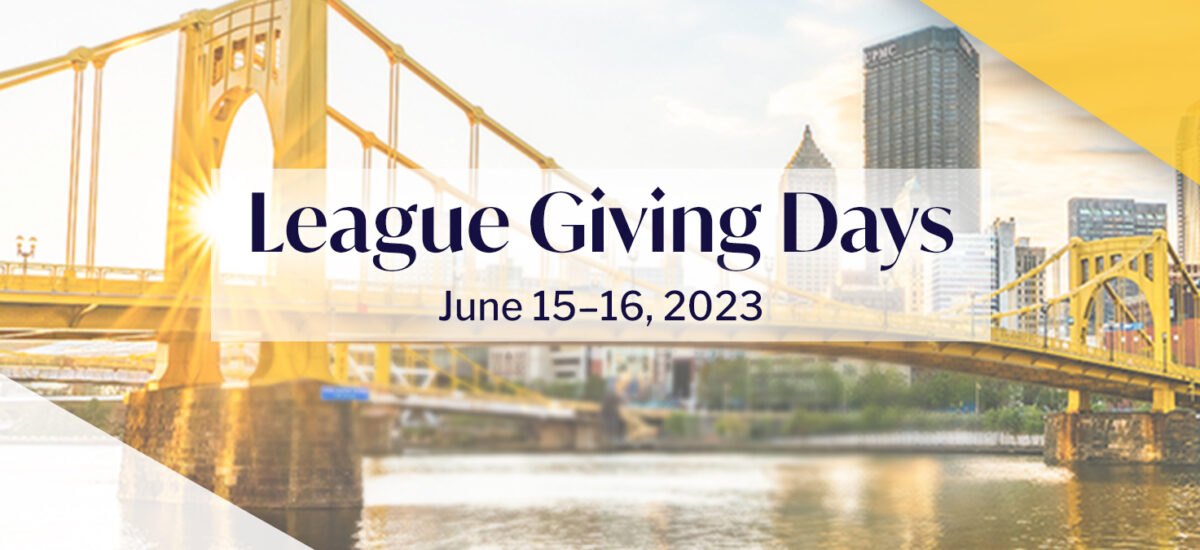 League Giving Days
In This Section
June 15-16, 2023 are League Giving Days! Make your gift today!
Now more than ever, your support helps the League's work to strengthen and sustain our orchestras and the field.
As part of League Giving Days, we are offering several raffle opportunities. Gifts at these levels will automatically be entered to win:
First time donor at $50+: League webinar
Recurring gift of at least $10/month: 2024 Conference registration
$100+: 2024 Conference registration
First 25 donors at $150+: Symphony.live streaming subscription for 1-year
$250+: 60,000 Wyndham Reward Points, valid at any U.S. Wyndham property
Multi-year Annual Fund pledge of $250+: additional entry for Wyndham Reward Points
League Giving Days gifts made by 11:59pm on Friday, June 16 will be eligible. Drawing will take place the week of June 19.
Make Your Gift Today!
For questions regarding your donation or assistance in making a gift, please contact giving@americanorchestras.org or 646 822 4008.
---
About Our Texting Service
By joining our text service you can expect to receive messages about League Giving Days. We will never share or sell your mobile number or data. You can opt-out anytime by texting the word "STOP" or "QUIT". Text "HELP" for help. Message & data rates may apply. Up to 4 msgs/month.
SMS Terms & Conditions
League of American Orchestras is committed to building user trust and confidence by promoting and complying with the use of business practices that help protect the privacy of the user and his/her data. For more information you can view a copy of our company's privacy policy.
League of American Orchestras offers recurring text message services. By opting-in to any such service, you are confirming your entry into a recurring texting program and you give your consent to League of American Orchestras to use an automatic system to deliver text messages to the phone number to which you have directed it to transmit text messages. Message frequency varies.
League of American Orchestras does not charge for our texting service; however, message and data rates may apply from your mobile carrier. Participation in the service is standard rated (no premium content). Subject to the terms and conditions of your mobile carrier, you may receive text messages sent to your mobile phone.
By providing your consent to participate in our texting service, you approve any such charges from your mobile carrier. Charges for text messages may appear on your mobile phone bill or be deducted from your prepaid balance.
League of American Orchestras reserves the right to terminate the SMS service, in whole or in part, at any time without notice. The information in any message may be subject to certain time lags and/or delays. If you have any questions or need help, text HELP into the text thread.
To stop receiving text messages, text STOP or QUIT. By enrolling in the texting service, you consent that after having submitted a request to opt-out you will receive one (1) final message confirming that you have been removed from the system. Following the opt-out confirmation message, no additional text messages will be sent unless you rejoin the system.
Shape the Future of American Orchestras
Whether you support the League or your local orchestra--or both--your gift is vital to the vibrancy of our artform.
Donate Now