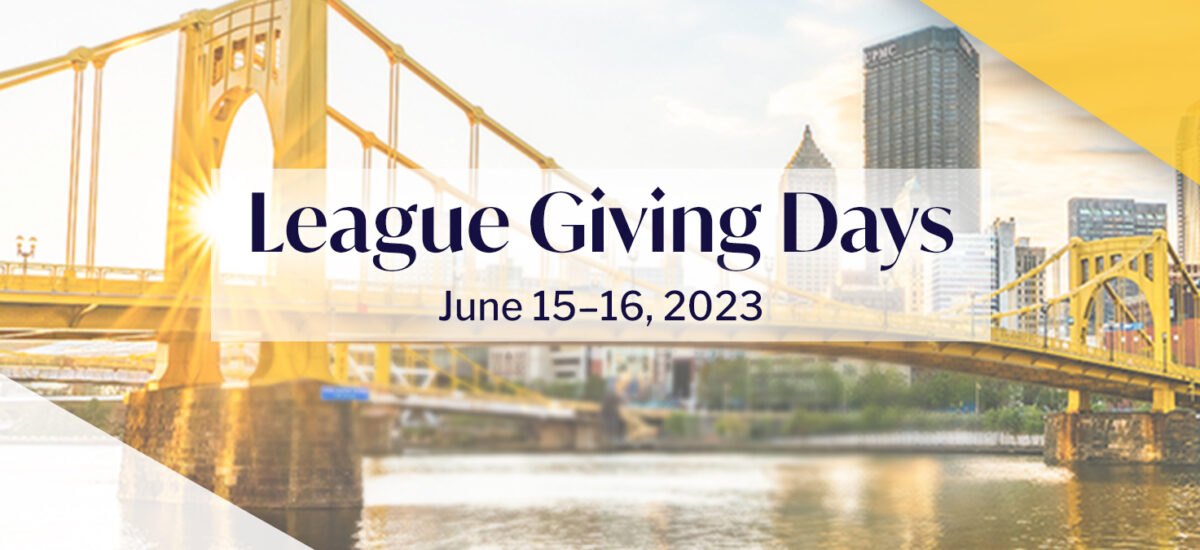 League Giving Days
In This Section
June 15-16, 2023 are League Giving Days! Make your gift today!
Now more than ever, your support helps the League's work to strengthen and sustain our orchestras and the field.
As part of League Giving Days, we are offering several raffle opportunities. Gifts at these levels will automatically be entered to win:
First time donor at $50+: League webinar
Recurring gift of at least $10/month: 2024 Conference registration
$100+: 2024 Conference registration
First 25 donors at $150+: Symphony.live streaming subscription for 1-year
$250+: 60,000 Wyndham Reward Points, valid at any U.S. Wyndham property
Multi-year Annual Fund pledge of $250+: additional entry for Wyndham Reward Points
League Giving Days gifts made by 11:59pm on Friday, June 16 will be eligible. Drawing will take place the week of June 19.
Make Your Gift Today!
For questions regarding your donation or assistance in making a gift, please contact giving@americanorchestras.org or 646 822 4008.
Shape the Future of American Orchestras
Whether you support the League or your local orchestra--or both--your gift is vital to the vibrancy of our artform.
Donate Now