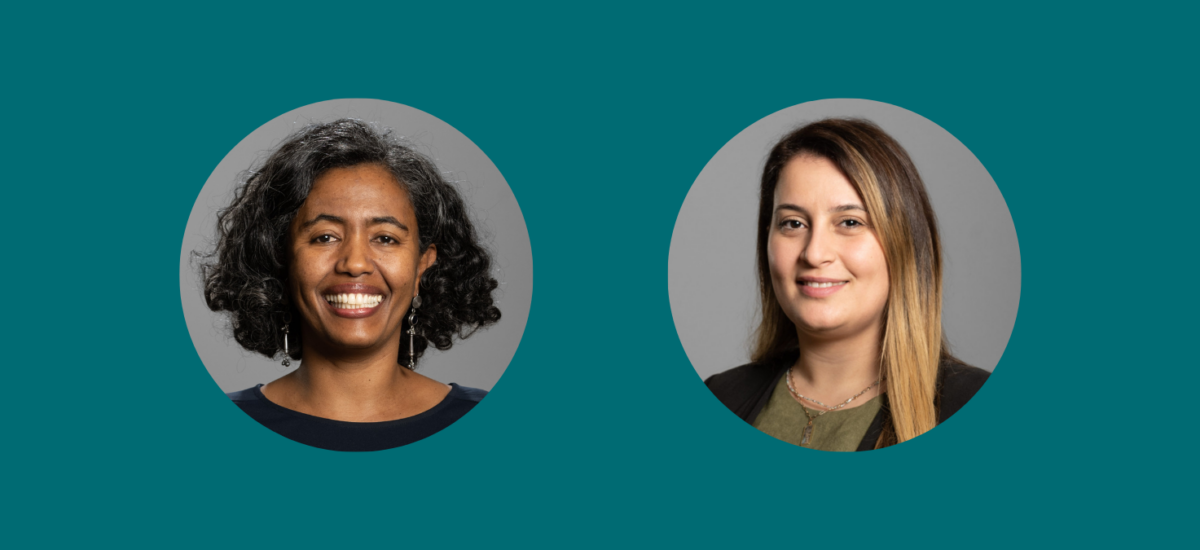 Midwinter Seminar, Detroit: Organizational Resiliency in Times of Change
Register
Doubletree Suites by Hilton Hotel Detroit Downtown – Fort Shelby
Detroit, MI
Open to all.
Join us in Detroit for a 4-hour interactive workshop led by Arts Consulting Group where we will explore what sustainability and resiliency mean from financial, strategic, and internal culture perspectives. Learn how to maintain momentum for your orchestra during times of social, technological, economic, environmental, and political change.
The workshop will include presentations on industry data, trends, and examples of innovations in the field, as well as participatory breakout discussions.
Facilitators: Heran Sereke-Brhan, Vice President, Arts Consulting Group and Nagham Wehbe, Vice President, Arts Consulting Group
Before and after the Midwinter Seminar, you'll have additional learning and networking opportunities in Detroit:
Sphinx's Annual Convening will be held in Detroit from Wednesday to Saturday, January 24-27, 2024. The convening will commence with the Sphinx Orchestral Partners Auditions, followed by SphinxConnect, its annual gathering focused on diversity and inclusion in classical music. The event will culminate with the Finals of the National Sphinx Competition for Young Black and Latinx string musicians.
Sunday-Monday, January 28-29, 2024, we'll also hold our annual Midwinter Managers Meeting for League member orchestra executive directors and youth orchestra administrators.
If you are planning to attend both SphinxConnect and Midwinter, register for SphinxConnect now to receive discount code for 10% off your entire Midwinter registration.
Who Should Attend?
Arts administrators from organizations of all budget sizes.
Hotel Information
On January 28-29, the Midwinter Seminar and the Midwinter Managers Meeting will take place at:
DoubleTree Suites by Hilton Hotel Detroit Downtown – Fort Shelby
525 West Lafayette Blvd
Detroit, Michigan 48226
Book your hotel room online now to take advantage of the League-negotiated hotel discount of $179/night + tax. Reservations at DoubleTree Suites by Hilton Hotel Detroit Downtown – Fort Shelby must be made by January 4, 2024 to secure the special rate.
Immediately prior to Midwinter, SphinxConnect takes place in Detroit from Thursday-Saturday, January 25-27, 2024 at the Detroit Marriott Renaissance Center. The Renaissance Center is 1 mile from the DoubleTree Suites (approximately a 20-25 minute walk). Discounted room rates at the Renaissance Center are available for SphinxConnect attendees until January 8, 2024.
About the Speakers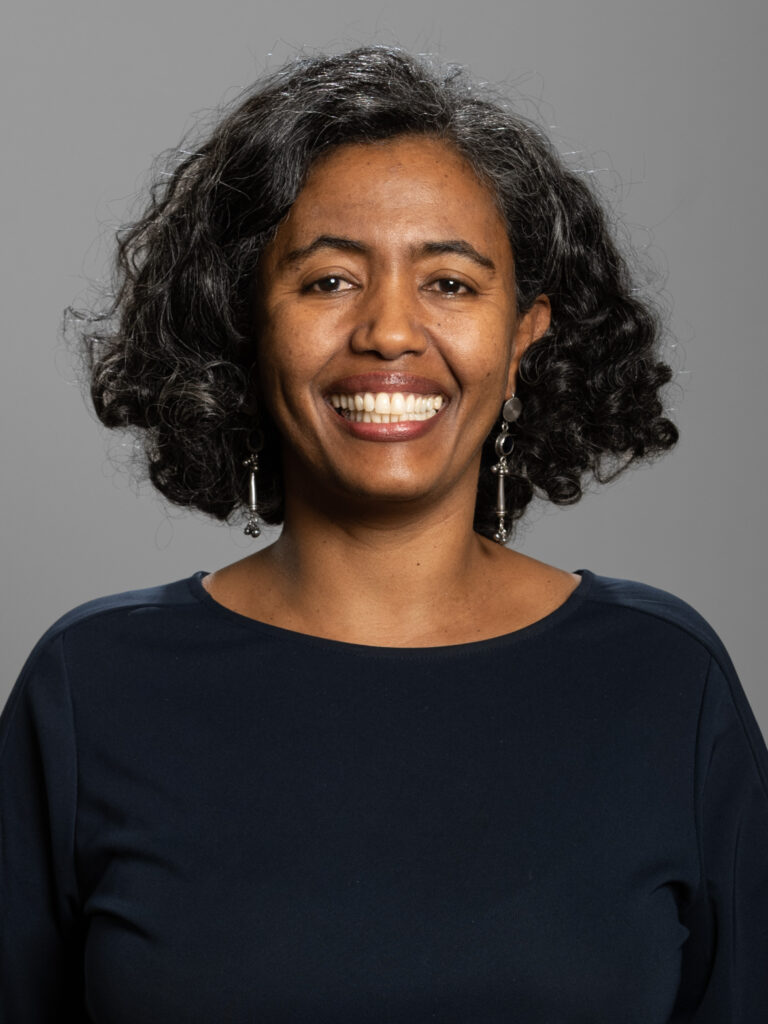 Heran Sereke-Brhan, Ph.D.
Vice President, Strategic Planning & Community Engagement Practice Leader, Arts Consulting Group
Heran Sereke-Brhan (she/her/hers) is an accomplished and well-versed professional with extensive executive experience managing personnel, budget, operations, and grantmaking programs within the arts and culture and government sectors. Throughout her career, she has held numerous leadership positions, implementing cultural initiatives, spearheading organizational development, and building consensus through community-focused programs.
A collaborative leader and avid arts advocate, Sereke-Brhan is committed to mission-driven public service and community development. Prior to joining ACG, Sereke-Brhan served as Executive Director of the DC Commission on the Arts and Humanities (CAH). In this role, Sereke-Brhan oversaw various programs in public art, arts education, capacity building, individual artist fellowships, and project-based grants funding that fostered growth and stability of District artists and arts and humanities organizations. Managing a budget of over $42 million with nearly $34 million in grants funding, she worked closely with the staff and board of Commissioners to establish grant protocols and processes, implementing Inclusion, Diversity, Equity, and Access throughout these grantmaking practices. Sereke-Brhan also led the development of a State Plan for artistic projects and programs and supervised the execution of a Strategic Plan and a Public Arts Master Plan.
Previously, Sereke-Brhan served as Deputy Director for the DC Mayor's Office on African Affairs overseeing programmatic initiatives and ensuring access to social services for immigrant African Diaspora residents. Sereke-Brhan has led and initiated projects at local, national, and international levels and fulfilled senior positions at cultural and educational institutions such as the School for International Training's Study Abroad Program, Harn Museum at the University of Florida, the Ethiopian Community Development Council, Addis Ababa University, and Smithsonian National Museum of African Art. Sereke-Brhan has also served on the Advisory Committee for Art Forward Fund, a funding collaborative of the Greater Washington Community Foundation that focuses on promoting inclusion and equity for arts organizations.
Sereke-Brhan has spent over two decades conducting research on African histories and cultures. Her academic interests include Ethiopian social and political history, contemporary art and literature, and intellectual property issues for Africa. She has authored and edited numerous renowned publications on Ethiopian history, arts, and material culture, and has also produced several stage performances as well as the short film Ethiopia in Movement.
Sereke-Brhan holds a bachelor of arts degree in political, legal, economic analysis from Mills College, as well as a master of arts degree and a doctor of philosophy in history, with a focus on African, Caribbean and African-American history, both from Michigan State University.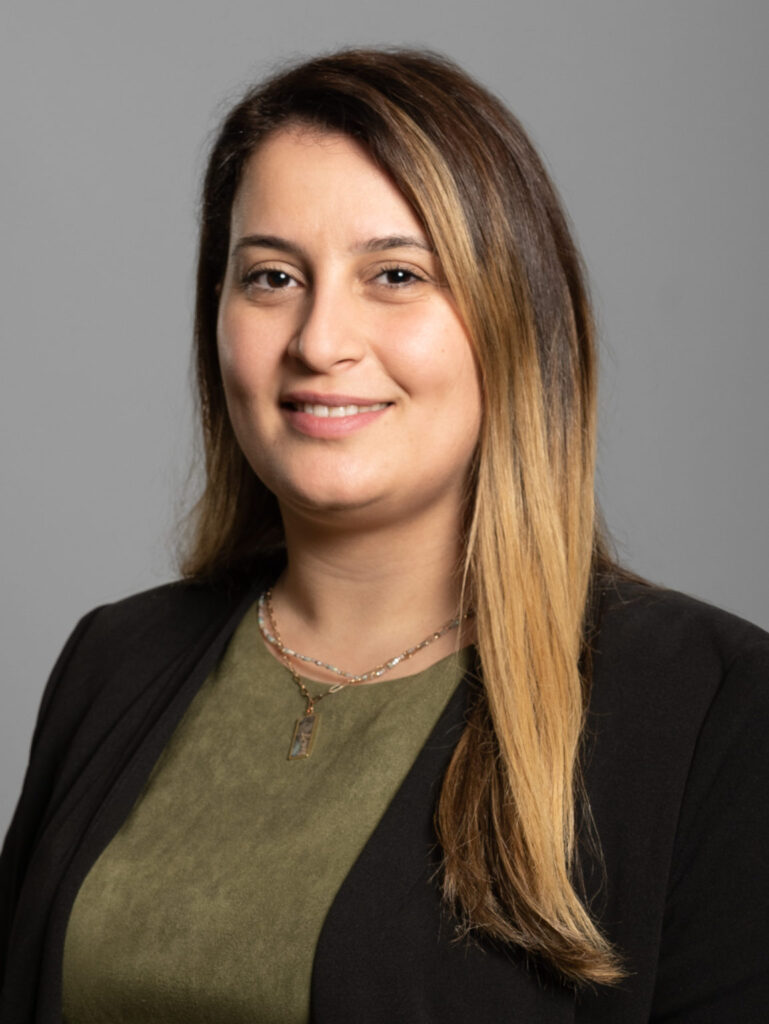 Nagham Wehbe
Vice President, Research Practice Leader, Arts Consulting Group
Researcher, strategist, and award-winning storyteller Nagham Wehbe (she/her/hers) brings a diverse background professionally, academically, and culturally. Based in ACG's Los Angeles location, Wehbe serves as the Research Practice Leader and supports all ACG practice areas with market research, data analysis, financial modeling, survey and interview design, and translation of data into actionable business recommendations for cultural organizations.
As a researcher and strategist, she utilizes qualitative and quantitative data (primary and digital) to identify trends and deliver compelling recommendations to clients. Her areas of expertise include audience engagement trends, brand visibility, and program competitiveness. Prior to joining ACG, she operated as a researcher with CBS, 20th Century Studios, Hallmark Channel, and Freemantle Productions. Wehbe utilized her storytelling skills to adapt to the stage and direct Confessions of an Arab Woman, based on the memoir of journalist and human rights activist Joumana Haddad. Her production won the Encore Producers' Award at the Hollywood Fringe Festival in 2017. She has also directed cultural events and facilitated educational programs with various organizations and nonprofits in California.
In addition to joining the Women in Cable Telecommunications' 2021 class of Rising Leaders Program, Wehbe has previously led the Los Angeles chapter of the Arab Film Festival and is currently on the Selection Committee of the Asian World Film Festival. She also served on Crown Media's Diversity Council as the chair of the workforce committee. Wehbe was recently named one of Arab America Foundation's 40 under 40 initiative awardees, recognizing accomplished young Arab Americans and their contributions in workplaces and communities.
Wehbe received a bachelor's degree in radio, television, and film from California State University, Fullerton and a master's degree in communication management from the University of Southern California. She has earned certificates pertaining to unconscious bias, diversity, and inclusion from LinkedIn; Marketing Essentials and Change Management from Harvard Business; and is also a certified coach and workshop facilitator. Wehbe is fluent in Arabic.
COVID-19 Protocols
In coordination with state and local guidelines, the League will not require masking at Midwinter Managers Meeting or the Midwinter Seminar and will not be checking vaccination status before entry. If state and local guidelines change, we reserve the right to change this policy at short notice.
While masking is not required, all League events are mask-friendly and we encourage participants to wear masks as they see fit. In keeping with the League's event participation agreement, we ask that all participants respect one another's choices.
Questions?
Please contact Member Services at member@americanorchestras.org.
Upcoming Events
Event

|

Governance

Webinar

|

December 14, 2023

Event

|

Executive Leadership & Management

Conference

|

January 28 - 29, 2024
Become a member
Thank you for your interest in the League of American Orchestras! We are dedicated to advancing the orchestral experience for all.
Join Now