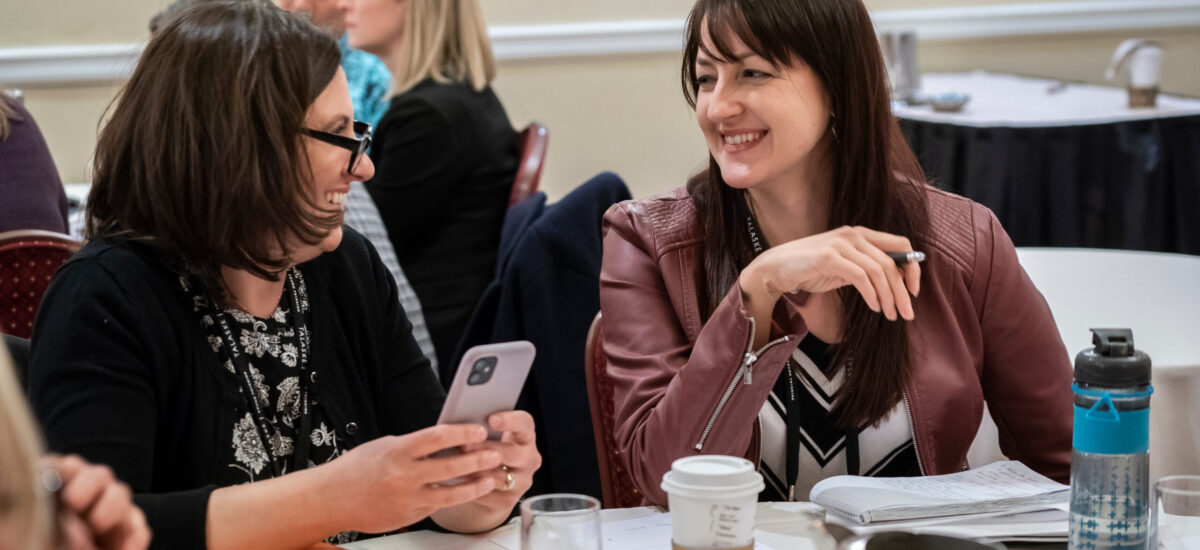 2023 Midwinter Managers Meeting
Register
January 29-30, 2023
New York, NY
Open to League orchestra member Executive Directors and Youth Orchestra Administrators
---
The Midwinter Managers Meeting, an intensive two-day event designed for executive directors and youth orchestra administrators, is back in person this year! Join us in New York City on Sunday-Monday, January 29-30, 2023.
Sunday afternoon, the New York Philharmonic hosts Midwinter in the newly renovated David Geffen Hall, including a panel on audience development, a reception, and tours showcasing the hall's new audience experience enhancements.
Then on Monday, you'll have a full day of constituency meetings at the Westin New York Grand Central to connect with your peers for timely discussions and tailored learning.
Who Should Attend?
Executive directors and youth orchestra administrators from member orchestras of all budget sizes.
Cost
$285 Early Bird (by December 21)
$305 Regular
Meeting Schedule
Subject to change.
Sunday, January 29, 2023: David Geffen Hall
2:00-3:00pm: Registration Check-In, David Geffen Hall Lobby
A coat rack and luggage storage will be available next to registration.
3:00-4:30pm: Opening Session
4:30-5:30pm: Tour of Audience Experience at David Geffen Hall
5:30-6:30pm: Opening Reception
6:30pm-onwards: Dinners by Group (optional)
Monday, January 30, 2023: The Westin New York Grand Central
7:30-11:00am: Registration Check-In, Grand Central Foyer, 3rd Level
8:00-9:00am: Breakfast and Exhibitors
9:00am-12:00pm: Constituency Meetings by Group
12:00-1:00pm: Lunch on Your Own or by Group (optional)
1:00-4:00pm: Constituency Meetings by Group/Cross-Constituency Meetings
4:00-5:00pm: Cross-Constituency Debrief – Officers Only
Opening Session
Audiences: Current Experiences and Future Strategies
Many orchestras are experiencing significant reductions in attendance compared to pre-pandemic times. League President and CEO Simon Woods will facilitate a panel discussion exploring current trends as well as strategies for addressing the challenges, drawing on a variety of expert perspectives from across the performing arts.
The panel will be followed by an overview of the renovation of David Geffen Hall by New York Philharmonic President and CEO Deborah Borda, tours of the hall, and a reception.
Panelists: Crystal Brewe, Chief Marketing and Audience Experience Officer, The Philadelphia Orchestra and Kimmel Cultural Campus; Lisa Grow, Vice President, Marketing & Customer Experience, New York Philharmonic; Jill Robinson, CEO and Owner, TRG Arts; and Donna Walker-Kuhne, President, Walker International Communications Group, Inc.
Constituency Agendas
View your constituency's agenda in League360 (login required; subject to change):
About the Speakers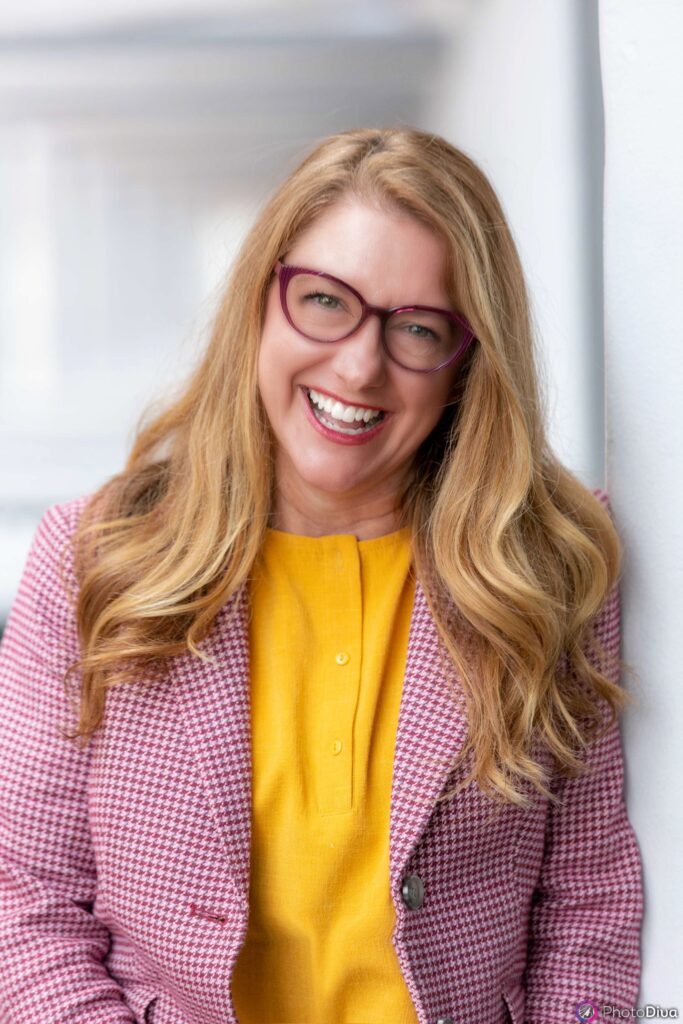 Crystal Brewe (she/her)
Chief Marketing and Audience Experience Officer, The Philadelphia Orchestra and Kimmel Cultural Campus
Crystal Brewe serves as Chief Marketing and Audience Experience Officer for The Philadelphia Orchestra and Kimmel Cultural Campus – a nine-venue arts complex that welcomes more than 1 million visitors annually along Philadelphia's Avenue of the Arts. Since her arrival to Philadelphia in 2014, Brewe has focused on expanding the organization's reach through a comprehensive re-brand and a restructure of programming focus to better match the region's interests – resulting in more than doubling its Broadway audiences. Brewe also spearheaded the organization's diversity, access, and inclusion initiatives, and built a robust community engagement partnership strategy. With an M.A. in Communications and Organizational Change, Brewe was uniquely suited to lead through change when Kimmel and The Philadelphia Orchestra merged in 2021, and her role was expanded.
Brewe proudly serves on Philadelphia's Tourism Hispanic Advisory Board, guiding efforts to attract LatinX visitors and showcasing the city's diversity. As a member of the Broadway League since 2008, a member of the League of American Orchestras, and a Board member of the International Ticketing Association, Brewe works closely with other leaders in the live entertainment industry to build a network for innovation and growth.
Connect with Crystal on LinkedIn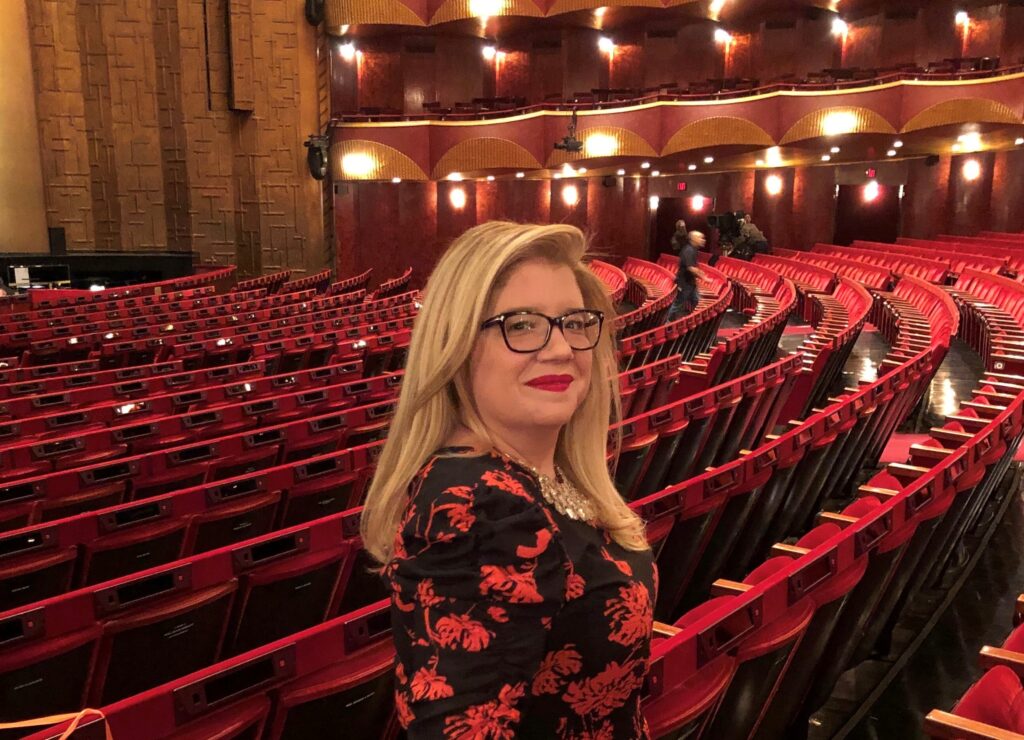 Lisa Grow (she/her)
Vice President, Marketing and Customer Experience, New York Philharmonic
Lisa Grow is the Vice President, Marketing and Customer Experience at the NY Phil, where she oversees marketing and audience development, customer relations, digital strategy, and research. In her five years at the NY Phil, she has focused her efforts on expanding audience outreach, ramping up research efforts, and increasing ticket revenue year over year all leading up to the reopening of the new David Geffen Hall. She most recently led the organization with partners at Ogilvy New York through a rebrand, which won multiple design and marketing awards including a Bronze Lion at Cannes Lion, multiple awards at London International Awards, and three pencils at the D&AD Awards. Prior to the Phil, she was the Director of Marketing and Audience Development at Lincoln Center for the Performing Arts, where she built new efforts of audience outreach and increased both revenue and access across theater, many genres of music, and dance. She was on the project team for the Emmy Award-winning Mozart Minutes series for the Mostly Mozart Festival Orchestra. She has a background in digital strategy, social media, and advertising, thanks to her years at the digital marketing agency Situation Interactive, where she focused on account direction, creative strategy, and award-winning campaigns for Broadway, live entertainment, education programs, and more. She is also a trained vocalist, attended the University of Hartford, Hartt School of Music, and has served on the the board of The Dessoff Choirs in New York City.
Connect with Lisa on LinkedIn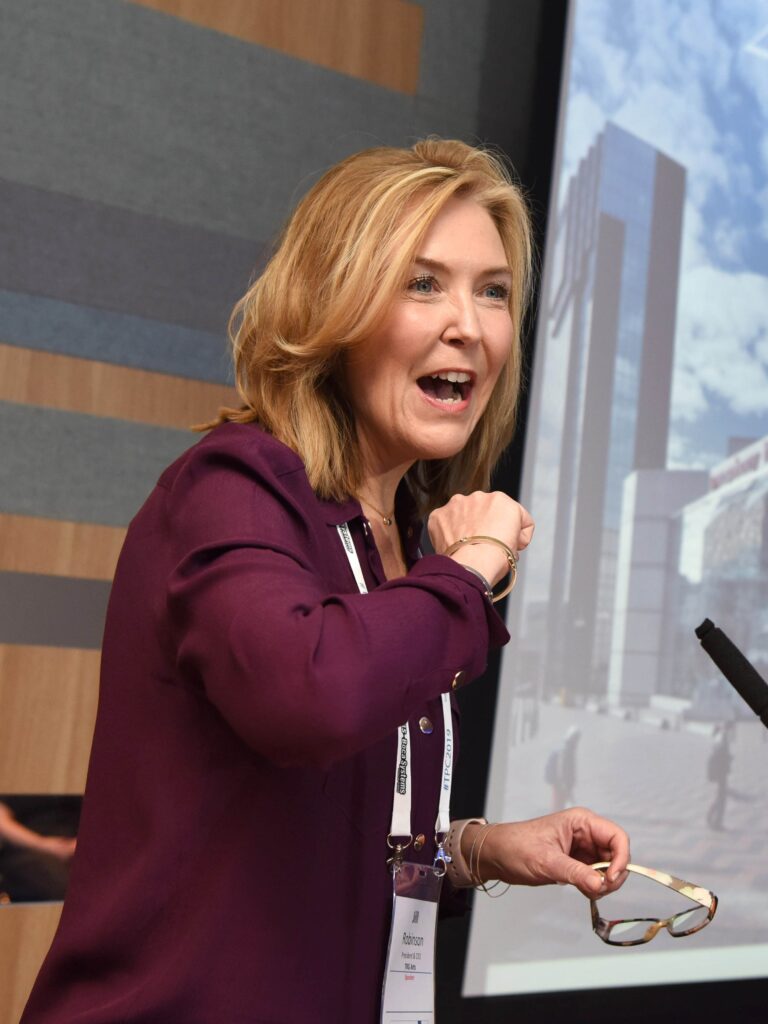 Jill S. Robinson (she/her)
CEO, TRG Arts
Jill S. Robinson is CEO of TRG Arts, one of the arts and cultural sector's leading consulting firms, which serves an international base of clients in North America, the UK, Australia and the EU. Jill has been with the firm since its inception, and in 2016 launched a second office in the UK which expanded its signature brand of consulting that delivers transformative revenue results. In 2021, TRG announced the acquisition of Purple Seven. This union created growth and resilience for TRG's clients and enabled by applying a wealth of data-driven services and tools, including the development of the industry's free Covid-19 Sector Benchmark which monitored the largest available collection of arts consumption data through the pandemic.
Jill has served on faculty at Southern Methodist University's Master of Arts Administration/Master of Business Administration program and was part of the inaugural faculty for the Banff Centre for Arts and Creativity's Cultural Leadership Program.
She has presented and keynoted at industry conferences around the globe and speaks regularly on creative resilience and its role in driving a vibrant 21st century arts and culture ecosystem.
Jill enjoys living in the mountains of Colorado, where she received her MBA at the University of Colorado, Denver.
Connect with Jill on LinkedIn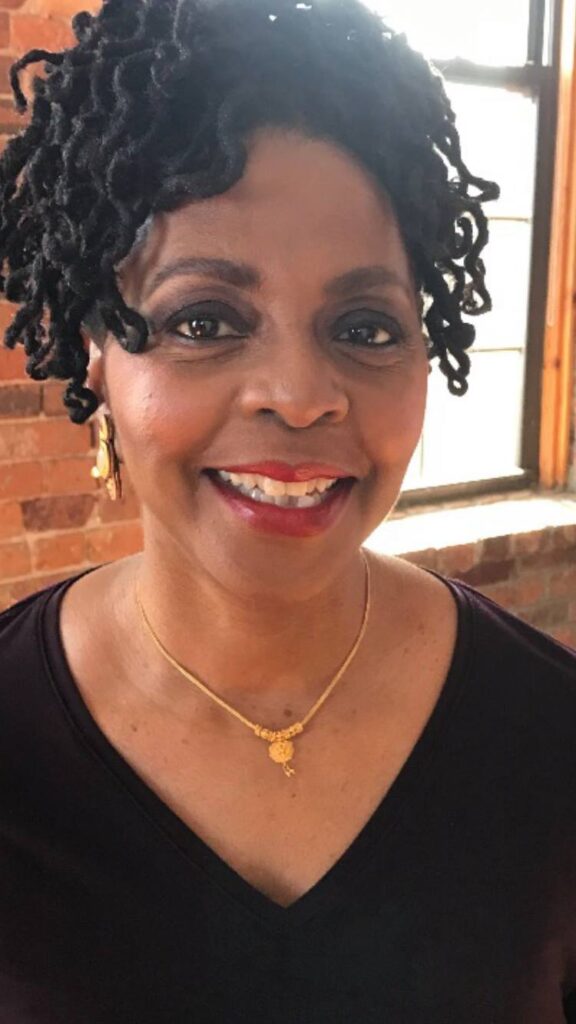 Donna Walker-Kuhne (she/her)
President, Walker International Communications Group, Inc.
Donna Walker-Kuhne is an award winning thought leader, writer and strategist for community engagement, audience development and social justice. She is President of Walker International Communications Group, a 35-year-old boutique marketing and audience development consulting agency. She was formerly Director of Marketing for both The Public Theater and Dance Theater of Harlem. She provides consulting services to numerous arts organizations throughout the world and has generated over $23m in earned income. She is also Senior Advisor, Diversity, Equity, Inclusion at New Jersey Performing Arts Center. Currently her portfolio includes social justice initiatives and Equity Diversity Inclusion workshops. She is a veteran of over 22 Broadway productions and her nonprofit clients include Alvin Ailey American Dance Theatre, The Apollo Theater, Santa Fe Opera, and Brooklyn Arts Council. She is the recipient of over 50 awards including the 2021 SGI-USA Distinguished Pioneer Award and the 2019 League of Professional Theatre Women Rachel Crothers Leadership Award. Her first book, Invitation to the Party: Building Bridges to Arts, Culture and Community, was published in 2005 and her second book, Champions for the Arts: Lessons and Successful Strategies for Building Anti-Racist Arts Organizations will be published this fall. She has a weekly blog, Arts and Culture Connections that explores cultural efforts to expand diverse audiences. She is also a Board member for Newark Arts Council, Mid-Atlantic Arts Foundation, Signature Theater (NY), HARLEM WEEK, and The Harlem Arts Alliance.
Connect with Donna on LinkedIn
COVID-19 Protocols
Creating a healthy and safe environment for all participants is a top priority. To that end, please note that when checking in at the registration desk, all Midwinter Managers Meeting participants will be asked to show proof that they have received a COVID-19 vaccine and booster shot, per CDC guidelines for staying up-to-date.
While it is not required, we also strongly encourage registrants to wear a high-quality mask per local health guidelines.
Generous support for the League's Midwinter Managers Meeting provided by:
Young Concert Artists – Opening Session sponsor
The Wallace Foundation – Opening Session funder
Boomerang Carnets | CIB – Sunday Evening Reception at Geffen Hall sponsor
Advisory Board for the Arts – General Support
New York State Council on the Arts with the support of the Office of the Governor and the New York State Legislature
---
Photo: Discussions at the 2020 Midwinter Managers Meeting. Credit: Stephanie Berger
Become a member
Thank you for your interest in the League of American Orchestras! We are dedicated to advancing the orchestral experience for all.
Join Now