Conference 2020 – EDI at the San Francisco Symphony: Foundational Work and the COVID-19 Challenge
Speakers: Sakurako Fisher, President, San Francisco Symphony; David Kim, Musician/Violist, San Francisco Symphony; Debbie McCoy, Board Governor, San Francisco Symphony; Nick Platoff, Associate Principal Trombone, San Francisco Symphony; Elizabeth Shribman, Chief of Staff, San Francisco Symphony; Adrienne Storey, Associate Director of Archives and Records Management, San Francisco Symphony; Margaret Tait, Cellist, San Francisco Symphony; Jeanette Yu, Editorial Director, San Francisco Symphony
Naming and centering organizational values of equity, diversity and inclusion (EDI) is more important than ever in the current crisis. This session offers an overview of the San Francisco Symphony's efforts over almost two years to build a more inclusive and equitable organizational culture. How was a foundational understanding of EDI built through difficult, ongoing work at the San Francisco Symphony prior to the onset of COVID-19, and how can the organization's EDI learnings and values manifest in its response to the current crisis?
About the Speakers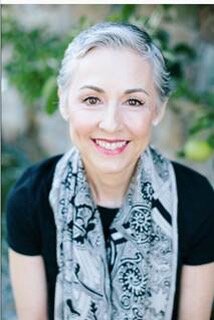 Sakurako Fisher
President, San Francisco Symphony
Sakurako Fisher was elected President of the San Francisco Symphony in December 2012 and has been a member of the San Francisco Symphony's Board of Governors since 1992. She was previously the Vice President of the Board of Governors and Chair of the Development Steering Committee. Active in several arts-related and educational institutions, she serves on the national boards of the Smithsonian Institution and the Kennedy Center. She sits on the U.S. advisory boards for the Musée des Arts Décoratifs and the Centre Pompidou. Ms. Fisher is a Stanford graduate in International Relations and has worked for Cargill and Citibank. She is an advisory board member of the Department of Humanities and Sciences and the Freeman Spogli Institute for International Studies at Stanford, and also served as trustee and chair of development of the Thacher School in Ojai, California. Twice chair of the board of ODC/Dance, Ms. Fisher has also served on the boards of Stern Grove and the Asian Art Museum Foundation, and has recently completed a term as vice chair of the board of The Exploratorium. She has also served on the boards of the American Hospital of Paris, the American Hospital of Paris Foundation, and Alliance Française, and was awarded Le Chevalier des Arts et Lettres from the government of France. Ms. Fisher Is a passionate music lover who studied koto and flute growing up and continues to immerse herself in music of all kinds, whether exploring the worlds of Beethoven and Mahler or discovering her family's favorite bands.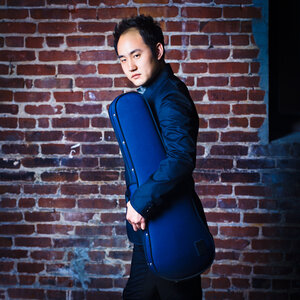 David Kim
Musician/Violist, San Francisco Symphony
A major prize-winner at the William Primrose and Irving M. Klein Competitions, violist David Kim made his UK recital debut at Wigmore Hall as first-prize laureate at the 9th Lionel Tertis International Viola Competition. He made his New York concerto debut with the Juilliard Orchestra conducted by Andrew Litton in Avery Fisher Hall.
He has performed at the Musée du Louvre, the Philadelphia Chamber Music Society, Isabella Stewart Gardner Museum, and Ravinia's Rising Stars series, and has made summer festival appearances at the Marlboro Music Festival, Ravinia's Steans Institute, Verbier Academy, and Music@Menlo. As a member of CMS Two of the Chamber Music Society of Lincoln Center, he participated in the "Live from Lincoln Center" PBS broadcast of Schoenberg's Verklärte Nacht and Brahms' G Major Sextet. Mr. Kim joined the San Francisco Symphony in 2009.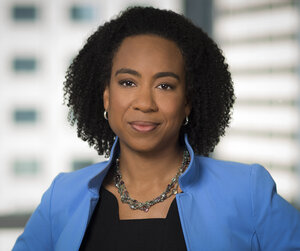 Debbie McCoy
Board Governor, San Francisco Symphony
Debra McCoy joined the San Francisco Symphony Board of Governors in November 2018. In addition to being a member of the Diversity, Equity, and Inclusion Workgroup, she serves on the finance and investment committees. Ms. McCoy is a Bay Area native who has a career in global business. She enjoys music from many corners of the world (and the U.S.) thanks to time spent living in India, South Africa, Mexico, the Dominican Republic, The United Arab Emirates, Thailand, New York, Boston, and Washington DC. Ms. McCoy received a Bachelor of Arts from Howard University and MBA from Harvard Business School. She is a member of the Council on Foreign Relations, and served as a White House Fellow at the U.S. Department of State.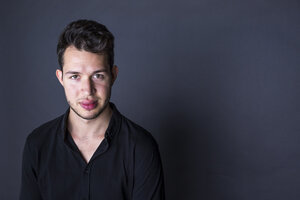 Nick Platoff
Associate Principal Trombone, San Francisco Symphony
Nick Platoff joined the San Francisco Symphony in 2016 as Associate Principal Trombone.
He also enjoys a multi-faceted career as a chamber musician, vocalist, improviser, conductor, composer/arranger, concert producer, and recording artist. He performs and creates in non-classical genres ranging from pop and hip-hop to sound healing and music for multi-tracked trombone. Outside the concert hall, Mr. Platoff has performed in such disparate locales as Black Rock City's deep playa, Moroccan dance clubs, Miami yoga classes, Alpine peaks, and San Francisco homeless shelters.
In addition to teaching at SFCM, Mr. Platoff serves as guest faculty with the National Orchestral Institute and the Miami Music Festival, and as the low brass coach for the award-winning SFS Youth Orchestra.
He is a proud alumnus of New Haven's Neighborhood Music School, Northwestern University, and the New World Symphony.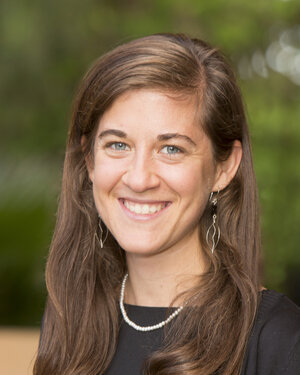 Elizabeth Shribman
Chief of Staff, San Francisco Symphony
Elizabeth Shribman joined the San Francisco Symphony in 2016 and has been working in the Executive Office since January 2018. As Chief of Staff, she collaborates with the Chief Executive Officer and senior leadership team to define and implement the top management agenda, working on strategy, budgeting, and analysis in support of the CEO's areas of focus. She also manages organization-wide projects and initiatives, including the SFS's diversity, equity, and inclusion efforts. She previously worked in the San Francisco Symphony's finance department, serving as a partner to departments across the organization in budgeting, projections, and financial planning and analysis, and managing the financial side of the season planning process for various series and programs. Before joining the SFS, Shribman worked in artistic planning and international touring at the Czech Philharmonic in Prague, Czech Republic. Ms. Shribman holds a Bachelor's Degree in Music from Dartmouth College and an MBA from Stanford University, and continues to play the violin in her spare time.
Adrienne Storey
Associate Director of Archives and Records Management, San Francisco Symphony
Adrienne Storey joined the San Francisco Symphony team three years ago, starting as Archivist and expanding her role to include records management last year. Prior to this,Ms. Storey lived and worked in far northern California and provided consulting services to the Karuk Tribe, helping to develop a digital library, archives, and museum in alignment with the tribe's traditional systems for managing cultural property. Ms. Storey has a Masters in Library and Information Science and is a Certified Archivist. She has two children, ages 16 and 11. In her free time, she participates as a student in "UnTraining White Liberal Racism", an ongoing Bay Area based program focused on "exploring what it means to be white, bringing awareness to white conditioning and privilege so we can change ourselves and the world".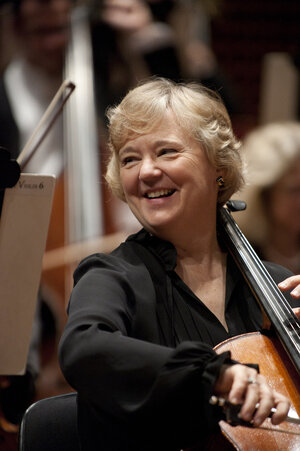 Margaret Tait
Cellist, San Francisco Symphony
Margaret Tait joined the San Francisco Symphony cello section in 1975 and has been an active participant in orchestral, chamber music, and solo concerts ever since. She has also done years of work in orchestral committees including the past year and a half in the SFS Diversity, Inclusion, and Equity Workgroup. Ms.Tait is married and has three adult children, a cat, and an iguana. She enjoys hiking, swimming, gardening, and birdwatching.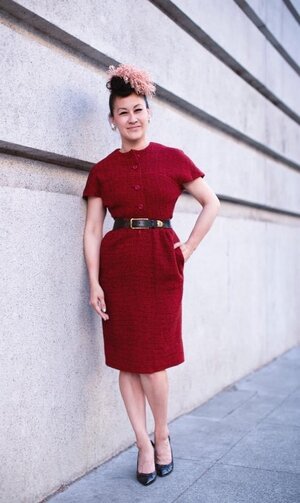 Jeanette Yu
Editorial Director, San Francisco Symphony
Jeanette Yu engages in culture and the arts as a writer and advocate, primarily through editorial work, content creation and curation, and the marketing and communications industry. She is Editorial Director at the San Francisco Symphony.
She holds Master's degrees in both English and Music, with an emphasis on Culture and Social Thought, as well as triple Bachelor's degrees in English, Music, and Molecular Cell Biology. Her studies deepened her love of and curiosity about the intersections and evolution of music and culture, human and social consciousness, and thoughtful storytelling on a local and global scale.
---
This session was made possible by a generous grant from the Mellon Foundation.
Related
Learn

|

Equity, Diversity & Inclusion

Member-only Content

Learn

|

Equity, Diversity & Inclusion

Learn

|

Mental Health & Wellness
Become a member
Thank you for your interest in the League of American Orchestras! We are dedicated to advancing the orchestral experience for all.
Join Now