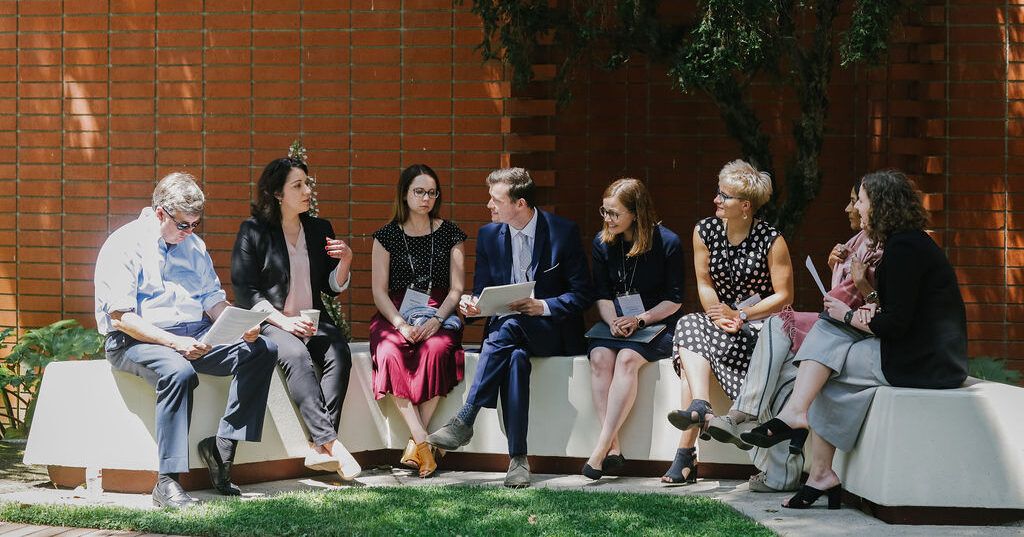 League Alumni Network
In This Section
The League Alumni Network connects more than 700 alumni from leadership programs such as Essentials of Orchestra Management, Emerging Leaders Program, and the Orchestra Management Fellowship Program.
Throughout the year, the League will host several alumni network gatherings, including a regional event and a reception at our annual National Conference.
In addition, the League has established a LinkedIn group where leadership program alumni across the country can connect to share insights and experiences, seek advice, and build meaningful relationships.
To learn more about the League Alumni Network, please contact Scott Faulkner at sfaulkner@americanorchestras.org or Melanie Hausmann at mhausmann@americanorchestras.org.
---
Banner: Participants at 2019 Essentials of Orchestra Management in conversation. Photo: Abigail R. Collins Photography
Become a member
Thank you for your interest in the League of American Orchestras! We are dedicated to advancing the orchestral experience for all.
Join Now