Attracting, Retaining, and Engaging Top Talent

Originally recorded November 15, 2022
At a time when labor markets are very tight, orchestras and arts organizations best positioned to attract, retain, and engage top talent are those that find ways to better resonate with their employees' needs and expectations.
To give arts leaders a much clearer picture of what employees want, and what they are willing to trade-off, the Advisory Board for the Arts has completed the largest ever survey of arts and culture talent.
In this 60-minute webinar, we explore key learnings from the survey, including:
What elements of the employment offer do staff value most?
How do preferences change according to age, position in the organization, and other factors?
How much pay (and other benefits) are employees willing to trade-off to get what they want?
How can organizations transform their cultures to give employees the flexibility and inclusiveness they need?
Speakers: Pope Ward, Chief Research Officer, Advisory Board for the Arts and Tyler Rand, Member Advisor, Advisory Board for the Arts
Who Should Watch?
Hiring managers and human resources staff, executive directors, orchestra board members, staff in leadership and management roles, and anyone interested in learning how to build the most effective teams.
Cost
$20 for members
$35 for non-members
About the Speakers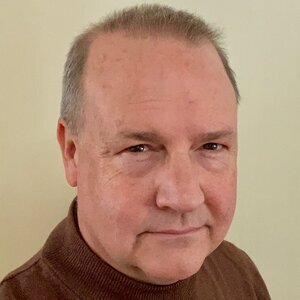 Pope Ward (he/him)
Chief Research Officer, Advisory Board for the Arts
Pope Ward is Chief Research Officer at the Advisory Board for the Arts. Prior to joining Advisory Board for the Arts, Pope served in a variety of research and product roles at organizations whose purpose was to learn from the collective intelligence of groups. Most recently, he co-founded and led research at Allium Health, which uses machine learning to help care providers improve patient health. Before that, he served as Senior Vice President of Product at CorpU, a digital learning company that designs distance-learning experiences for senior executives. In the past, Pope served as a Senior Adviser to the Deputy Director for Management at the Office of Management and Budget, where he led performance and efficiency efforts spanning federal agencies. For 20 years, Pope held a variety of roles at The Advisory Board Company and Corporate Executive Board (CEB). Pope was Executive Director and Chief Research Officer of one of CEB's four divisions.
Questions?
Please contact Member Services at member@americanorchestras.org.
---
This webinar is made possible by generous grants from American Express, the Baisley Powell Elebash Fund, the Howard Gilman Foundation, and the National Endowment for the Arts, as well as, in part, by public funds from the New York City Department of Cultural Affairs in partnership with the City Council and New York State Council on the Arts with the support of the Office of the Governor and the New York State Legislature.
Related
News

|

Executive Leadership & Management

Learn

|

Equity, Diversity & Inclusion

Learn

|

Executive Leadership & Management
Become a member
Thank you for your interest in the League of American Orchestras! We are dedicated to advancing the orchestral experience for all.
Join Now